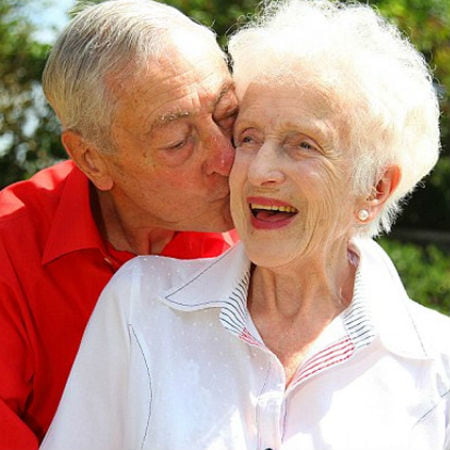 Seniors' safety is important. As people age, they gain wisdom and experience, but their bodies and mental abilities will start to decline. They become weaker and memory-related disorders like dementia and Alzheimer's disease tend to get the best of them. Brain-related problems are considered severe as people affected by it lose their ability to care and decide for themselves. Oftentimes, they are disoriented and unable to recognize their surroundings. This prompted families to look for ways to ensure the safety of seniors. One good way is using GPS devices for seniors' safety.
Scroll down for video
GPS Devices for Seniors' Safety
The GPS we use to track cars is the same technology we use to track elderlies. The technology has been around for more than a decade, making it a reliable device we can use to improve and save lives. Many families now turn to GPS devices for seniors' safety and security.
When a senior family member begins showing behaviors related to dementia such as being forgetful, deterioration of communication skills, and disorientation, families should take necessary steps to ensure seniors' safety. One way to help is to use personal GPS monitoring for elderly. Most seniors prefer to live independently despite having memory-related problems, which worries their loved ones. But if they have a GPS tracker, it will be easy for families to grant the additional freedom the elderly want, knowing that they can monitor them from afar.
Elderly Locators Send Alert!
One of the most useful GPS tracker features is the smart alert. The device can issue alert notifications to families whenever a senior wanders off or gets lost while running personal errands. Alerts will be sent through e-mail or SMS. That feature is called geo-fencing
What Is a Geo-Fence?
Geo-fence is a GPS tracker program that allows users to set up virtual boundaries around certain areas deemed safe for the elderly. When the GPS device is detected crossing the predetermined safe zones, a message alert will be sent to the mobile number or e-mail address encoded when the device was set up—truly a helpful functionality for seniors' safety and the peace of mind of concerned family members.
Choosing the Best GPS for Tracking Seniors
When someone is missing, whether it is a child or an elderly, it is crucial to find them within the first few hours after their absence. So when investing in a family GPS tracker device, real-time trackers are recommended. It gives the actual location of the user, which makes locating them easier and quicker. Many GPS tracker stores recommend Trackimo for families looking for GPS devices for seniors' safety.
If you notice an elderly member of the family having one or more of the following symptoms, there's a possibility that they're suffering from memory loss:
Misplacing many items very often, like forgetting where they have put the car keys or where the car is parked
Recounting the same story over and over again to almost anyone who will listen
Having problems with perception, remembering times, etc.
Failing to follow directions
Getting lost or disoriented  even in a familiar neighborhood
Forgetting common words
Watch the videos below
Let us help you. We'd be delighted to answer any tracking questions you have or discuss the options in more details