Lack of efficiency can cause 30% wasteful overhead, unreliable drivers are accidents waiting to happen, you don't want to pay for the consequences. Eliminate the risks and get peace of mind knowing your fleet is optimized and safe at anytime.
[vsc-button text="Order Trackimo Now" target="yes" text_size="16″ url="https://store.trackimo.com/products/trackimo-3g-car-marine-gps-tracker" el_class="fleet_order_now btn-gradient" text_color="#ffffff"]
[vsc-text-icon media_type="img-type" title="Real-time Fleet Monitoring" img="28381″ el_class="feat-img"]Trackimo lets you track your drivers and vehicles in real time and view their location history to find out exactly where they were anytime.[/vsc-text-icon]
[vsc-text-icon media_type="img-type" title="Vehicle Safety and Security" img="28380″ el_class="feat-img"]With Trackimo, vehicle monitoring and inventory is made easy, ensuring the safety of the vehicles while traveling on the preprogrammed routes.[/vsc-text-icon]
[vsc-text-icon media_type="img-type" title="Mobile Solutions" img="28379″ el_class="feat-img"]We designed Trackimo to adapt to a wide range of mobile devices. No matter how you run your mobile workforce, we have an app or tool to help.[/vsc-text-icon]
Trackimo™ is a GPS/ GSM tracking device that provides
you real-time tracking for real-time results.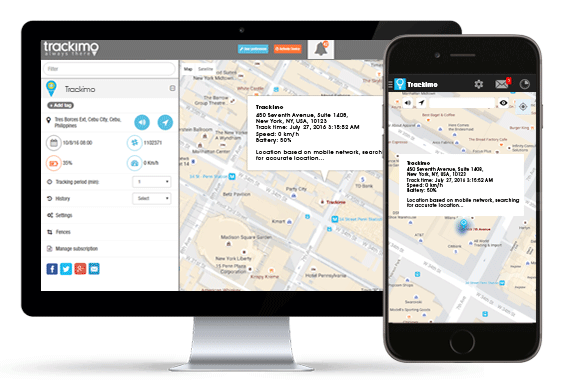 Reduce operating expenses
Choose shortest routes, reduce fuel consumption, unnecessary overtime costs.
Reduce drivers abuse
Of time on your clock, overtime, misuse for private purpose, misappropriation of gas or goods.
Reduce downtime
Improve productivity and profitability of your company.
Save time
"Time is money" – Your fleet managers can guide your drivers stuck in traffic to avoid traffic in real-time.
Optimize resources
Monitor your vehicles effectively and identify key money-saving areas.
Maximize vehicle utilization
Eliminate vehicle idle time, reduce over-speeding and stop fuel waste.
Manage your field staff and drivers effectively
Analyze and take corrective actions whenever necessary
Optimize financial management
Analyze routes taken by your drivers, make a profit and loss analysis.
Be more predictable
Eliminate uncertainty, provide your customers with accurate service times.
Keep your customers happy
Respond to service calls quickly and reach your customers on time.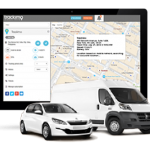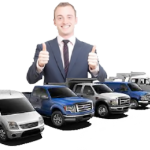 Superior route planning 
Identify routes that save time, fuel expenses & increase productivity.
Spot an idle vehicle 
Plan better to increase the number of trips – More trips translate to more business.
Locate your assets 
Locate your lost and stolen vehicles immediately with GPS fleet management.
Utilize digital timekeeping 
Eliminate billing discrepancies and reduce dispatch inaccuracies.
Trackimo is the smarter way to manage your fleet
Our unique features create constant communication with your fleet.
Keeping you and your fleet always in touch.
[vsc-text-icon media_type="img-type" align="right" title="Mutiple Device Tracking" img="28515″ el_class="feature-icon-pet"]Add, view and edit Points of Interest and landmarks in one screen.[/vsc-text-icon]
[vsc-text-icon media_type="img-type" align="right" title="One Main Administration Account" img="28509″ el_class="feature-icon-pet"]This allows multiple users to access the same account, with the ability to store up to 1 year of historical data per vehicle.[/vsc-text-icon]
[vsc-text-icon media_type="img-type" align="right" title="Worldwide Coverage" img="26295″ el_class="feature-icon-pet"]Trackimo™ devices can be tracked via web or smartphone app, where GSM cellular reception exists worldwide.[/vsc-text-icon]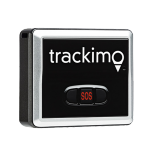 [vsc-text-icon media_type="img-type" align="left" title="Speed Limit" img="28609″ el_class="feature-icon-pet"]Receive notifications if the vehicle exceeds the speed limit that you set[/vsc-text-icon]
[vsc-text-icon media_type="img-type" align="left" title="Geofences alert" img="28510″ el_class="feature-icon-pet"]Set zones or geofence alerts that record when Trackimo™ enters or exits set parameters.[/vsc-text-icon]
[vsc-text-icon media_type="img-type" align="left" title="Low Annual Service Cost" img="28511″ el_class="feature-icon-pet"]First year is 100% FREE, and will set you back only $5 per month thereafter. No contractual obligation whatsoever. No further hidden cost or fees.[/vsc-text-icon]
[vsc-button text="Call Now: 646-626-6116 " text_size="16″ url="tel:+16466266116 " el_class="buy_now_product_fleet btn-gradient"][vsc-button text="Order Trackimo Now" text_size="16″ url="https://store.trackimo.com/products/trackimo-3g-car-marine-gps-tracker" el_class="btn-trans btn-radius"]
[vsc-testimonials-slider text="What People Are Saying" ids="46876,46874,46872″]