Also available at Tracki.com for $28.88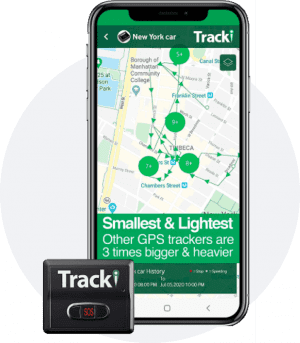 Keep Your Loved One Safe
Six in 10 people with dementia are likely to wander around. Although 94% are found within a mile, their safety is not always guaranteed.
Safety and security is always important, especially seniors suffering from dementia and Alzheimer's, who can no longer protect themselves from this fast-paced world. Besides getting confused, they will also get frustrated over things that they no longer remember. This is why getting them a family GPS tracker is the best way to protect them from the world.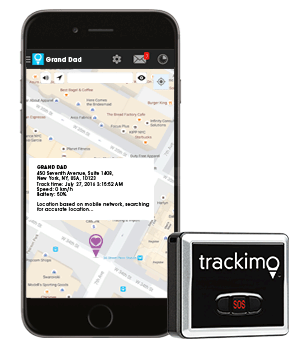 How Trackimo Can Help Your Loved Ones
Be assured that your elderly loved ones are in safe locations within set time and curfews, and even alert their caregivers or homes regarding their location in case something is amiss.
Have your elderly loved ones retain a bit of their independence, and they can still do their day to day activities because you won't have to have them followed all around at all times.
In case an elderly loved one goes missing, Trackimo helps locating them faster and easier with the help of GPS tracking technology that you can access through an app in your smart phone.
Help authorities narrow down location of missing seniors and Alzheimer's patients in case they wander far beyond their safe zone.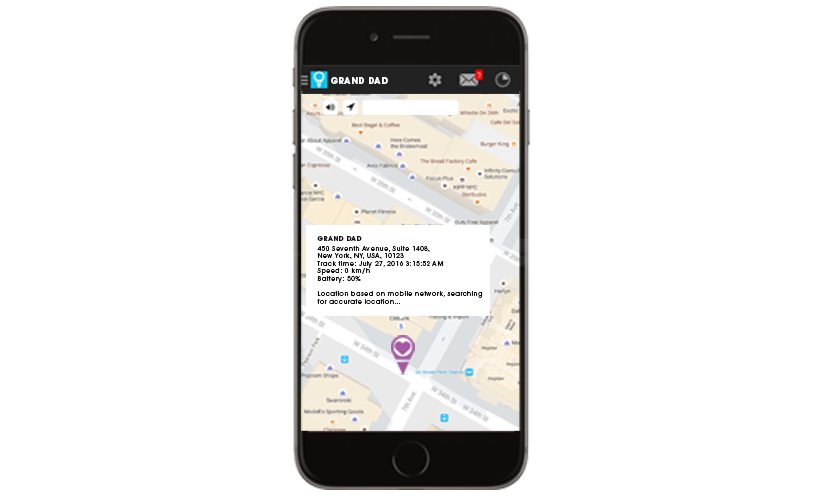 Locate your loved one from anywhere in the world
Always keep track of your elderly loved one via a Live GPS tracking map on your smartphone or PC. This real-time location tracking feature gives you peace of mind that they are safe and sound in their own home, and not in danger on the streets.
Instant alerts are available when your loved one is in trouble. The SOS alert function is helpful especially in providing security for a person with dementia or Alzheimer's.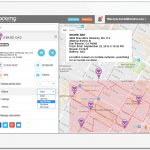 Give the elderly their needed independence without compromising their security. Set geo-fences and receive alerts via email or SMS in case they leave their predefined safe zone.
Trackimo is the smarter way to locate elderly loved one anytime, anywhere
Our unique features ensure that your loved one is protected.
Smart Alerts
Receive instant alerts by SMS or email when they leave their "safe zone."
Lightweight
Trackimo is the world's smallest and lightest family GPS  tracker at only 1.4 ounces.
Worldwide Coverage
Trackimo can be tracked via web or smartphone app, where GSM cellular reception exists worldwide.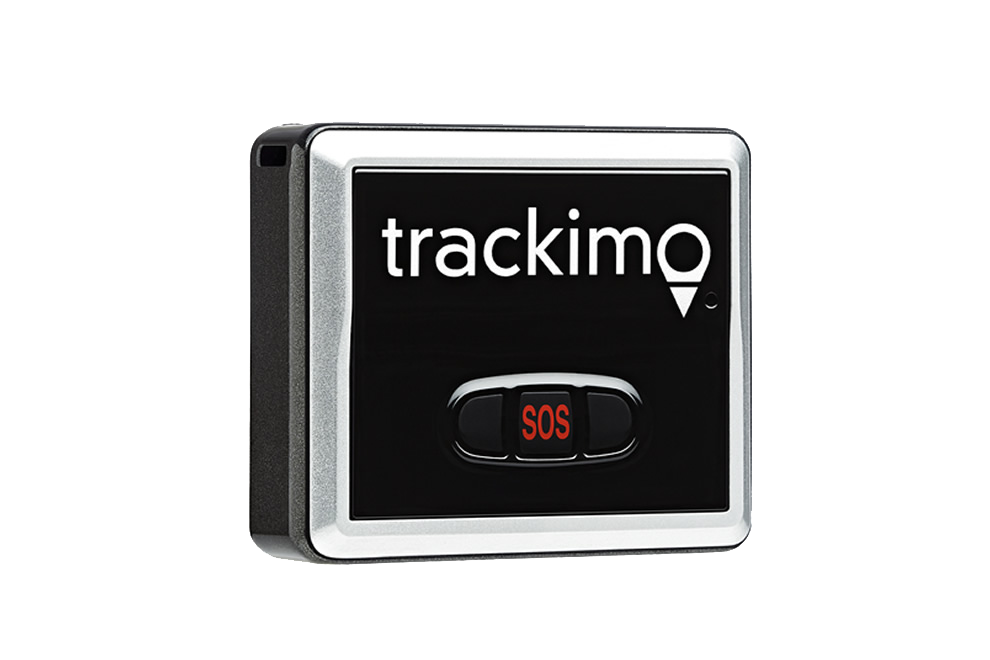 Long Battery Life
Feel at ease with battery that lasts up to 96 hours
Smallest & Discreet
To ensure maximum comfort for your loved one, Trackimo's design is extremely small with the following dimensions: L: 47mm, W: 40mm, H: 17mm
Low Annual Service Cost
First year is 100% FREE, and will set you back only $5 per month thereafter.
No more lost loved ones
You can't always be with your loved ones, but Trackimo can keep you connected.
Order Trackimo™ Today &
Save $100.09 + Free Shipping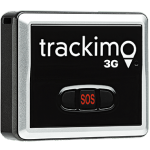 Includes Free GPS service for the first year – Only $5 per month after, the lowest monthly service cost of any tracking device worldwide. No contractual obligation whatsoever. No further hidden cost or fees.
What's in the box:
1 Trackimo™ family GPS tracker
Worldwide SIM card included
1 Micro USB charging cable
2 battery doors, one of which has a belt clip
1 Battery
Silicone case
Magnetic attachment
Lanyard