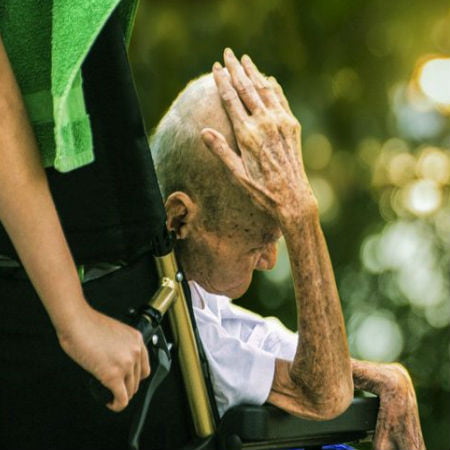 Does your elderly parent frequently lose and misplace things; often wander and feel disoriented; or constantly forget names, conversations, and medications? These are just some of the symptoms common to people who suffer from dementia. Apart from it makes their life difficult, having these symptoms of memory loss can be severely dangerous. This condition is hugely frustrating to both the patient themselves and their loved ones as it can affect their daily routine. This is why it is important for a family member to know the ways of managing dementia symptoms.
Scroll down for video
Fortunately, there are modern technological innovations that can help in managing dementia symptoms. The Alzheimer's Society, together with various organizations, developed and designed technology that can assist and ease the common problems of patients suffering from this debilitating condition.
Tips for Managing Dementia Symptoms
If you or know someone who has dementia, you will find these five devices useful in managing dementia symptoms.
Clocks and Calendars
One of the daily struggles of patients who suffer memory loss is remembering time and date. Find clocks and calendars that are easy to read and ones that display the date and day of the week to make it simple for them.
Electronic Organizer/Reminder
Dementia patients need a personal assistant who will remind them what needs to be done and when. Automated reminders can do it for them, record messages that will playback at the right time.
GPS Trackers
GPS elderly locator can be beneficial for people with memory problems. As long as the patient wears the tracking device wherever they go, their loved one can easily find them through GPS alerts in case they are unable to return home.
Automatic Pill Dispenser
This technology is capable of dispensing medication with the right amount when an alarm goes on. This is ideal for individuals who have medication management problem.
Picture-Dial Phones
It's common for people with dementia to forget names and numbers. One technology that can help them is a picture phone. This device can be programmed and displays the picture of the person instead of just numbers so they can easily call the person they wish to contact.
Such devices can be used in managing dementia symptoms and ensuring their health and safety and consequently providing comfort to their loved ones.
Watch the video below
Let us help you. We'd be delighted to answer any tracking questions you have or discuss the options in more details.