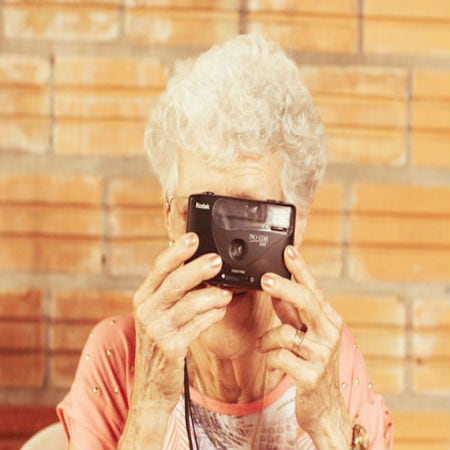 Over the past decades, medical advancements have greatly contributed to the longevity of human life. In fact, average lifetimes have doubled compared to the lives led by those in the twentieth century. To break it down further, factors such as better hygiene, easier access to facilities, increased welfare, and improvement in the healthcare system have greatly reduced the mortality rate. Living a long life should always be considered as a gift that is not to be taken for granted, but it can oftentimes act as a double-edged sword. It is not a secret that there are a number of age-related conditions that threaten the well-being of the elderly. The most common example is dementia, specifically Alzheimer's disease. It is not a deception that managing wandering senior dementia patients is as hard as babysitting a two-year-old toddler. In fact, cases for wandering senior dementia patients have doubled its rate each year.
Dementia or even memory-related conditions can lead to wandering. Wandering has been known to be one of the biggest issues that result in death among seniors. According to the Alzheimer's Association, three out of five seniors are prone to wandering. What makes this more alarming is that even the most diligent caregivers find their patients wandering off right under their nose. To address this issue, it is important to come up with a foolproof plan first.
How to Manage Wandering Senior Dementia Patients
Scroll down for video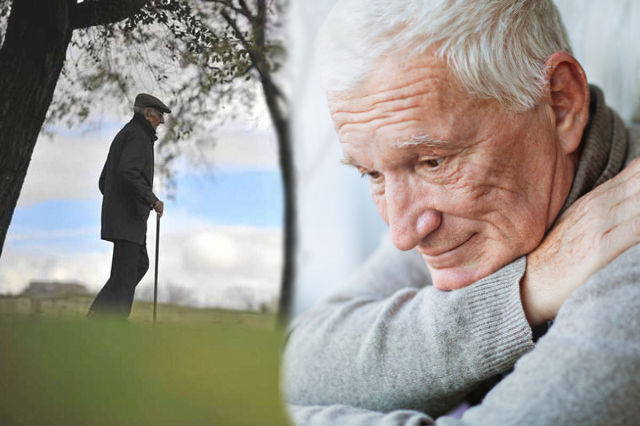 Read below for helpful tips to reduce wandering among seniors.
1. Develop a daily routine plan
Carrying out a daily routine establishes structure. As humans, we all know that we are creatures of habit. Even as our minds age, we still have that notion to complete our daily routines, even if we end up forgetting new ones. Developing a daily plan for a senior is simple. Incorporate all their needs such as a time for eating, a time for exercise, a time for hobbies (playing chess, completing puzzles, taking an afternoon stroll), and a time for rest and sleep. It is important for a caregiver to be familiar with the senior's interests and the time they usually function best in order to develop a daily plan that can fully suit their needs. Do note that in between the schedule, the caregiver must allocate a period for dressing and bathing breaks as well. This can be done much more easily once a daily meal plan is organized and if the senior's regular sleeping/waking up time frame is structured.
One of the tips to keep elderly safe and to prevent wandering senior dementia patients is to avoid going to crowded places such as public events. The increase in stimuli might be too much for the seniors, causing them to be disoriented and confused. If you do have a scheduled outing marked, make sure that everything is planned ahead. Consider the emotions and physical needs of the seniors when doing so, and make sure that you have packed all their essentials the day before.
2. Create a safe haven for seniors
While organizing a senior's activities can reduce stress, it is also best to increase their safety in the comfort of their own home. Create a safe zone by assessing the area for potential risks or hazards first. See to it that all exits are sealed and locked at all times. If possible, try to place the door locks out of plain view or set up home alarms to ensure that you will remain alerted should these exits be compromised.
It is important to keep the keys outside the senior's reach. For overall safety, also make sure that seniors are prohibited from driving and are never left alone in vehicles or at home.
3. Use GPS tracking technology
Location devices have saved a number of lives and wandering senior dementia patients ever since it was introduced to the public. GPS tracking for elderly offers real-time GPS services to allow caregivers and families to easily locate missing seniors. Remember that in cases of locating missing people, every minute counts, so find a tool that enables you to act fast and think quickly.
Trackimo may be attached to a senior's clothing due to its small size and compact design. Once the device is turned on, it will immediately emit signals that determine the subject's exact location. Trackimo also comes with a helpful feature known as "geo-fencing". The geo-fence feature allows caregivers to set a safe zone around a certain area, should the senior go past the boundaries, the users will be alerted via text, email or through the application.
In addition to GPS devices, it is important for seniors to be equipped with any form of identification. A good example here is a medical ID. Medical IDs can be worn as jewelry, important information that should be included are as follows:
First and Last Name
Medical Condition(s)
Emergency Contact Number with area code
Lastly, there are a lot of Alzheimer's groups that may help you manage a senior that is prone to wandering. There are even agencies that help locate wandering senior dementia patients around your area. Feel free to gather as many resources as you can, and you'll be happy to know that a majority of them come at zero cost.
Watch the video below
Let us help you. We'd be delighted to answer any tracking questions you have or discuss the options in more details