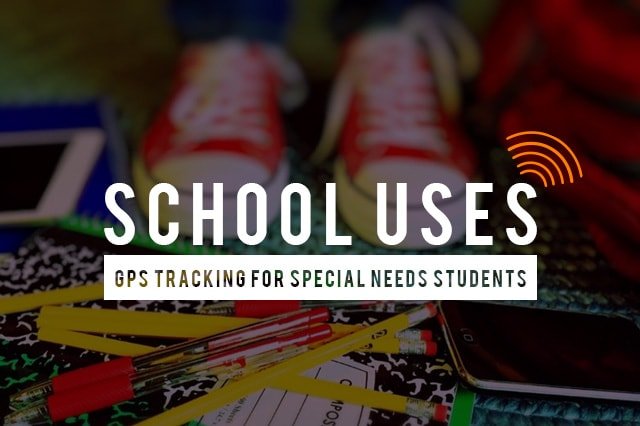 It's perfectly normal for parents to worry about their child's safety in school, especially if their kid has a physical or mental impairment. Monitoring the safety of children in school is tough enough, more so if students have disabilities. But thanks to GPS tracking for special needs students, both parents and educators can breathe easy knowing that the children are protected inside the premises during school hours.
Once children are enrolled in a school, their safety becomes the responsibility of the teachers and school administrators. It's an unspoken rule. As children's safety is a top priority, some schools are taking extra effort in keeping kids safe while in their care. For example, Rhenish Church Grace School in Diamond Hill, Hong Kong, started using GPS tracking for special needs students to help them monitor the students' locations in case they wander off as they tend to do.
Scroll down for video
Rhenish Church Grace School has more than a hundred students aged 6 to 18 years old, most of whom have moderate mental conditions while others have severe speech impairment.
The Advantages of Using GPS Tracking for Special Needs Students
GPS tracking for special needs students provides a way for the parents and teachers to keep track of the children while they are in school. It works similarly to the technology used for monitoring teen driving, vehicle tracking, and auto theft recovery. The device allows the kids to learn and explore their surroundings without the parents worrying about their safety.
In one of their field trips to Guangdong Province, school principal Samuel Tse Hing-sang sought the parents' permission to use GPS tracking for special needs students. So that in the event that one got separated from the group and got lost, the child could be found immediately before anything could harm them.
A total of twelve students and ten staff members joined the field trip that lasted three days. The school principal monitored the students through a computer, each student wearing a GPS tracker was represented by a dot. If a dot was seen wandering even just a few feet away from the set zone, the device would send an alert instantly. It happened one night during the group's trip to the market when a student strayed a bit farther from the set safe zone. The principal, who was monitoring the group online, received the alert. She immediately contacted the teachers, and the wandering student was immediately located and returned back within minutes.
As parents realize the benefits of GPS tracking for special needs students, they become interested in using the technology at home. There are also incidents of children with special needs disappearing not only from the outside of their homes but also from within. Luckily, most of those cases are resolved with the missing kinds found safe and sound. Still, it worries the parents, and GPS technology can help them protect their children.
Watch the videos below
Let us help you. We'd be delighted to answer any tracking questions you have or discuss the options in more details