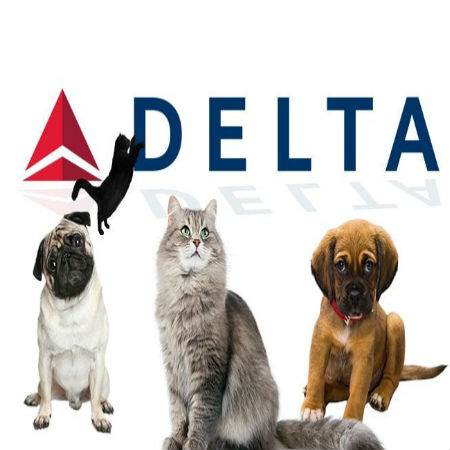 One of the challenges that pet owners experience when air-traveling with their pet is having to stay in separate areas. The owner stays in the cabin while the pet is usually placed in the cargo section of the airplane. Cargo area is known to be an unfriendly place for pets. As a pet owner, you can't help but worry about their safety because there is no way for you to check on your beloved pet while on the air. This problem is always present whenever your fly with your pet with any airline—except when you fly with Delta Airlines, which makes use of GPS tracking for airline pet service.
Why Use GPS Tracking for Airline Pet Service
For $50, pet owners can use the company's GPS tracking for airline pet service. This move by the company allows pet owners to check their pet's situation on the other side of the plane. It provides real-time tracking information on the pet's location, temperature, and the crate's position, whether it's upside down or not. This essential information collected by the tracking unit on pets can be accessed through the airline's Web site. Unfortunately, updates on GPS tracking for airline pet service are only available before and after the flight and not during the trip due to on-air network restrictions. But this isn't really a big issue as problems usually happen when pets are on standby in the cargo area or when they are being put aboard the plane.
Scroll down for video
Availability
GPS tracking for airline pet service is currently available in only ten cities in the United States, including Atlanta, Cincinnati, Detroit, Los Angeles, Memphis, Minneapolis/St. Paul, New York, Tampa, and Salt Lake City. To avail of GPS tracking for airline pet service, pet owners have to bring their pets to the cargo loading facility of the airline.
The Risks
Delta report shows 51 pet deaths in the last five years. Although the number is declining (All US airlines reported 39 deaths in 2010, 17 deaths in 2014), still, every pet owner should know that airline's cargo section is dangerous for their pets. It is for this reason that pet travel is being discouraged by Humane Society. If it can't be avoided, book nonstop flights only and follow these tips when traveling with pets.
Also, remove collars before placing your pet in a crate as it can catch on objects and may harm them. Instead, print your name and contact information on a piece of paper and attach it to the crate. Pet monitoring using GPS is also a good idea to avoid losing your pet.
Watch the videos below
Let us help you. We'd be delighted to answer any tracking questions you have or discuss the options in more details
Or visit our page to learn more about our GPS pet locator.