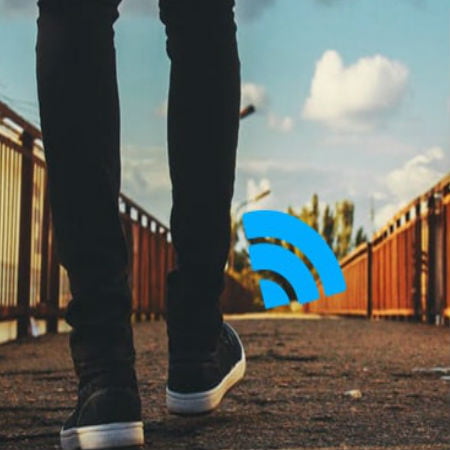 With around 300 million people in the world with little to no sight at all, it's incredible to know that there aren't many tools available to make their everyday life easier. But thanks to the recent technology developed by Anirudh Sharma, a computer engineer from India, visually impaired individuals may soon have an additional aid by means of a Bluetooth shoes for the blind. With this latest technology, they can now walk or travel on their own using this smart shoes instead of a cane.
Scroll down for video
Anirudh Sharma, a product of MIT, said that he often wondered how difficult life is for the visually impaired people. And then one day, out of curiosity, he placed a vibrator in a friend's shoe and zing! It was a light-bulb moment for him.
How the Bluetooth Shoes for the Blind Work
The Bluetooth shoes for the blind are called Lechal. It has an actuator device, a GPS chip, and a rechargeable battery inside. These components help the wearer know where to go. A vibration on the left shoe indicates that the wearer should turn left, and a buzz on the other shoe means the wearer has to turn right. The shoes are also capable of sensing obstacles in its path. This feature will help the wearer avoid colliding with an object in their path. The shoe-wearer's current location can also be viewed on the map using GPS coordinates.
Unlike other devices, Bluetooth shoes for the blind don't need an Internet connection in order for those helpful features to be activated. The user only has to download beforehand the smartphone app and map on the device for the data to be stored. Just make sure that the phone is fully charged to continuously monitor the GPS tracker attached to the shoes as well as the unique shoes to ensure that the special footwear is running.
Other Uses of Lechal
Lechal isn't just a Bluetooth shoes for the blind. Fitness buffs are also interested in the shoes as it can log the number of steps and routes taken as well as calculate the number of calories burnt.
Furthermore, the GPS tracker on the footwear makes it useful in tracking someone important, such as a child or an elderly member of the family.
If you're wondering about its outer look, then there won't be a problem as the smart shoes are designed just like your normal shoes. This special footwear is currently sold online for $180. Its corresponding app is also available for download on your iOS or Android phone.
Watch the videos below
Let us help you. We'd be delighted to answer any tracking questions you have or discuss the options in more details