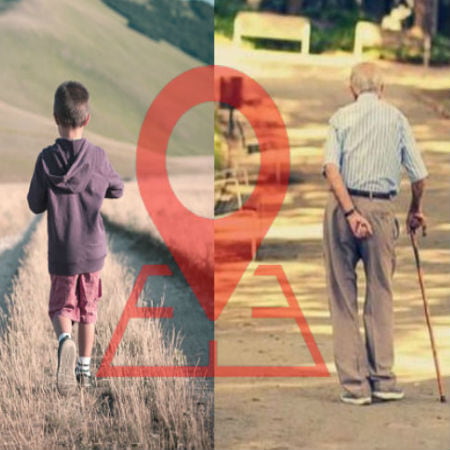 Recently, it seems like the GPS growing demand has become more evident. One concrete proof is the story of Marc Regimbal.
Regimbal first shared about how his GPS child tracking device evolved into a tool for elderly tracking. It all started when he almost lost his three-year-old child when they were at a mall. After that incident, he decided he didn't want other parents to feel the horror he experienced.
In the next four years, Regimbal found a way to combine GPS and cellular technology to develop a portable GPS tracker that can be attached to a child's garments or backpack. The device allows parents to establish a virtual fence around specific areas, which they can use to pinpoint a child's location using their smartphones.
Within a year since he launched his GPS units, he observed a growing demand for GPS products from unexpected demographic. He started receiving inquiries about using his child trackers in elderly monitoring for dementia patients and people with Alzheimer's disease.
Scroll down for videos
According to Alzheimer's Disease International, there are more than 44 million people suffering from dementia in 2013. This number is expected to grow to 76 million in 2030 and reach 136 million by 2050.
Dementia is a symptom of a brain disease, which includes memory loss and a decline in language and thinking skills. People with this condition often get disoriented or lost even in familiar places. This is why GPS elderly locators are immensely helpful to families and caregivers who have senior individuals to look after.
GPS Growing Demand: From Child Tracking to Elderly Tracking 
Seen as a solution to the GPS growing demand, many child monitoring devices available in the market today can be used to track the elderly. However, there are certain types of GPS devices for children that are not appropriate for such purpose. For example, android phones with GPS tracking apps that parents give to their kids are not recommended for elderly use. Mobile phones might be misplaced by the elderly user since most of them are forgetful.
André Malm, a senior analyst at telecom industry Berg Insight, recommends wearable GPS devices such as a wristwatch, pendant, or a tiny GPS device that can be attached to their clothing anywhere they go. These devices have a lone button and pressing it allows the wearer to speak to a particular person whose number is programmed into the device. With this, the user will be able to find the elderly's location.
With GPS tracker, an elderly with dementia can continue to safely travel from one place to another, causing less worry to their loved ones.
For Davis, whose tracking company was launched only in January this year, the reason their company is thriving is that there is a growing demand for GPS particularly for assisting and elderly tracking.
Watch the videos below
Let us help you. We'd be delighted to answer any tracking questions you have or discuss the options in more details