If you think about it, it was only a couple of decades ago when fleet navigation relied heavily on paper maps. These physical maps were a must and could be found in almost all vehicles—from personal cars to commercial trucks. But because of technology, the use of physical maps eventually became obsolete, revolutionizing the entire fleet management industry through fleet tracking technology.
Fleet tracking technology looks nothing like it was two decades ago, or even a few years past. The arrival of cutting-edge technologies like telematics, GPS navigation, and fleet management software has transformed how several organizations manage their fleet. Accuracy remains to be the greatest benefit technology has to offer, which has experienced exponential improvements since 2000. Now, you can plan for things that can affect your bottom line, including traffic, weather, and employee performance. Fleet tracking technology today gives you a measurable and tangible way to determine how your employees do their jobs, along with ways for you to help them get the job done.
From cost savings to improvements in productivity, the benefits that the industry is reaping are enormous.
How Fleet Tracking Technology Has Revolutionized the Last Decade
Scroll down for the videos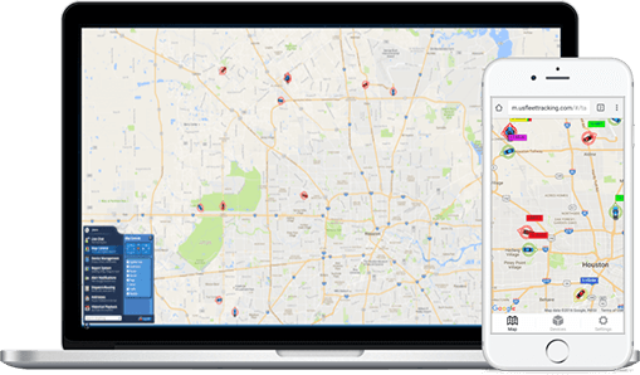 In the mid-2000s, GPS navigation technology had already evolved from being exclusive to the military into accessible tracking systems. President Bill Clinton had already determined in 1996 that the system would be an asset to civilians as well, making GPS technology available to the average individual, which includes fleet managers. When the World Wide Web became a thing in the same decade, all fleet management programs on computers rapidly became web-enabled.
Now let's go back to the 21st century. Due to the improvements of machine-to-machine (M2M) communications, the predecessor to the Internet of Things (IoT), GPS tracking became increasingly accurate, along with cloud-based technology and sensor parameters. In 2006, the last GPS satellite was launched. By 2015, high-quality GPS receivers were able to provide horizontal accuracy of better than 11 feet.
Cellphones and tablets advanced right along with the use of GPS navigation technology. Mobile phones were able to perform GPS navigation and tracking processes using apps. As a result of mobile technology, GPS, cloud computing, and high-speed internet capabilities, telematics can now provide fleet managers with highly sophisticated data.  Commercial vehicles were also equipped with dashboard computerized systems and communications platforms. These systems enable drivers to communicate directly with their dispatchers and fleet managers using in-cab, web-connected technology. At the same time, individuals in the office can locate drivers and freight from 1,000 miles away using these GPS-based fleet telematics systems.
In December 2015, a new option for the modern fleet tracking system became necessary when the Federal Motor Carrier Safety Administration (FMCSA) published a ruling that will require all commercial vehicles to maintain electronic logs instead of paper logs by December 16, 2017. This further increased the use of GPS fleet tracking systems among fleets and allowed more room for industry precision.
Here are more ways fleet tracking technology is revolutionizing fleet management.
Decreased down time
For a truck driver, dispatcher, or a customer, there are few things more frustrating than when a trailer breaks down on the road. Advanced fleet intelligence helps managers gain precise, real-time information on vehicle health and working condition. Fleet tracking technology now has the ability to precheck vital systems such as brakes, lights, and tires, ensuring that critical maintenance areas are ready to go before dispatch. As the systems evolve, fleets will develop advanced prognostic abilities to extend maintenance cycles.
Accurate navigation
Fleet tracking technology is one of the fastest-growing GPS navigation use cases. GPS fleet trackers help fleet managers locate fleet vehicles, plan and set up shortest routes, and update drivers with real-time driving directions. More importantly, it enables managers to respond quickly to emergencies and provide accident-tracking roadside assistance.
Fuel consumption control
Fleet tracking technology like telematics is exceptionally increasing fleet efficiency. Telematics helps with gathering fleet vehicle data about drivers' driving habits. Data on too much acceleration or speeding allows the fleet manager to make informed decisions about training drivers on reducing fuel consumption by driving the vehicle at optimum speed. Because of this data, fleet tracking technology has helped reduce fuel consumption by 10–15% annually.
Employee monitoring
Aside from monitoring driver habits, fleet tracking technology allows managers to enhance vehicle route planning, improve dispatching method, improve driver productivity, keep employees safe, track employee efficiency and work time, set up areas of coverage, assign clients/tasks to specific employees, set up customized shift hours, simplify communication with employees, and a whole lot more. Through the extent of control and data that fleet tracking technology provides, fleet managers can improve the efficiency and safety of their fleet vehicles, as well as maximize their assets.
Theft prevention
Fleet vehicles continue to be a frequent target for thieves. Aside from vehicle theft, several incidents of cargo and fuel theft have been reported, leading to financial losses amounting billions every year. As a solution, fleet tracking technology enables you to remotely control vehicle operations such as locking and unlocking doors, disabling a vehicle's starter, starting or stopping ignition, and setting parameters to activate alerts.
Increased profits
One of the most significant impacts of telematics is that it has significantly reduced operational costs, leading to increased profit margins. This can be attributed to different factors like telematics making vehicles much safer, reducing insurance costs, increasing efficiency, lessening idle time, decreasing fuel consumption, among many others. By using real-time data, fleet managers can now better manage supply and demand.
Looking Forward
What does the future of fleet tracking technology hold? Just this year, in February 2019, the Queen Elizabeth Prize for Engineering has been awarded to Dr. Bradford Parkinson, Professor James Spilker Jr., Hugo FrueHauf, and Richard Schwartz—the four individuals who played key roles in developing GPS technology.
Based on its current fast-paced evolution, we can expect to see an increased demand for accuracy, more data to track, and improved mobile capabilities in the near future.
Watch the videos below
Let us help you. We'd be delighted to answer any tracking questions you have or discuss the options in more details