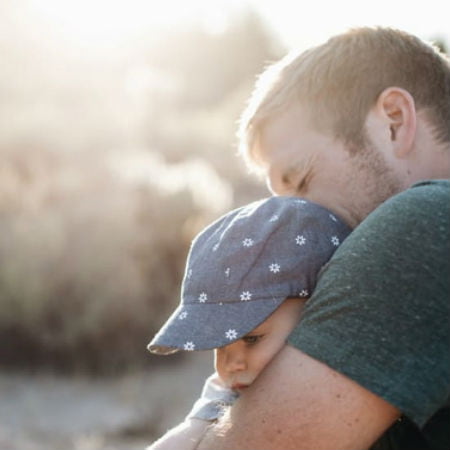 Customer Review on Child Tracker
The following testimonial was received from one of our customers, Eric. He writes . . . 
"I have been a dedicated Trackimo user for the past year.  My 4 year-old daughter has autism, can't communicate verbally, and runs and climbs every chance she gets.  Our biggest fear is that she will one day run away, with little or no ability to communicate with strangers.
"After a long search for the 'right' tracking device, I finally decided to give Trackimo a try.  The price was very affordable, so I felt like the risk was minimal. Today, we use Trackimo any time we leave the house.
"She keeps her little device inside a small Lycra fanny pack (originally designed for kids to carry epi shots).  Her pouch is secured to her waist and tracks her movement wherever she goes. We set up a geo-fence around our house and her preschool, and the app notifies me every time she enters and exits one of those zones. I can quickly pull up the app and see her location any time I wish. The device itself seems to be very accurate, and the battery will last two full days without recharging (it actually alerts you if your battery is low . . . pretty cool!).  While I have not yet needed to use Trackimo to actually locate my daughter (and hope I never do), it certainly gives me the peace of mind that I need to bring her into public settings. Thank you, Trackimo!"
—Eric
Thank you, Eric. Eric's letter serves as a customer review on child tracker. We encourage other Trackimo device users to send us your feedback on how our tracking device has helped you, your family, or your business. We always love hearing the many ways our customers are putting our 3G GPS tracking device to good use. 
Let us help you. We'd be delighted to answer any tracking questions you have or discuss the options in more details