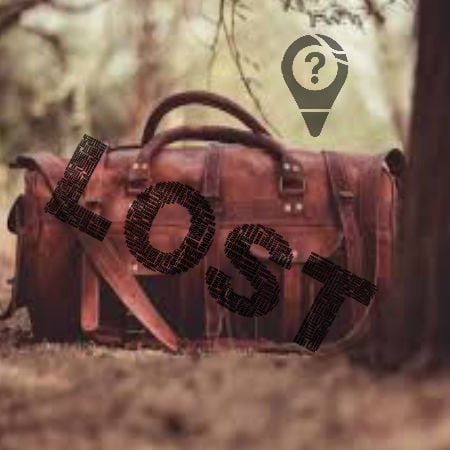 Airlines lose luggage for a number of reasons. First, when the baggage handlers are loading the luggage off the carousels after you check in for your flight, they can simply put your luggage on the wrong cart. The check-in agent could also accidentally type in the wrong airport code for your luggage, resulting in Luggage Lost and before you know it your luggage is in Sydney, Nova Scotia instead of Sydney, Australia. Alternatively, damage may occur to your luggage tag during transport to the plane, resulting in mistakes on the part of the handlers who may simply leave your bag off the plane, figuring that they might as well if it will be lost anyways.
This is just the tip of the iceberg when it comes to reasons why you face delays or loss of luggage. Another major factor is the time of year that you travel. While specific months or seasons do not have a major impact, holidays often result in busier airports, and packed airplanes; as a result luggage has a higher risk of being lost. Many people travel home for Christmas, putting an even higher number people in the airports than other holidays or business travel.

Christmas and Luggage Lost
Airport employees all face hectic schedules, including check-in agents, baggage handlers, and TSA agents. Some employees in baggage operations may have to get 30 pieces of luggage onto a flight in the next 20 minutes, but then they also have 100 pieces of luggage for a flight that leaves in an hour. The pressure is on.
Additionally, last minute holiday flights often result in very tight layovers, which makes baggage handling even more difficult. If it was a simple direct flight, the risk is still higher during holidays and other busy times of year, but when you add a layover into the mix, the airlines and baggage handlers are facing more pressure. This is exacerbated even more when you transfer airlines. In many cases, airlines force you to re-check your baggage, which means you have to pick up your luggage at the layover airport, go through security measures all over again, and have your luggage checked with the new airline.
The other time of year that you have to thank for increasing the risk of lost luggage is hurricane season, which spans from June 1st to November 30th for the Atlantic, and May 15th to November 30th for the eastern North Pacific. Quite a few people will still take vacations during hurricane season, which adds additional passengers to countless last minute flights out of affected areas.
When a hurricane or other tropical storm is approaching, people will often want to escape or authorities will call for a mandatory evacuation. Just like with last minute trips home, during hurricane season the chaos increases the risk of losing luggage. Additionally, if people are in a panic because of the incoming hurricane, they may not take as much care with labeling their luggage. This includes agents at the airport, who might also feel additional stress if employers have forced them to stay instead of leaving themselves.
Whatever the reason, if you cannot avoid travelling during the busiest times of the year, take extra care with your luggage to ensure that it does not get lost. A GPS tracker can help reduce the hassles associated with Luggage Lost.
Let us help you. We'd be delighted to answer any tracking questions you have or discuss the options in more details