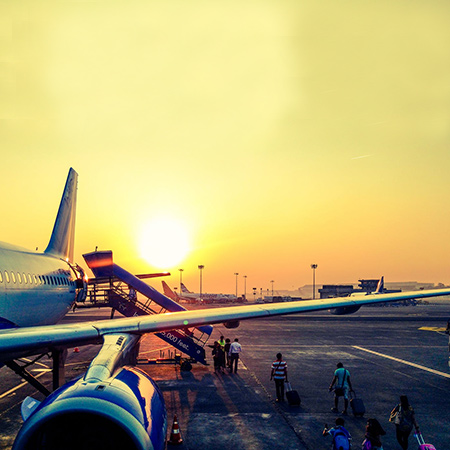 It's always a joy to travel regardless if it's for business or recreation. But if you travel a lot, you surely know how bothersome it is to keep track of your bags while in transit, more so when you go on a trip during travel seasons.
The chances of losing your bag going missing are higher on the days when people are mostly to go out of town or overseas. However, that doesn't mean you should lose control over your baggage's safety. You have to prepare for the worst; one way to do so is to know that time of year when your luggage is the most at risk of getting lost.
5 Seasons When Your Luggage Is the Most at Risk of Getting Lost
It always pays to know the frequent-flying seasons. This way, you know when airports are most crowded, and you can set  proper expectations for yourself and take extra precautions to protect your luggage.
Here are the times when your luggage is the most at risk of getting lost.
1. School breaks
Most parents are just waiting for the school break to come, so the entire family could go on a vacation trip. Hence, you should expect a bunch of families at the airport by the start and end of school breaks.
Scroll down for video
2. Visa-free trips
There's a reason why a lot of Asian countries are frequently visited by tourists from all over the world. Apart from its rich tropical environment, countries in the Orient have lenient or no visa requirements. If you're traveling to these countries, you might want to check in lesser luggage and make use of your free on-board luggage allowance so your stuff don't get mixed up with others.
3. Trips to most-visited countries
According to The Telegraph, France tops the list of most-visited countries in the world with 82.6 million annual visitors, followed by Spain with 75.6 million, and China with 59.3 million, although they do not necessarily have tolerant travel requirement. The United States, Italy, Turkey, United Kingdom, Germany, Mexico, and Thailand are also part of the list. So if you'e flying to these countries, whenever that may be, always assume that their airports are never not crowded.
4. Holiday season
It's expected for most families to reunite during holidays, especially when it's the yuletide. So it shouldn't come as a surprise if the airports are crowded on those days.
5. Promo fare dates
Airlines usually sell discounted fares as a marketing scheme. Tourists and locals will definitely rush to the carriers' sales windows to buy tickets that are dated the same days as your flights. But while this may be a good news for many, it's one of those seasons when your luggage is the most at risk of getting lost.
Of course, you can't simply cancel your flights if you've booked on these dates just to avoid the crowd and prevent losing your luggage. The better thing to do is to prepare for your trip.
One of the ways you can secure your bags is to equip each one with a 3G GPS tracker like Trackimo's travel trackers.
Trackimo® monitoring devices are a good investment, especially if you travel a lot and usually carry some valuables items inside your luggage. Each tracker is lightweight, slim, small-sized, similar to a credit card,  so it doesn't take too much space.
With it, you can track your luggage anytime and anywhere in the world. The device is also a great help so you can quickly find lost luggage. You don't even have to worry if you have multiple or connecting flights because its battery lastw up to thirty days depending on its use. What's great about this tiny device is that you will receive an alert if your bag is opened without your permission or goes outside your set perimeters.
Now you can enjoy a seamless trip even if it's travel season.
Watch the video below
Let us help you. We'd be delighted to answer any tracking questions you have or discuss the options in more details.