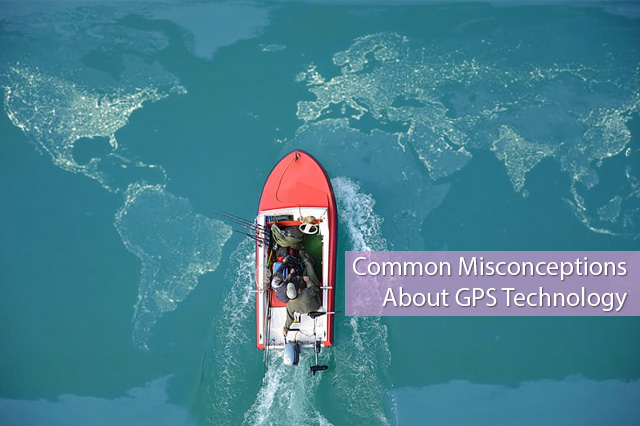 Global positioning system, or better known as GPS, has been providing accurate location information throughout the years. It was first used in the military before being made available in the public. Nowadays, almost every handheld device has GPS features incorporated in them.
With Trackimo, for example, despite its small size users can expect optimum GPS technology that can track down their belongings. This device is capable of tracking down everything from your phone to your vehicle.
But most people don't use GPS for various reasons, but it mostly boils down to educating yourself on how the technology actually works. This article will tackle on vehicle tracking for commercial (and personal) use along with the misrepresentations associated with them:
See videos at the end
Misconception: GPS Tracking is not needed when a person is trusted with a vehicle 
For businesses, an effective GPS tracking device means you can save a ton of money. For one thing, you can monitor the actual routes employees choose to take when working to be able to monitor fuel costs. It is also essential when providing service for your customers, especially for those in the delivery business.
On the other hand, it is also effective in ensuring the safety and security of the vehicle drivers by being able to track them down in case any road incidents happen.
Misconception: drivers will feel like their privacy is sabotaged
Speaking in a business sense, employees do know that submitting themselves to a company means agreeing to be transparent. But even with that being said, GPS technology is not supposed to sabotage anyone's privacy for that matter. As mentioned, GPS is essential when giving security to a driver when he is on the road and it also keeps track of cargo on board at the same time.
Misconception: GPS Tracking systems are difficult to use and require professionals only 
With the commercial marketing of GPS technology, it is only natural that they make these easy to use and install. In addition to that, technical support services are also available for most devices nowadays. GPS companies make it a point to endorse the products before having users try them out, and in general, they are built to be user friendly too.
When it comes to looking for a good GPS device, choose one that has multiple features. The Trackimo 3G GPS Vehicle Tracker includes a mobile app for businessmen or even parents on the go for real-time notifications.
Misconception: GPS tracking is completely useless
Many companies would opt to track down their cargo fleets with the use of mobile phones as majority of phones nowadays do have GPS as an added feature. But the main disadvantage of this would be the inaccuracy and inconvenience that mobile phones have. They can either be drained of battery (especially when GPS tracking is turned on), get damaged or be left behind. There are also multiple cases of inaccurate information being given by mobile devices when it comes to be GPS.
Businesses or even families should invest in GPS technology as opposed to just relying on their mobile phones if they really want to keep their personal assets or even loved ones on check.
Click next page for more photos