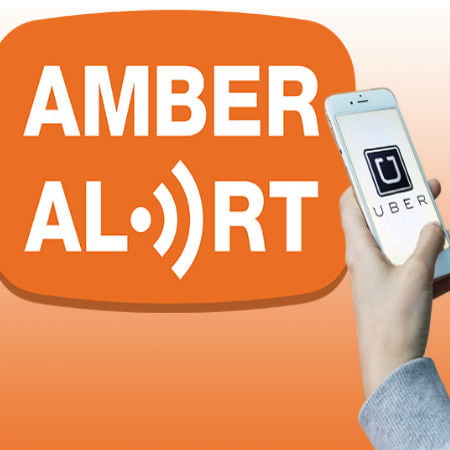 The latest tech company to introduce the AMBER alert in their fleets is car service Uber, which is set on helping find missing children in the vicinity. The rate of missing children alerts the government making the project come to action.
A product of the National Center for Missing & Exploited Children, the AMBER Alert, which has been used in the United States for 20 years now, is a system that was established following the murder of a nine-year-old Amber Hagerman. However, it also serves as an acronym for America's Missing: Broadcast Emergency Response. This alerts for missing children is very useful, considering that not all parents can afford to get GPS trackers for kids. The alert system encourages everyone to be on the lookout for children who may have been lost or abducted.
Scroll down for video
AMBER Missing Children Alerts
AMBER alerts are usually issued across multiple mediums including TV and radio. Over 772 children have been rescued by AMBER Alert since its inception and, with the help of the Internet, has enabled new ways of communicating images of these missing children to millions of people.
Google already has AMBER Alerts integrated into a number of their products, but it wasn't the only one that embraced the system—Facebook and Microsoft also had it in theirs.
Uber began testing AMBER Alerts in Colorado in July, and today, drivers across 180 cities in the United States will begin receiving alerts for missing children in their region.
Robert Hoever, the director of special programs at NCMEC, said, "The AMBER Alert program's success is built on the ability to reach the right people at the right time with these potentially life-saving messages. Uber's presence in communities all across the country will be an incredible asset and we are proud to team up with Uber to increase the reach of the AMBER Alert program and help bring more missing children home safely."
Uber has faced criticism for its business practices in the United States; however, it must be noted that its driver network covers around three-quarters of the US population, so the fact that the car service now embraces these alerts for missing children is a good thing.
Uber's use of the service to find missing children alerts the power of the transport network, which has increasingly been used for things other than a car service. It also started delivering meals and other products—great ideas, yes, but being able to help track down missing children is a rather novel cause as well.
Watch the videos below
Let us help you. We'd be delighted to answer any tracking questions you have or discuss the options in more details