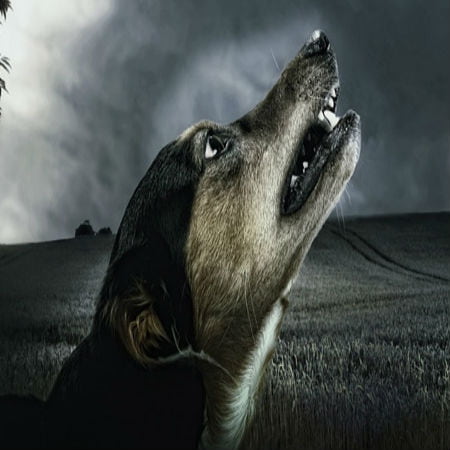 Every pet owner knows how painful it is when their pet gets lost. Cases of lost dogs are completely heartbreaking, but it is something that happens almost every day. The thing is, you cannot keep dogs from escaping, but you can control their environment to prevent them from doing so. In the event that your dog escapes your backyard, there are numerous ways to find them. This article will enlighten you on things to do when your pet gets lost.
The easiest and best way to monitor your pets is through GPS technology. A good example of which is Trackimo, as it has different features that allow you to receive notifications if your pets get lost and move out of the designated perimeters. GPS technologies are also perfect if you want to be able to find where they are during real time.
Scroll down for video
But just in case your dog does not have GPS technology attached to it or a microchip, for that matter, read on below for some useful tips in locating if your pet gets lost.
20 What-To-Do Tips If Pet Gets Lost

1. Scan the neighborhood
Dogs are active during the morning, and their usual temperament involves the impulse to keep exploring familiar pathways. So stick to those paths where you walk your dog during those times. You may extend your search once you have cleared those areas out. You may go by foot if you want to cover as much tracks as possible, or you can use your car to be able to move faster.
2. Bring some familiar objects when tracking down your dog
Does your dog have a favorite? What is his favorite treat? Whatever they are, bring all of them with you during your search. Make sure you call your dog in a voice they are most familiar with, and do keep your tone pleasing so they'll know that they are welcomed. It is much easier for trained dogs as they can come on cue.
3. Bring your dog's photo with you
Whether by phone or through fliers posted up, make sure that these pictures are up to date so you can show people in the streets or even pounds in case they've picked the dog up.
4. If the dog has a constant companion, take them with you
Do this if your pet gets lost. That way, the companion dog can pick up their scent.
5. Inform animal control
This is essential so you don't risk the safety of other people as well. When handing out fliers, you may inform them that your pet is not friendly with strangers. Finding a dog is very unpredictable and someone can track them down before you do. In cases like that, make sure to state it in your fliers what your dog is like and that you should be called immediately once the pet is found.
Remind them not to chase the dog down at all costs, as it might provoke aggressive behavior.
6. Fliers should have complete information
This generally includes a full colored photo along with  information such as noticeable marks or the color of their leash, if possible. Place a reward to reinforce good behavior as well. Post the flyers on designated parts of the neighborhood and make sure these are areas that have the most pedestrians to draw enough attention. You may opt to distribute flyers yourself.
7. Go door to door
If your neighbors happen to be trustworthy, then don't hesitate to knock on their doors to see if your missing pet has found themselves on their yard. You might want to survey the area yourself just to make sure you didn't leave any store unchecked and do see to it that you leave as courteously as you went in.
8. Do not rule out giving informing freight vehicles or postal workers
Since they spend most of their time on the road, the people who work in those areas have the most chances of coming across your pet. Make sure you give accurate information so they can be able to spot them.
9. Put the lost dog ad in papers
When flyers or word of mouth isn't enough, you can place your advertisements in local newspapers to really attract attention. Again, don't forget to indicate all the details as well as a reward if found. Rewards do lessen chances of having your dog being "adopted" by someone who finds them on the streets.
10. Post your flyers where there are many dog owners
Places like veterinary clinics, shelters, and other dog-related businesses like pet stores or groomers will help get the world out. If you get permission, post in public parks and places that draw crowds like community bulletin boards or markets.
11. Share in social media
Social media is one of the easiest ways to get the word out there because there are numerous users in the world who utilize the world wide Web. So place all the details you have in your flyer, but be cautious with the contact numbers you give.
12. Search local shelters in person
Calling may not give you peace of mind anyway, so schedule a personal visit. Check all the departments, especially the medical/recovery section, just in case your dog is found injured.
13. Contact rescue groups
Rescue groups are the best place to find purebred dogs, but don't fret because even if your dog is a half bred or mongrel, there's still a chance you will find them there. Remember to bring all the necessary information such as their photos and description of the dog.
14. Assess the places your pet is likely to go to
Assessing places that your pet is likely to go to makes finding your pet easier if your pet gets lost. Local dog parks, doggy day care centers, and even dumpsters are the places you can possibly find your pet.
15. Search the found section of the shelter
These contain all the photos of animals recovered during that day, but remember if you don't see them on the list, check out the other areas as well.
16. Consult dog search companies
Dog search companies will generate flyers and construct a dog search list. Only do this when you cannot fully invest your time to search on your own.
17. Be aware that there will be scammers
With the money you put out, it will attract people who claim to see your pet and extort money out of you. Make sure that you remain vigilant and knowledgeable enough to spot scammers.
18. When you find your dog, make sure to encourage him to come close
Make sure that they are happy to see you, so don't scare them off once you spot them! Coax them to get closer, and when you see your chance, put a leash.
19. Be safe when searching!
Do not search at night alone, and make sure you take flashlights and cellphones with you.
20. Don't give up!
Don't be discouraged if it has been a long time since your pet gets lost. Some owners have to spend months finding their missing dog. Remain optimistic that they'll turn up soon.
To prevent your dog from escaping, make sure they have a dog tag, microchip, and GPS tracker attached to them. You can also seal escape routes and take other necessary precautions to keep your dogs safe from harm at all times.
Watch the video below
Let us help you. We'd be delighted to answer any tracking questions you have or discuss the options in more details