Fourth of July celebrations usually put teens in one of two places: at house parties or in public events. If you're planning to host a party with a lot of teenagers or if your teens are going off to their first parties, here are some tips regarding alcohol intake.
Teenage Parties for Fourth of July
When it comes to your children, you can't just give them some pocket money and leave them out of sight, out of mind.
In dealing with your teen's "grown-up" parties, make sure that you too are being extra cautious. Speak with the host parents, even when you don't know them. Check that an adult will be present and know the policies on alcohol consumption. If necessary, arrange to drop off and pick up your teenager or have them carpool with parents you trust. If sleeping over is an option, double-check with the parents to confirm plans. Ask your child to ring or text you as soon as they are safely at their friend's house.
Also remember to check that your child has a fully charged phone that they must keep on at all times. Inform them what time you expect them home. You may also want to speak with them regarding the use of GPS tracking devices. These gadgets tend to have features that are not made available for mobile phones, making it a better way of looking after your kids from afar or, in this case, from teenage parties where they could get in trouble.
If your teenager doesn't want you to speak to the host parent or if you do not approve of teenage parties, be prepared for arguments that may ensue. Remember, however, that you are the parent and that you should not be pressured by teenagers who will try to talk you into something you may not be comfortable of doing as a parent. This includes asking you into buying them alcohol (or threatening to have older friends buying it for them) or leading you to believe other parents are okay with some alcohol at underage parties.
When push comes to shove, remember that parenting does not always paint you in the best way in teenagers' eyes. Make sure that your teen respects the rules you've set regarding parties with friends, and carry through with punishments (such as grounding them or cutting their spending money) once agreements and rules have been broken.
Holding Teenage Parties at Home
Scroll down for videos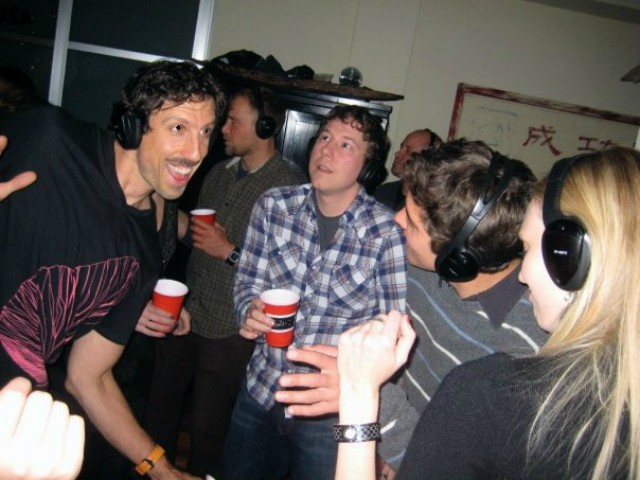 On the other hand, you could have the kid who wants to throw teenage parties Before agreeing to this, you have to think of the possible implications especially when the teens are under 15. If you think hosting teenage parties at home during the Fourth of July is a good idea, make sure you go through the list of invites with your teenager. If you know of someone who is known for bringing booze or drugs at parties, explain to your teen why you'd rather not have that person invited. Remember that as the parent or owner of the house, you will be personally responsible if anything goes wrong.
Agree to house rules and make sure that your teen knows that he or she is in charge of the party and will therefore be responsible for the state of the house afterward. This means ensuring that teenage parties do not get out of control and your fixtures, furniture, and other displays are safe. Make sure your teen knows that even though you will be out of sight their teenage parties, you are still around to keep things in check.
Provide plenty of food, water, and juices, and be ready to handle teens who may sneak in alcohol in water bottles or mixed in with their soda. For alcohol-free but seemingly boozy fun, serve alcohol-free beers and ciders. Also make sure that some games like chocolate roulette, Twister, or giant Jenga are available for indoor parties. For outdoor celebrations, volleyball, tennis, or even Frisbee may be better choices.
For guests who fall sick or ill during the party, contact their parents and don't leave them unattended. If it helps, have some antihistamine available in case someone forgot to mention allergies. Finally, make sure to warn your neighbors of the possible noise from your home and assure them of a certain time for the party to end.
Watch the videos below
Let us help you. We'd be delighted to answer any tracking questions you have or discuss the options in more details.