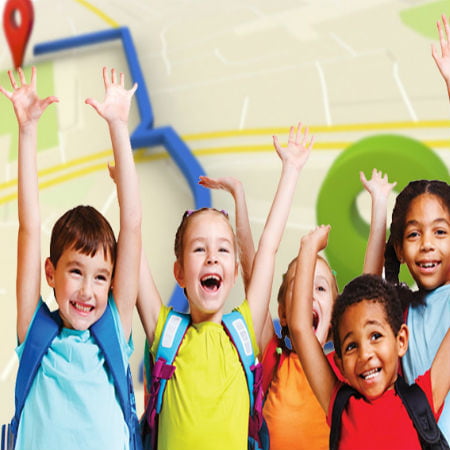 Parents can get anxious at the thought of sending their child to school for the very first time because it marks a big change in their lives. The start of school is a developmental milestone and is considered a very important one, but it also can be a mixed bag of emotions. The headlines fuel feelings of worry for parents as multiple news of missing children, bullying, and even school shootings are becoming rampant nationwide. A top priority for parents before sending their child to school is to make sure they are prepared for anything that could happen. This includes ensuring their safety while allowing the child to develop a sense of independence at the same time. To accomplish that, most parents turn to GPS technology. Real-time tracking kids using GPS device is now popular among parents who want to keep their child safe.
Scroll down for video
Real-Time Tracking Kids Using GPS Device
Tracking technology is widely available in the market these days. GPS devices such as Trackimo provide cost-effective solutions for all your tracking needs. They are lightweight and come in compact designs that are perfect for children. They usually come with a Web and mobile software application that parents will find easy to download onto their own devices. Parents need only minor technical knowledge when it comes to using the software that tracks down the device's location.
The primary function of a GPS tracker can be understood through this simple process:
It can be either attached to a child's clothing or slipped in their pocket or backpack
When used for real-time tracking kids, the device will transmit its current location
Parents can access these alerts through their smartphones, computer, or other electronic devices that can log in on the mobile/Web app
GPS trackers are designed to give parents peace of mind by providing the exact location of your child. Parents may set safe zones using the geo-fencing feature found in the device as well. Real-time tracking on kids using the GPS will allow you to receive a text message and e-mail notification if the child leaves these perimeters. This can be useful for parents who wish to know when their child arrives and leaves the premises of the school.
Additionally, if the child is in an emergency situation, they can always press the SOS button in GPS trackers to immediately alert their parents.
Keeping kids safe with a GPS tracking system will be the best option for those who do not want to resort to helicopter parenting but still want to keep their child safe. This should be coupled with teaching the child basic lessons when it comes to dealing with strangers, staying within safe zones, and listening to instructions provided by school authorities.
Watch the videos below
Let us help you. We'd be delighted to answer any tracking questions you have or discuss the options in more details