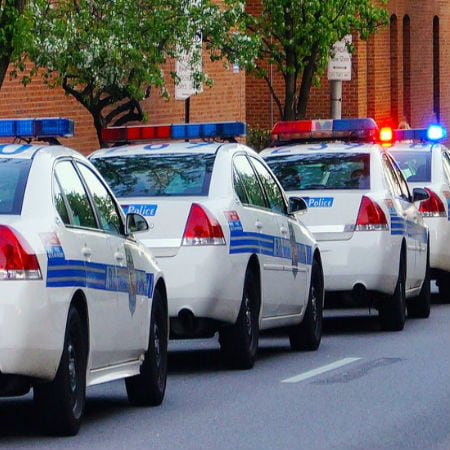 The police reported on Sunday, July 17, 2016, that a 13-year-old girl from Mackay and a 14-year-old boy from Acacia Ridge who were among the five persons missing in Queensland on Saturday have been located. However, the police continue search for Jamie Hardgraves, a Gold Coast man who was missing from Beaudesert.
Hardgraves, 43, was last seen on Thiedke Road at Beaudsert on Tuesday, July 12. Later on Wednesday morning, his vehicle was found abandoned on Stanthorpe Texas Road, which is three hours drive West of Beaudesert. On Saturday, the police issued a press release on Mr. Hardgraves. He was described as a Caucasian who is about 175 centimeters tall with short, straight, and sandy hair as well as blue eyes. Images of his abandoned ute was also released, which showed that the vehicle was damaged in front.
Scroll down for video
Forty-five SES volunteers, who were invited to Texas to help in the search for Hardgraves, could not locate him on Friday. However, on Saturday, the police continue search as well as the volunteers. The police requested anyone who may have seen a man walking or hitchhiking along Stanthorpe Texas road on Tuesday or Wednesday to report to Crime Stoppers. Also, landholders and residents in Texas were asked to check their properties for the missing man.
A week later, a 14-year-old boy went missing. The missing boy was last seen leaving his home at Shelduck Street at Inala. Queensland Police Service described the boy as Aboriginal in appearance. He is about 160 cm tall with dark brown hair and brown eyes. The boy's safety is very important as he suffers a medical condition and has not contacted his family. Also, he has not been seen in school since his disappearance. However, the police suggested that he may be in the Ipswich area.
Barely four days later, Tiva Cahill, a 21-year-old woman went missing. She was last seen at a medical facility at Herston. Cahill suffers from a medical condition and police are concerned about her welfare as she does not have any medication with her when she was last seen. In the press release issued by Queensland Police Service, Cahill was described as Aboriginal in appearance, slim, and has a long brown hair.
Police Continue Search and Request the Public's Help
As the police continue search, they issued a press release about these missing persons to get the attention of the public and solicit for information that would help the police to locate the missing persons. Contacting many people as soon as possible in any event of a missing person will help in the investigation. This offers the chance to find them as soon as possible and to protect them from danger. Also, some of them suffer from one medical condition or the other, which prompts the police to try and locate them as soon as possible. Thus, their safety is of paramount importance. Let us make our community a safer place, pay attention to police notification on missing persons, and offer a helping hand.
The police have requested the public to support the search for these missing persons and to give any information that will help to locate them. Also, they urged anyone who has seen any of the missing persons to contact the Crime Stoppers on 1800-333-000.
Watch the video below
Let us help you. We'd be delighted to answer any tracking questions you have or discuss the options in more details