An apology has been issued by the police to the family of Nicholas Stevens after the investigation done by the Independent Police Conduct Authority (IPCA) in the handling of a missing person report.
Nicholas Stevens Case Improperly Handled
Scroll down for video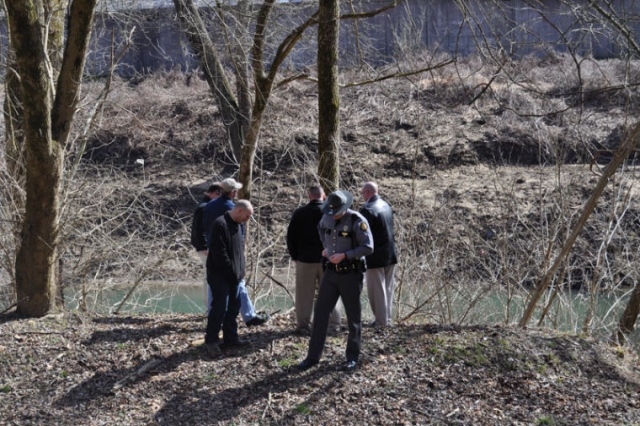 The body of Mr. Stevens was found in the Waikato River in Hamilton on March 12, 2015, after he was reported missing on the March 9.
Police accepted the IPCA's findings and recommendations and acknowledged that until March 11, no one took full responsibility of making sure everything possible was done to find Mr. Stevens, a patient of Henry Rongomau Bennett Center and was also on approved leave.
There was a lot of worrying among members of Mr. Steven's family, especially his parents. "We missed opportunities to search for Nicholas Stevens. I'm very disappointed with how we responded to this missing person report. Our service fell well below our standards," says Waikato Police District Commander Bruce Bird.
"Over time, police has developed good systems and operating processes for missing persons, but I fully acknowledge that on this occasion key staff did not apply good judgement. While we have always had a good working relationship with Waikato District Health Board, I am also holding six monthly reviews of recommendations from any debriefs of missing mental health patients with the chief executive of Waikato DHB," adds Mr. Bird.
While the report states that a few officers took appropriate measures and steps to investigate and learn more about the disappearance of Nicholas Stevens as they conducted a search for him, the IPCA had made some recommendations with regard to the police procedure and policy.
Resolutions to the Mishap
There have been improvements in response by the police to ensuring greater oversight of missing person reports.
There is now an around-the-clock 24/7 coverage services by the Waikato Police District Command Center and they're putting more staff in charge of operations.
The higher rate of supervision means missing person reports will be pushed through senior officers. This improvement is largely increased by the establishment of a case risk assessment team at Hamilton Central Police Station.
As shown in the report, however, police has produced a working unit in the consideration of the issues around the people who are missing from mental health institution or facilities. Approximately 540 police recruits have been trained on mental health over the last 18 months.
There has been development of the terms of reference to ensure improvements. This includes putting their standard operating procedures in alignment with their training, leadership, and culture. Enhancements are being put in place to make sure that quality services are provided and also, policies and processes are being adhered to.
"Police would again like to apologize to Mr. Stevens' family, who we let down in our handling of this incident. We have learnt valuable lessons from this tragic death," says Mr. Bird.
Watch the video below
Let us help you. We'd be delighted to answer any tracking questions you have or discuss the options in more details