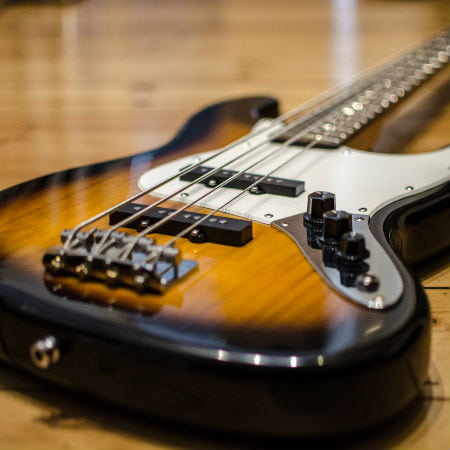 Not everyone is concerned about their insurance needs, but musicians who own expensive musical instruments may be thinking about getting a musical instrument insurance to protect their investment and they won't have to worry about it getting damaged or lost especially when they have to travel with their instruments for their gigs in far-away venues.
The Importance of Musical Instrument Insurance
If you don't have a plan yet to get a musical instrument insurance for your thousands of dollars worth musical instrument, maybe it's time you consider it. People have lost their instruments to several number of factors: theft, damaged or lost during travel, overexposure to humidity, mishandled at the airport, fire, flood, or other calamities.
Scroll down for video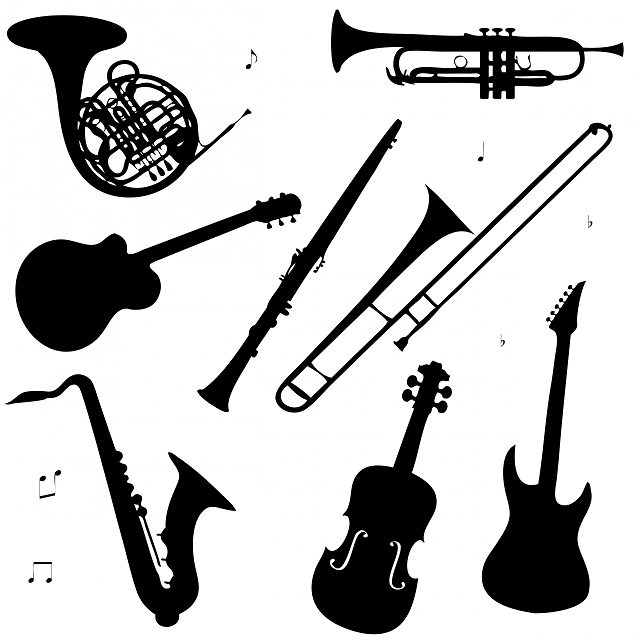 Whom is it for?
Musical instrument insurance is for anybody who owns an expensive musical gear. For parents who bought or lent an instrument to their child for their private music lessons, they might accidentally damage it while practicing. Or if you are in a band or other musical group that regularly travels to perform in various events and places, insuring your instrument is highly recommended. It will protect your musical gear against any damage, loss, or theft.
The insurance cost depends on your instrument's worth. Among the factors that can affect the appraisal of your instrument are the quality, condition, and age. The advantage of getting an insurance for your instrument is that in the event it gets stolen or damaged, you will be given the full amount by the insurance provider to get the instrument replaced.
Homeowner's Insurance Covering Musical Instruments
A homeowner's insurance policy usually covers amateur musical instruments if for example it's been damaged by excessive water due to a broken pipe or leaky roof. Your homeowner's insurance will rescue you, but there's a limitation depending on your chosen policy limit for personal belongings.
Here is what you need to know about homeowners policy:
It has high deductibles (some instrument insurance policies have none).
It doesn't cover for professional musical instruments, meaning instruments you use for your paid gigs.
It doesn't cover instrument that is damaged by flood or earthquake.
As you evaluate your musical instrument insurance needs, also consider the following:
It may be a good idea to get a separate insurance, especially for your musical gear because of the abovementioned limitations of homeowners insurance policy. Find a better instrument insurance policy that would fit your needs.
Piano, Violin, and Viola Insurance
Musical instruments such as violins, pianos, and violas are among the most expensive. These instruments are usually insured, separate from a homeowners policy. To give you an idea of how much these instruments really cost, a Bosendorfer piano can cost more than $50,000 while violins and violas, depending on the quality, can also cost thousands of dollars. Insurance for these musical instruments is all according to their current list price.
Getting your instrument appraised will help you choose the right coverage you need. For the instruments mentioned, insurance premiums can cost at least $250 per annum. If you decide to add limits to your homeowners policy, make sure that its coverage is enough to cover your instrument's replacement value.
What-If Scenarios for Musical Instrument Coverage
To determine your insurance needs, assess your use of your instrument. Do you always bring it with you whenever you go on a trip? How many times have you left it out of your sight and exposed to damage? Make a list of your questions and concerns and discuss it with the insurance provider.
Here are some sample questions you may want to ask your insurance agent:
What if the instrument is borrowed by a friend and it gets damaged while in their care?
What if I rent it out, will it be covered?
What if it gets stolen out of state or country?
What if I forget and leave it in a taxi?
Coverage for this kind of problems is based on the homeowners or individual instrument insurance policy.
How to Choose the Best Instrument Insurance
Now you understand the importance of musical instrument insurance and you want to proceed but you don't know how. Have no worry, it's not just you.
There are many insurance companies that offer various individual instrument insurance, but finding the right one that fits your needs and budget is a bit challenging.
It would help in getting a good deal on instrument insurance premium if you equipped a GPS tracker for musical instruments like Trackimo. In the event that you lose your instrument to a thief or accidentally leave it in the bus, you can quickly locate items using GPS devices and recover them almost immediately. It can track the exact location of your instrument around the clock. A device like this will help you get a discount on your instrument insurance premium.
Research on different musical instrument insurance providers, see if you like the options given, read reviews for each of the insurance provider to see if they are reliable. If you think you've found a good one, try to look for another, look for at least three similar offers from different providers and choose what you think is right for your needs.
Trackimo for Musical Instruments
As mentioned, investing in a GPS tracker for musical instruments is a huge advantage for insured musicians. Not only does it effectively prevent loss and theft; GPS trackers also qualify you for insurance discounts of up to 15 percent off of coverage premiums. Who wouldn't want that?
Aside from insurance premium discounts, GPS trackers provide you peace of mind by allowing you to track your musical instrument(s) anytime, anywhere. Certain trackers include a phone app and an attachment accessory in each purchase, which can be used attached to instrument case. With the app, the owner is able to trace the musical instrument and use it to alert the police to where the instrument is being brought to.
If you're worried about battery power, many GPS trackers are motion-activated devices, which means that tracking will be activated only when a movement is detected; otherwise, it will just sleep and save your battery, enough to help you retrieve your musical instrument in case of theft.
When choosing the best GPS tracker, pick one that's more powerful than its cost. The best GPS company to check out for the most cost-effective GPS trackers is Trackimo. Trackimo uses simple, reliable technology in a compact, powerful device without the need for expensive hardware costs or pricey contract fees. And unlike other GPS trackers on the market, Trackimo uses four different tracking technologies to accurately locate anything worldwide from any computer or mobile device. And this is only one reason among more than a dozen reasons why Trackimo is better than many other trackers.
Free service during the first year of use
Monthly fee as low as $5 a month

(others cost around $20 to $45 a month)

Thirty-day warranty for a full refund minus a $25 restocking fee
Worldwide

coverage (many others cover Canada and/or US only)

Five-second update rate

through manual pings

One-month battery life

on battery save mode

Six-month battery life

on battery save mode with optional extended battery

Optional extended magnetic battery with

3,500 mAh battery power

Wi-Fi

indoor tracking

by reading routers ID

Bluetooth tracking

for the last 100 feet 

Smallest

GPS tracker, 1.8

×

1.6

×

0.7 (many others are 3 times bigger)

By far the

lightest

GPS tracker, 1.4 oz (many others weigh 3.5 to 16 ounces)

Comes with a

clip

to attach to a belt or bag

Comes with a

magnet

Features an

SOS button

(half of the others don't)

Has

replaceable/changeable battery

Saves

five years' worth of tracking history

(many others save only 30 to 90 days)

Lifetime

warranty (many others offer a one-year warranty only)

Takes

five minutes to set up

Takes

three minutes to go live

after setup (others take two to twenty-four hours)
Here are more powerful features packed within Trackimo's GPS tracker:
Monitor multiple devices remotely from a single view on your phone, PC, or tab.

Get alerts once device exceeds preset speed.

Get alerts once device leaving geofence you set.

Get alerts once device starts moving.

Enable SOS alerts once SOS button pressed + 2 more preset alerts buttons.

Get app, email, and/or SMS alerts.

Track your musical instrument live, with 1-minute updates.

Enjoy long battery life. Battery lasts up to 1 month in battery save mode.

Manage and add up to 100 devices to one account!

Set a link to share by email of website and embed the device's live path.

Trackimo's GPS tracker is water resistant as it comes with a silicon cover.
It is essential that you inform your insurance provider about adding these devices to your musical instrument(s) before paying for anything, however, as many insurance companies only recognize certain brands that they trust. So before you buy any extra devices or technologies, help yourself make the right decisions by checking in with the insurance company that will pay for your future loss or damages.
Watch the videos below
Let us help you. We'd be delighted to answer any tracking questions you have or discuss the options in more details