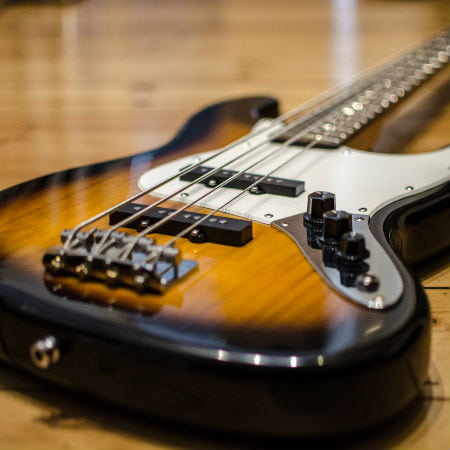 Not everyone is concerned about their insurance needs, but musicians who own expensive musical instruments may be thinking about getting a musical instrument insurance to protect their investment and they won't have to worry about it getting damaged or lost especially when they have to travel with their instruments for their gigs in far-away venues.
The Importance of Musical Instrument Insurance
If you don't have a plan yet to get a musical instrument insurance for your thousands of dollars worth musical instrument, maybe it's time you consider it. People have lost their instruments to several number of factors: theft, damaged or lost during travel, overexposure to humidity, mishandled at the airport, fire, flood, or other calamities.
Scroll down for video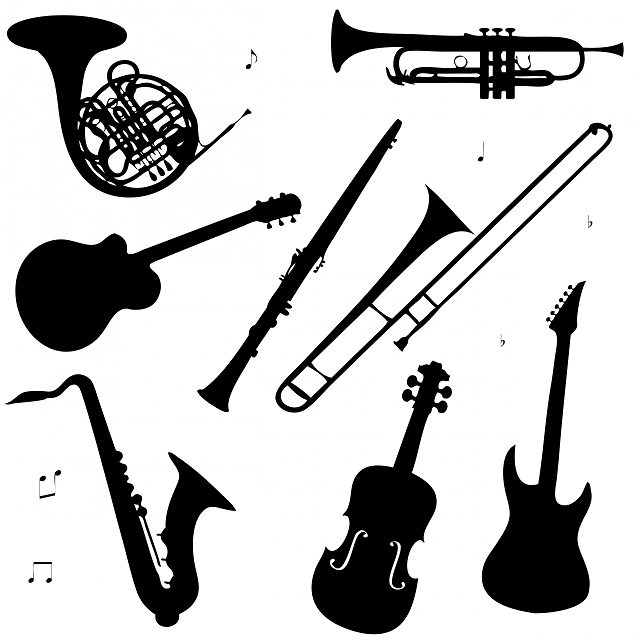 Whom is it for?
Musical instrument insurance is for anybody who owns an expensive musical gear. For parents who bought or lent an instrument to their child for their private music lessons, they might accidentally damage it while practicing. Or if you are in a band or other musical group that regularly travels to perform in various events and places, insuring your instrument is highly recommended. It will protect your musical gear against any damage, loss, or theft.
The insurance cost depends on your instrument's worth. Among the factors that can affect the appraisal of your instrument are the quality, condition, and age. The advantage of getting an insurance for your instrument is that in the event it gets stolen or damaged, you will be given the full amount by the insurance provider to get the instrument replaced.
Homeowner's Insurance Covering Musical Instruments
A homeowner's insurance policy usually covers amateur musical instruments if for example it's been damaged by excessive water due to a broken pipe or leaky roof. Your homeowner's insurance will rescue you, but there's a limitation depending on your chosen policy limit for personal belongings.
Here is what you need to know about homeowners policy:
It has high deductibles (some instrument insurance policies have none).
It doesn't cover for professional musical instruments, meaning instruments you use for your paid gigs.
It doesn't cover instrument that is damaged by flood or earthquake.
As you evaluate your musical instrument insurance needs, also consider the following:
It may be a good idea to get a separate insurance, especially for your musical gear because of the abovementioned limitations of homeowners insurance policy. Find a better instrument insurance policy that would fit your needs.
Piano, Violin, and Viola Insurance
Musical instruments such as violins, pianos, and violas are among the most expensive. These instruments are usually insured, separate from a homeowners policy. To give you an idea of how much these instruments really cost, a Bosendorfer piano can cost more than $50,000 while violins and violas, depending on the quality, can also cost thousands of dollars. Insurance for these musical instruments is all according to their current list price.
Getting your instrument appraised will help you choose the right coverage you need. For the instruments mentioned, insurance premiums can cost at least $250 per annum. If you decide to add limits to your homeowners policy, make sure that its coverage is enough to cover your instrument's replacement value.
What-If Scenarios for Musical Instrument Coverage
To determine your insurance needs, assess your use of your instrument. Do you always bring it with you whenever you go on a trip? How many times have you left it out of your sight and exposed to damage? Make a list of your questions and concerns and discuss it with the insurance provider.
Here are some sample questions you may want to ask your insurance agent:
What if the instrument is borrowed by a friend and it gets damaged while in their care?
What if I rent it out, will it be covered?
What if it gets stolen out of state or country?
What if I forget and leave it in a taxi?
Coverage for this kind of problems is based on the homeowners or individual instrument insurance policy.
How to Choose the Best Instrument Insurance
Now you understand the importance of musical instrument insurance and you want to proceed but you don't know how. Have no worry, it's not just you.
There are many insurance companies that offer various individual instrument insurance, but finding the right one that fits your needs and budget is a bit challenging.
It would help in getting a good deal on instrument insurance premium if you equipped a GPS tracker for musical instruments like Trackimo. In the event that you lose your instrument to a thief or accidentally leave it in the bus, you can quickly locate items using GPS devices and recover them almost immediately. It can track the exact location of your instrument around the clock. A device like this will help you get a discount on your instrument insurance premium.
Research on different musical instrument insurance providers, see if you like the options given, read reviews for each of the insurance provider to see if they are reliable. If you think you've found a good one, try to look for another, look for at least three similar offers from different providers and choose what you think is right for your needs.
Watch the videos below
Let us help you. We'd be delighted to answer any tracking questions you have or discuss the options in more details