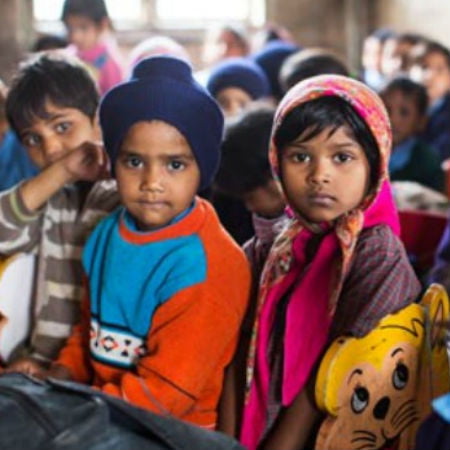 The case of children going missing and the high rise in the trend of abductions of children in India is reaching new unwanted heights, causing the government to start looking into the statistics on missing Indian kids.
One of such cases is the event of young Neeta, who just stepped out of her house one night to ease herself and was not seen anymore, having been taken by abductors. Fifteen-year-old Neeta was luckily found and rescued in a village of Dokarkheda called Rajasthan but not until two months had already passed with the poor kid being held in a hellish place.
This would not be the end of such experiences for Neeta, though, as in 2009, she was sold by someone she had come with to work at Bhopal for $894. Neeta is not alone in this kind of happening, which sees a minimum of 15 girls going missing daily in the region of Madhya Pradesh. The statistics on missing Indian kids were backed up by the records of the State Crime Record Bureau (SCRB) for the year 2015. These numbers, which were released on the International Missing Children's Day, showed that most of the kids reported missing are usually within the age bracket of 14–18 years of age.
Scroll down for videos
Increasing Statistics on Missing Indian Kids
Just last year alone, the number of cases of missing kids reported in the area went up to 8,059. Of these cases, 5,740 were girls and 2,319 were boys. This also points to the fact that on the average, at least 6 boys go missing from Madhya Pradesh on a daily basis. Also recording a saddening jump from 2014, where 19 children were estimated missing from the state every day, the figure is now at a disheartening 22.
The Juvenile Aid Bureau and Child Rights
The Juvenile Aid Bureau gave an RTI reply to Child Rights and You (CRY) and Hifasat, a nongovernmental organization, saying that since the year 2010, the statistics on missing kids in India are now over 50,000. Between 2010 and year 2014, there was a case of no fewer than 45,391 missing kids, 11,847 of them are still missing, and of those untraced ones, majority are females.
The RTI reply also points out that between the years 2010 and 2015, the number of missing children, of which girls accounted for 60 percent, stands at 53,188. What's more alarming is the large percentage of children that remain untraced between the years 2010 and 2014, standing at 72 percent. In the districts of Gwalior, Blight, and Anuppur alone, 90 percent of girls who went missing there are still not found.
The regional director of CRY, Soha Moitra, has said, "It's a cause of concern that so many children go missing every year in Madhya Pradesh. First few hours after the child goes missing are crucial for tracking as most are trafficked to neighboring states. Police fight over jurisdiction and this further delays rescue. Ineffective tracking system and insufficient database minimizes chance of children being brought back home."
Watch the videos below
Let us help you. We'd be delighted to answer any tracking questions you have or discuss the options in more details