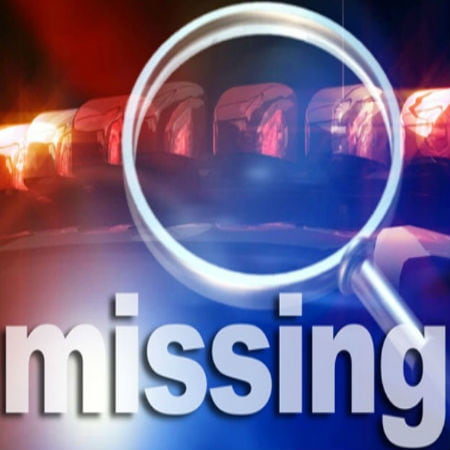 Missing children's shocking stories were scream nightmare for every parent out there. The dread, the worry, and the heartbreak that go along with it can be an extremely stressful experience for families. No parent should be allowed to endure that experience, and a lot of them go through different measures just to avoid that.
Parents nowadays have attached GPS kid trackers to their children. It has amazing features, from the option to set safety zones or perimeters to real-time notification via a convenient mobile app and other up-to-date technology to keep children safe from harm. Any method of protection should be observed to ensure the safety of children.
Scroll down for video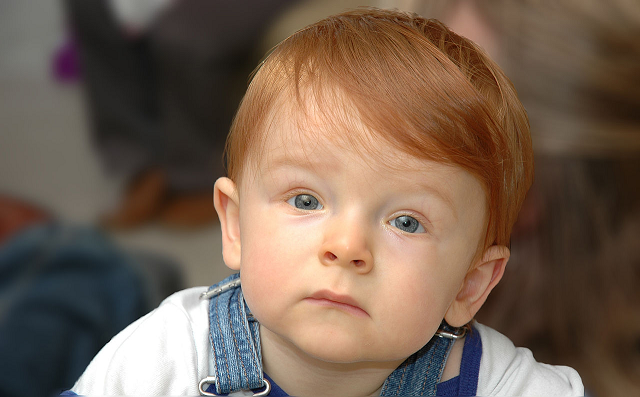 Unfortunately, there are still numerous children who go missing each day, and sometimes, they end up being cold cases. In the United States alone, a total of 466,699 missing American children were reported to the National Crime Information Center in the year 2015 alone.
Perhaps, one of the most shocking stories of missing children that recently surfaced in the news was the case of Amanda Berry, who, along with two other girls named Michelle Knight and Gina de Jesus, was held captive for ten years by Ariel Castro in what was dubbed the Cleveland House of Horrors. The shocking stories of missing children played out in court and ended up with Castro committing suicide in his jail cell just one month into his life sentence. This just calls to show how vigilant parents should be with their children's everyday routine as well as the people they interact with.
While technology and government laws have seemed to advance to adjust to the welfare of children, these cases below have no doubt paved the way for that development.
The Missing Children's Shocking Stories
The Beaumont Children on Australia Day
On Australia Day 1966, three children Jane, 9, Arnna, 7, and Grant, 4, headed to the beach just close to their home. Around 3:30 p.m., their parents, Jim and Nancy, were alarmed when the children had failed to return home. Reliable witnesses who knew the children well have said that that they were with a "blond man" while playing at the beach. They described the children being relaxed and carefree, including Jane, who was notably shy around strangers.
Even with several accounts and theories, the children were never found, and this case remained to be one of the most famous cases in Australia.
Daniel Morcombe
Another one of the most shocking stories of missing children that happened in Australia was that of thirteen-year-old Daniel Morcombe from Sunshine Coast, Queensland. The date of his disappearance happened on December 7, 2003, when Morcombe vanished after buying Christmas gifts for his family.
The public support and his family's tireless quest to bring their son back prompted massive searches around the area. It was 2011 when the police finally caught the perpetrator, Vietnam War veteran and registered sex offender Brett Peter Cowan, via a police sting.
Unfortunately, Morcombe was murdered, and Cowan led the police to the remains of the young boy. This was where human bones were uncovered, and further DNA tests later confirmed that it was indeed Morcombe's.
Adam Walsh
Adam Walsh disappeared from a Florida department store when he was just seven years old. It was July 27, 1981, and his mother told Adam she'd have to go looking for lamps. In his mom's absence, Adam wandered off to the video game section with other boys. The children were ordered out when they started to cause a commotion. When the security guard asked Walsh if his parents were in the store, the boy answered no because he was too shy to speak to the guard in the first place. Walsh went missing after that. Two months later, his severed head was discovered by two fishermen, and although his body was never found, experts have ruled death by asphyxiation.
Serial killer Ottis Toole admitted to carrying out the crime. But he was never convicted due to lack of evidence and later died of liver failure on September 15, 1996.
Walsh's death paved way for a child safety act under his name, which was later signed by President Bush. His story also became a 1986 television movie entitled Adam.
Charles Lindbergh Jr.
Aviator Charles Lindbergh and his wife, Anne Marrow Lindbergh, had a son on June 22, 1930. Just twenty months into his life, the baby was abducted. Two years since his disappearance, Charles Jr. was discovered, but it appeared that the toddler had died of skull fracture.
The perpetrator, Bruno Richard Hauptmann, was ultimately put to death despite claiming he was innocent.
Eloise Worledge
This is one cold case that still runs up to today. According to Elose Wortledge's little brother, the eight-year-old girl was kidnapped by "robbers." But based on the investigation, it was most likely that Wortledge was lured out of her house by someone she already knew.
Wortledge's case happened in January 1976, the last time investigators reopened the case was in the year 2001, but still, no leads were revealed.
Etan Patz
Etan Patz is one of New York's most shocking stories of missing children in New York. His case prompted former Pres. Ronald Reagan to declare the day of his disappearance May 25, 1979, as National Missing Children's Day. Numerous names have surfaced throughout the case. One would be of registered child sex offender Jose Ramos. Ramos may have been named the killer, but he only served twenty years in jail for that confession.
Another name was that of a certain Pedro Hernandez, but because of his mental instability and inconsistent claims, the case resulted in a mistrial. The body of Patz has never been found.
Jaycee Lee Dugard
Jaycee Lee Dugard was only eleven years old when she was abducted while walking home from the bus stop. Eighteen years into her disappearance, she was finally recovered after her captor and sex offender, Philip Garrido, brought the two daughters he fathered with her to a police officer to hold an event in line with his "God's Desire." It was then that police officer Ally Jacobs noticed that the girls appeared sullen and submissive. She later dug and found out that Garrido was indeed a registered sex offender, and police were sent to his house immediately.
Dugard and the perpetrator's two daughters, who were eleven and fifteen by the time of their rescue, were freed while Garrido and his wife were charged with rape and kidnapping.
Madeleine McCann
It has been nine years since British born Madeleine McCann was reported missing from a Portuguese resort while on vacation. The four-year-old was last accompanied by her parents, twin siblings, and seven friends. The nine adults in the group dined together at 8:30 p.m., thus garnering them the nickname of the Tapas Seven by the resort employees. The most notable person of the group was Jane Tanner, who claimed she saw McCann being carried away by a man. No arrests have been made to date, and her case continues to be shrouded in mystery,
Natascha Kampusch
Natascha Kampusch was caged by Wolfgan Priklopil in his cellar for more than eight years. What happened next was what psychologists would call Stockholm syndrome, as Kampusch began exhibiting sympathy for her abductor after his death by suicide.
Samantha Knight
Last on this list of shocking stories of missing children is that of Samantha Knight. There was a huge amount of media attention given to the case of this nine-year-old from Bondi, Australia. More than a decade later, Aboriginal author Michael Guider was found guilty of the child's murder and was charged with additional counts of child sexual abuse for Knight and other young girls.
His modus operandi was to babysit children and then drug them so he could proceed to abuse them. Guider admitted to doing this to Knight and added that the young girl died of a drug overdose, so he buried the body. Despite telling officers where the body was, Knight's remains were never found.
Preventing Kids from Going Missing with GPS Trackers
Losing a child is every parent's worst nightmare. The pain it causes is unbearable. But there's something you can do to prevent your kid from being part of the alarming statistics on missing children. All you need to do is to attach a GPS tracker onto any of their belongings or have them wear a GPS smartwatch. These tiny yet feature-packed devices will tell you the whereabouts of your child so you know where to find them should they disappear from your line of sight. These GPS trackers also have an SOS button that when pressed will automatically send you alerts.
GPS trackers have been on the market for a long time now, yet not many have grasped the significance of their invention. You don't want to be the next mother to mourn over the tragic loss of your kid. Get a GPS tracker now and keep your kid safe from the danger that lurks around.
Watch the videos below
Let us help you. We'd be delighted to answer any tracking questions you have or discuss the options in more details