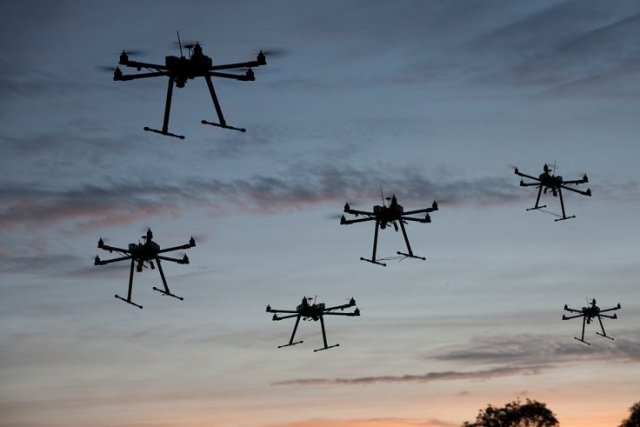 Unmanned aerial vehicles, or mostly known to the public as drones, have increased in popularity over the years. Despite starting out in the military as a machine used for missions unattainable by humans, it has varied in usage and has become more and more accessible to the public. Among its uses are for recreational purposes, and many manufacturers continue to market them to hobbyists.
The commercial growth of drones have prompted the US Federal Aviation Administration (FAA) to enforce strict rules when it comes to registering drones. They have also encouraged users to be more responsible in drone usage. A good of example of which is by using GPS tracking technology like Trackimo to keep your drones in check.
The FAA's decision to regulate drones is the result of its growing popularity, for proof of this you can check out the statistics below.
Note: this is based on statistics gathered from 2015 to 2016.
Drone Statistics
Estimated number of drones shipped in 2015 runs up to 700,00o
For 2016, the total number of drones sold are expected to surge up to a million.
Scroll down for video
Number of drones that were purchased during Holiday 2015 in America: 400,000 drones
This number marks a significant increase of sales compared to last year by 63%
The FAA has counted nearly 300,000 drones registered as of January 25, 2016
Americans looking into registering their drone can go online (this is for hobbyists only) on the FAA's Web site. (Rules and regulations apply so make sure you read them before signing up.)
The value of the drone industry runs up to a staggering $3.3 billion—and are estimated to rise to $90 billion by 2025
Drones have caused problems with manned aircraft, and the number of incidents these planes have encountered as they try to move away from drones to avoid collision are 28 times on record
US air traffic control has spotted 594 drones flying on the flight paths of a manned aircraft
And among these incidents, 116 have come close to actual collision with commercial airlines carrying more than 50 passengers
Be responsible with your drones!
To keep drones away from endangering the lives of others, incorporate a tracking device in case it flies outside the safety perimeter. An example of which is Trackimo, which is programmed to notify owners on the exact location in case their drones gets away from the fence set.
For other manned aircraft including choppers or jets, the total of close encounters run up to 300 times
Watch the video below