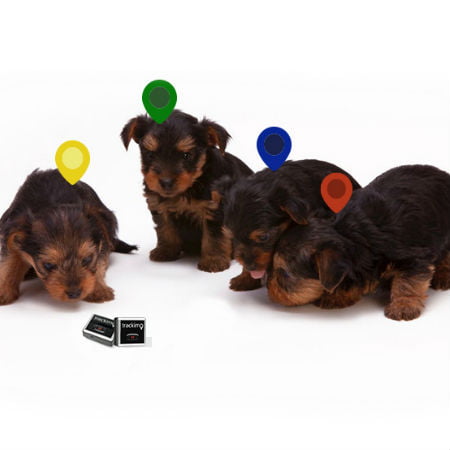 The Christmas season and New Year's Day are fast approaching. These happy holidays always call for a huge celebration around the country, with families and friends gathering around the fireplace and enjoying each other's company.
By midnight, you'll start switching all the lights off to wait for the fireworks display. But some choose to prepare a display of their own and light a set of fireworks in their own backyard! But while all these festivities are going on, one member of the household isn't so thrilled about the commotion. Who is he? Well, he's none other than your beloved canine companion.
Dogs vs. Holiday Fireworks
Scroll down for video
The holidays are always a good time for everyone, the happiest even. But for dogs, it might not be the case. As you might have already known by now, loud sounds and canines are not the best combination. They fear everything from the deafening sound the firecrackers make to the high-pitched shrieks of of their human friends. The bright lights may also be threatening for your canine pals, so it goes without saying that they'll be needing you more than ever on these cheerful nights.
If you leave them to fend for themselves, your dog might end up suffering from an unending sense of anxiety, which could lead to even worse situations, if you aren't keen on taking precautionary measures. So without further ado, here are some tips to help keep your pet safe from the sparkling lights and loud sounds this holiday season.
1. Take your dog for a walk
Make sure your pet gets a lot of exercise in the afternoon of the big holiday. They need to get rid of their excess energy just in time for the loud festivities. This will help reduce anxiety and other destructive behaviors.
2. Let your pets stay indoors
When a dog becomes anxious, they tend to start prancing around until they find a place of refuge. That said, if you choose to leave them outdoors during a fireworks display, you might end up losing them for good.
Help them feel comfortable and safe inside your home by closing the doors and windows to prevent the loud sounds and bright lights from coming in. You may turn on your TV or radio (soft music or static sounds are preferred) to drown out the booming sounds.
3. Be with your pet
Your pet will feel better when you stay with them during this time. You may also opt to stay away from the fireworks by heading to mountainous areas or the countryside. There are dozens of pet hotels that provide a place of refuge for your dog as well. But if you choose to accompany your pet at home, make sure to act natural and divert their attention from anything that may cause them harm by giving them a new toy or their favorite food.
4. Anticipate the worst
Always keep in mind that there's still a possibility that your dog will run away from home even after all that effort. As an added safety measure, make sure your pet is wearing an identification tag or GPS pet tracker device. The GPS tracker such as Trackimo will alert you through SMS in the event that your pet wanders away. With this device, you'll be able to trace his current location and pick him up immediately.
If you don't have a GPS device yet, it's high time you get one! You and your dog deserve to enjoy the season just like everyone else. So don't let all the worry get the best of you by following the tips provided above to keep your pet safe this holiday.
Watch the videos below
Let us help you. We'd be delighted to answer any tracking questions you have or discuss the options in more details