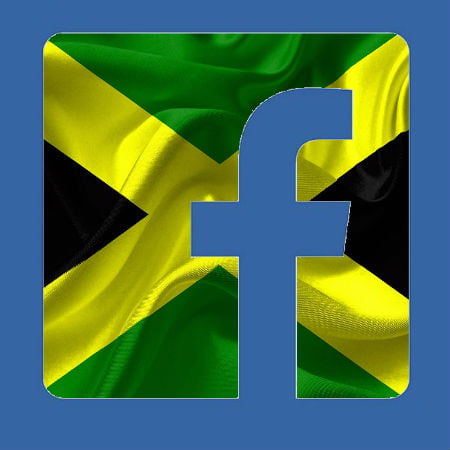 The International Center for Missing and Exploited Children is working together with social networking site Facebook and a local organization Hear the Children's Cry to address the issue of missing children in Jamaica.
They conducted a three-day training workshop with the title Investigative and Preventative Response to Missing Children: An Interactive Workshop for Law Enforcement and more than 50 government and nongovernmental agencies were in attendance.
Scroll down for video
It was October 2008 when the country was shaken by news about the discovery of a young girl's decomposing remains in a bushy area around Cypress Hill. The body was later confirmed to be that of 11-year-old Ananda Dean who was reported missing after she left Swallowfield All Age School on Whitehall Avenue. Though her remains were badly decomposed to get an actual DNA sample, a navy blue uniform and black shoes recovered on the scene were enough for her family to believe that it was indeed Ananda.
Ananda's tragic end was just one of the many similar cases reported in Jamaica recently. Founder of Hear the Children's Cry, Betty-Ann Blaine, highlighted the growing concern during her address. In her statement, she mentioned that the number of cases of missing children in Jamaica has increased by a staggering 70 percent and has gone to affect every single parish in the country.
"There are some parishes in Jamaica that also need special attention because there seems to be a concentration of missing children there. When you look at St. Catherine as a parish, you recognize that there is a big problem there," said Deputy Commissioner of Police Novellete Grant. "Westmoreland and St. James also have big problems. The west is usually underserved in many of the solutions that we as a nation come up with, and I hope this workshop will try to find ways and means to extend work in the west."
Missing Children in Jamaica: By the Numbers
As many as 150 children are reported missing every month, adding even more concern to this nationwide endemic. It is only made even more alarming by the fact that the country has yet to adopt child GPS tracking technology in their daily routines. Just last year, 2,000 cases of missing children in Jamaica; and for the first three months of 2016, there were already 646 cases reported to authorities.
Director of the Global Missing Children's Network, Caroline Humer, says that a missing child can be classified differently, as it may pertain to runaways or victims of trafficking and parental abduction. The cases also vary per area. Trafficking can be concentrated on this particular parish; whereas, there are more reported runaways in another.
But for Grant, the reason a child goes missing does not matter, what is needed now is a call for action against these cases. "When you look across Jamaica, our statistics are really shocking with the number of children that go missing every year and not just missing but the number of children killed, harmed, neglected, malnourished—all the adverse experiences that you can think about where children are concerned, we have come across them," he stated.
Facebook plays an integral part in the prevention and recovery of missing children as social media has the ability to quickly broadcast news to the public. Emily Vacher, director of trust and security at Facebook, stated the social networking site is ready to bring their resources to help save the missing children in Jamaica. One of the topics tackled during their workshop was how the country can apply the Amber Alert in homeland security systems. Amber Alert is a system used by the authorities when a child is abducted. Similarly, GPS tracker can also help in tracking missing children. The GPS device has the capability to find a child's location.
In addition to building such rescue and recovery strategies, the workshops are set to tackle both domestic and international legislative laws relating to missing children in Jamaica as well as the role of families and communities when it comes to addressing such concerns.
Watch the videos below
Let us help you. We'd be delighted to answer any tracking questions you have or discuss the options in more details