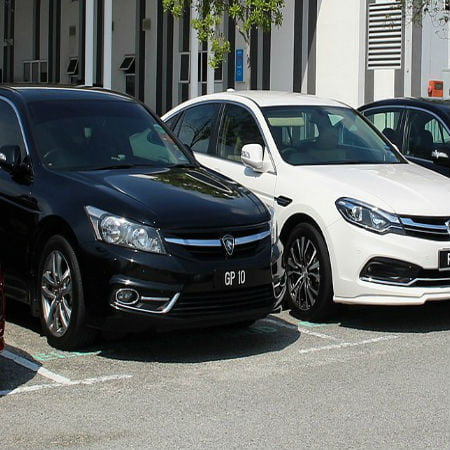 Knowing where your company vehicles are 24/7 is what fleet tracking is all about. The importance of tracking company vehicles using GPS tracking devices can enhance customer service, minimize the cost of business operation, and many more.
The GPS device makes real-time tracking possible, which helps managers make informed choices and run their business effectively.
The Importance of Tracking Company Vehicles
Scroll down for videos
Improving Services with Fleet Tracking
Whether yours is a multinational company or a startup delivery business, it is essential that you know where every one of your vehicles is. Without fleet tracking, running your delivery services will be tough. The importance of tracking company vehicles is you can the following:
Monitor harmful employee driving behaviors (speed driving, sudden breaks, etc.)
Provide drivers the best route toward their destination (avoid busy roads, find shortcut)
Confirm which of your vehicles is the nearest to a location
Track packages while in transit
Provide clients real-time location details of their delivery, including estimated time of delivery and possible delays
Potential Savings with Fleet Tracking
It is every businessman's goal to be able to run their businesses with lesser cost. This is very much achievable through fleet monitoring. By monitoring company vehicles with GPS devices, you are not just giving your fleet updated driving routes, you can also do the following cost-cutting strategies:
Save time and fuel by using the device to find the shortest route possible
Save more money as the device will discourage unauthorized usage of your vehicles
Save on insurance premiums as insurance company provide discounts on vehicles equipped with GPS trackers
Locate client's missing deliveries instead of buying a new one for replacement
When making major business decisions, managers depend on records, may be just rough estimates, which is not ideal. The importance of monitoring company vehicles is that it provides companies accurate information managers can utilize in their decision-making. These pieces of information include data on driving behavior, vehicle routes, stops, or destination, as well as the time it spends on the road. These information can help you make decisions that will truly benefit your business and grow your company into what you want it to be.
GPS fleet tracking can be applied to various industries. Talk to us, learn more about Trackimo and how it can help you achieve your business goals and needs.
Watch the videos below
Let us help you. We'd be delighted to answer any tracking questions you have or discuss the options in more details