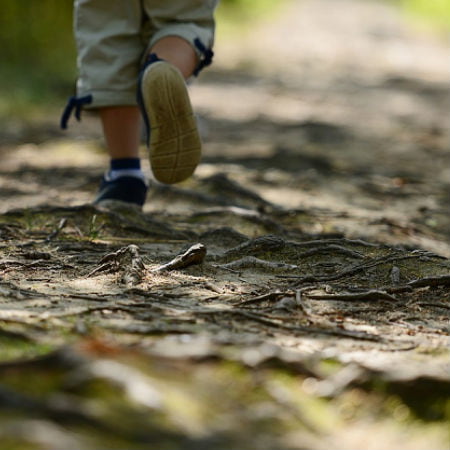 Tracking missing kids nowadays is not as hard as in the past thanks to the ever-changing technology. If there is a way to find a missing iPhone, then we can do it too for missing children. The 3G GPS technology could be the key to preventing child abduction.
By using a 3G GPS tracking device for kids, locating missing kids is now easier. The device allows parents to monitor their child's whereabouts wherever they are. Most child safety devices available in the market today now have features that give kids a way to call for help in the event of emergency.
How Tracking Missing Kids with GPS Works
The GPS system in your car can also be used as a personal GPS tracker to track your kids, the only difference is that if you use it for the latter, less battery power is needed. GPS personal trackers need not be used to find directions but rather to transmit location information to a third party, which can be used in tracking missing kids. Battery life of the GPS device depends on how frequent the user requests for the data.
Scroll down for video
These are the three different ways of tracking missing kids using GPS technology:

1 . Locate.
The child tracking device has your kid's location, which you can access anytime and anywhere using your mobile phone. It's a small device you can attach to your child's bag or clothing.

2. Notify. 
The device will notify the parent through SMS or e-mail, if the child goes in or out of predetermined areas. This is ideal for parents who restrict the movement of their child to areas they deem safe. Furthermore, the device can also detect speed driving (if the GPS tracker is installed on the car) and will alert parents if a teen driver is driving past the limit.

3. Alarm. 
Some GPS devices have SOS button that allows the child to contact their parents if they feel like they are in danger. They only have to press the emergency button for three to four seconds to trigger the alarm.
The above mentioned functionalities are offered as a single package by some GPS devices. They are not cheap but definitely affordable. Some devices cost $100 plus a monthly subscription fee.
A GPS tracking system has many uses. It's not only for tracking missing kids or providing short routes for your car. There are also GPS devices for individuals with specials needs, taking care of the elderly family or even our beloved pets who tend to make us worry by running away often. Make sure that the GPS device is charged fully before you let them wear it. The device can be your partner in making everyone in your family safe.
Watch the videos below
Let us help you. We'd be delighted to answer any tracking questions you have or discuss the options in more details