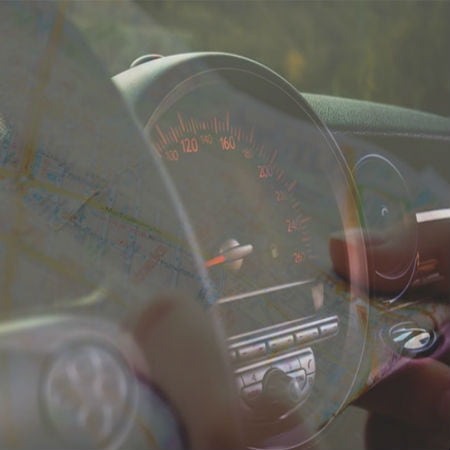 Car accidents still remain to be the leading cause of death for teens in the US. Trackimo, a GPS company that specializes in tracking devices and 3G GPS tracking software, reminds parents of the benefits of GPS tracking devices to monitor the habits of their teen drivers for safety reasons and for peace of mind, especially during prom and graduation season.
Understanding teen driver risks is a good starting point, and parents should later present this to their children so they will be aware as well. Fortunately, there are numerous resources that are being developed to keep teen drivers safe—from graduated licensing programs to parent-teen agreements that help control impulsive behavior.
There are also advancements in technology that parents can take advantage of. For precise reports, real-time location tracking, and emergency alerts, parents can opt for GPS tracking devices like Trackimo. These can be easily hardwired on a vehicle or plugged into the car's OBD-II port, allowing parents to monitor the car's every movement and quickly track it down in case of an emergency.
The Dangers Teen Drivers Face
Learning how to drive is practically a rite of passage: it gives teens a certain level of independence, something that they crave. The newfound freedom is exciting for your child, but it can lead to a lot of anxiety for the parents. Teens face major dangers on the road. The first year of solo driving is considered as the most dangerous. This is because new drivers are just that: inexperienced. It takes about five years of driving to be considered "experienced" on the road, which means that for most of their teenage years, parents are going to stay up late waiting for their kids to arrive home safe.
Among all age groups, teens are known to have the highest vehicular crash rates, making it the leading cause of death for individuals between the ages 16 and 19 years old. They mostly occur during the first year of getting a license, and a majority are due to critical errors. So before handing the keys to a teen driver, parents need to educate themselves with the risks.
Teenagers have a tendency to underestimate hazardous situations. Since their brains are still developing, they may act on impulse, resulting in their failure to determine what is right and what is not. As young drivers fail to control their impulsive behavior, it is up to parents to provide guidance to prevent a tragedy from happening.
For you to see the bigger picture, here are recent facts and statistics involving teen drivers in vehicular accidents.
The number one cause of death among teens in the United States are motor vehicle crashes.
The fatality rate for drivers age 16 to 19 is four times than that of drivers age 25 and above.
The crash fatality rate for a 100,000 population is highest for 16- to 17-year-olds within the first six months of getting their license. Unfortunately, this trend remains high through age 24.
Almost 8,000 people are killed in traffic accidents involving drivers age 16–20.
The top three reasons for these teen driver fatalities include drunk driving, irresponsible driving, and speeding.
Around two-thirds of teen passenger deaths between the ages 13 and 19 occur when other teenagers are driving.
Summer vacation (June and July) is a time when teen crashes surge. According to a 2017 press release issued by AAA, over the past five years, more than 1,600 people were killed in crashes involving inexperienced teen drivers during this deadly period.
According to the Insurance Institute for Highway Safety and the Highway Loss Data Institute, nightfall (9 p.m. to midnight) was the greatest threat and represented 18% of teen fatalities. Early evening hours (6:00 p.m. to 9:00 p.m.) accounted for 16% of fatalities, and 15% of teen crash fatalities occurred in afternoon to early evening (3:00 p.m. to 6:00 p.m.).
Most accidents occur during the weekend (Friday, Saturday, and Sunday).
Teens are less likely to be alone in the vehicle during the crash
Car crashes involve speeding, overturn, inability to stop in assured clear distance, collision with a ditch, and hitting a tree.
Reports show that 2 out of every 3 teens killed in crashes last 2012 were males. Insurance costs more if the vehicle driver is a male. Males are also known to have a higher blood alcohol content (BAC)—above 0.08% compared to females.
For more facts and statistics on teen drivers, here's an article for you.
How GPS Tracking Gives Parents of Teen Drivers Peace of Mind
With these numbers presented, it is understandable that parents find it imperative to ask around about what needs to be done to keep their teens safe. When it comes to monitoring teen drivers, Trackimo recommends a compact, real-time tracking device that is easy to install and operate. The device can simply be placed in the glove compartment or under the seat of a car, and it can be mounted magnetically with the help of the company's own waterproof magnetic case. For covert tracking, here's a previous article for you to know where to hide a GPS tracker in a car. For an in-depth guide in installing a GPS tracker to your car, check this other article out.
Prevents accidents
Almost 8,000 people are killed in traffic accidents involving drivers age 16–20. It has been estimated that half of all teens will be involved in a car crash before graduating from high school. With GPS tracking devices like Trackimo, parents can access the vehicle's location information, as well as the speed of the vehicle through a mobile application. The tracking system for teen drivers doesn't just track the movement of your teen's vehicle; it also helps maintain it by collecting data like miles traveled, engine start-up and shut-down times, and many more.
Instills accountability
Tracking where your teen's vehicle means you now have a way to determine where the vehicle was and who was using it. You can hold them responsible for loss, misuse, or misplacement of the vehicle you entrusted with your teen driver. The real good side of this is that the moment they know that you are monitoring everything, they will be more careful when using the vehicle. So you are not only reducing the chances of them getting in trouble, you are also instilling discipline, accountability, and responsibility.
Avoids bad influence
Sexual assault, violence, binge drinking, drunk driving, and drug overdose are just some of the awful things that can happen to a teen with a poor choice of company. With the infusion of drugs and alcohol into their system, the likelihood of violence, unprotected sex, experimentation, and driving under the influence is increased. As long as you have a GPS tracking software service and an Internet connection, Trackimo allows parents to create geofences that set predetermined boundaries for the teens. If the vehicle moves outside the boundary, for instance, the tracker then transmits an alert that notifies the parents via their programmed cell numbers.
Informs you of emergencies
Teenage parties can be risky and an absolute nightmare for parents. To have the urge to prohibit your teen from attending house parties or enjoying the nightlife just to keep them away from danger is understandable, but this could end up backfiring and they'll only rebel against you. Aside from the normal precautionary methods such as educating your child, imposing strict curfews, and becoming good role models yourselves, Trackimo offers you parents an SOS button that your teen can press to alert and inform authorities and chosen contacts about an emergency. The alert includes the user's location and directions to take to reach your teen.
Tracking Teen Drivers with Trackimo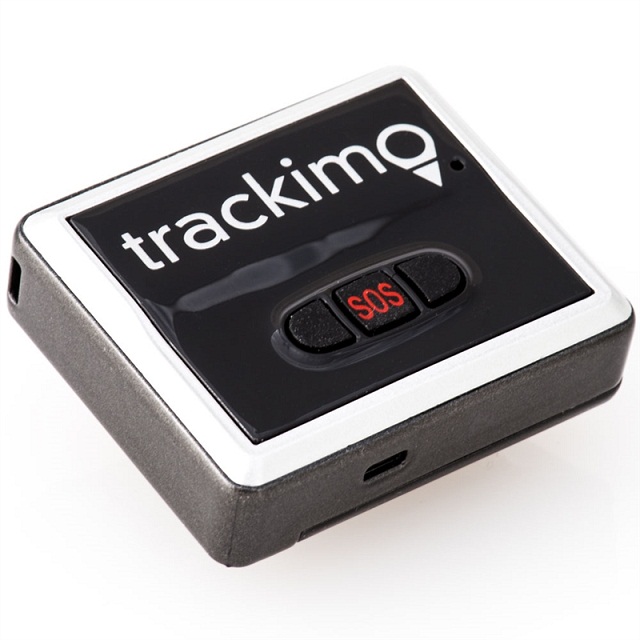 With free first-year service, Trackimo charges you only $5 a month after that, easily beating the competition among GPS trackers with its affordability. 
Trackimo provides you with free first-year service. Trackimo's 3G GPS tracker already includes a SIM card loaded with a year's worth of international cellular service.
Continue using the product for only $5 a month.
There are absolutely no contractual obligations. No activation fees. No roaming fees. No other hidden charges.
If you don't like the device within the first 30 days of use, Trackimo will reimburse you the full price (minus a $25 restocking fee).
Better yet, Trackimo's vehicle kit includes a power stabilizer and regulator to ensure constant power supply and optimal performance for the device. Here are more powerful features packed within Trackimo's tiny device.
You can monitor multiple devices remotely from a single view on your phone, PC, or tab.
Get alerts once device exceeds preset speed.
Get alerts once device leaving geofence you set.
Get alerts once device starts moving.
Enable SOS alerts once SOS button pressed + 2 more preset alerts buttons.
Get app, email, and/or SMS alerts.
Tracking your car live, with 1-minute updates.
Enjoy long battery life. Battery lasts up to 1 month in battery save mode.
This could be the smallest and lightest tracker, at only 1.4 ounce.
Manage and add up to 100 devices to one account!
Keep history for up to 5 years showing complete device path history.
You can set a link to share by email of website and embed the device's live path.
Our tracker is water resistant as it comes with a silicon cover.
 Track your teen driver with Trackimo now.
Watch the videos below
Let us help you. We'd be delighted to answer any tracking questions you have or discuss the options in more details