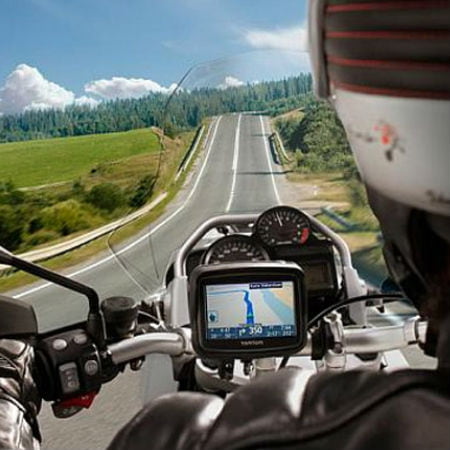 Each year, thousands of motorcycle clubs tour around the country. Oftentimes, they do so to honor a charity, which is prominent in biker culture. A good example is Ride for Kids, a series of charity rides that happen in 37 cities in the United States, which aims to benefit the Pediatric Tumor Foundation. There are other rides that aim to support cancer research, heart disease, and raise awareness on autism spectrum disorders. Irregardless of the reason, these motorcyclists hop on the back of their Harley-Davidsons each year, no one can deny that it is all for a honorable cause.
But it isn't just the motorcyclists who can take part on such events. Social media has become a platform that connects hundreds of people who wish to show their support for these causes by letting them participate in the event, even if they happen to be thousands of miles away. So how do organizers make this possible? The answer lies with GPS tracking technology.
Scroll down for video
The Connection Between Social Media and GPS Tracking Systems
Almost everyone has a social media account these days. In the United States and Canada alone, there are close to 150 million Facebook users. By the end of 2014, there were more than 1 billion active users worldwide. Although the numbers are less in other social media platforms, you cannot leave the likes of Twitter or Google Plus out of the growing statistics each year.
With that being said, it only took a matter of time for social networking and GPS system for motorcyclist to work hand in hand. People can now determine the exact whereabouts and location of the things they want to track through their mobile phone when a GPS device is attached to the object. Note that it isn't just motorists or vehicle owners who are enjoying these GPS tracking benefits. Different commercial companies and even families who wish to keep track of their loved ones have incorporated GPS technology as well.
GPS Tracking in Charity Rides
GPS system for motorcyclist like Trackimo offer real-time tracking services anytime, anywhere. With a tracking device attached to a motorcycle, not only do drivers get to determine their exact location, but they can also share this information online or to their designated contacts. This provides a sense of security for both the driver and to their assets.
For those participating in charity rides, sharing your location using GPS coordinates would be a great way to connect to a wide variety of audiences worldwide. This would allow bikers to engage with other participants and update them on their progress. But more importantly, it will highlight the charity cause even more.
GPS System for Motorcyclist
Motorcycle charity rides last a whole day, some even extend for a week. The best solution for your tracking needs is a small and portable tracker like Trackimo. It is one of the most cost-effective devices available in the market today and even offers the first year of use for free. On top of that, the device has the most affordable monthly subscription fee in the business. Try visiting Trackimo website to know more.
Watch the videos below
Let us help you. We'd be delighted to answer any tracking questions you have or discuss the options in more details