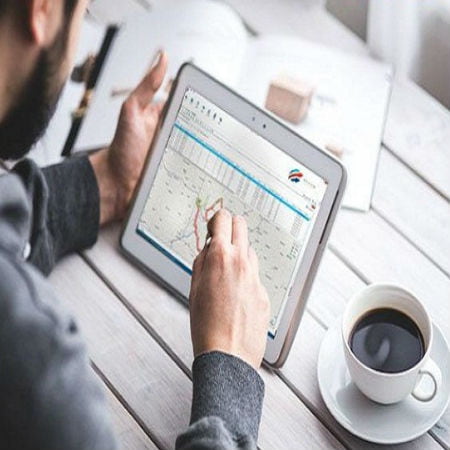 Insurance policies can help protect your business assets, but even the best of these policies can't guarantee prevention of losses. For instance, businesses fall victims to theft of valuable assets, from important papers to fleet vehicles and such. Asset monitoring and inventory has become a go-to solution in solving these problems. Its broad range of applications such as GPS vehicle tracking for large vehicles and heavy machinery to tiny tracking devices for valuables make these technologies especially useful.
Here are some ways to use GPS in asset monitoring and inventory for business needs.
Scroll down for video
GPS: The Gold Standard for Asset Monitoring and Inventory
GPS asset monitoring and inventory is not the only technology available to protect assets, but lately, it has stood out as the best one due to the versatility and effectiveness that it has shown. Another tracking technology that is popular among many industries is the RFID, which scans toll fees on highways to stop shoplifting, most especially.
Still, RFID technologies have its limitations, and the need for the specialized scanners restricted the scale of its applications. This is where GPS asset monitoring and inventory marks an edge over the rest. This process relies on a global satellite system instead of the scanners, which means that they can be used for tracking from anywhere on the planet.
Small Assets
GPS-based tracking of vehicles is one of the more obvious ways for businesses to keep track of their larger machinery as well as their valuable equipment. However, with the technology advancing in recent years, GPS has been used to track smaller items as well. In fact, many industries use GPS devices to keep track of high-value items.
Hospitals, for instance, spend a lot of money on the latest medical equipment. Unfortunately, many of these assets are also susceptible to theft, and many of the medical supplies could even be misplaced from the hospital's own massive inventory. Using tracking devices in asset monitoring and inventory can help the hospital prevent theft and manage their properties and figure out which ones are used most often, which can further lead them to a more efficient and organized way to store and access these assets.
GPS tracking has been used by law enforcement officials in tracking prescription drug theft. The New York Police, for instance, asked many pharmacies throughout the city to plant GPS devices in pill bottles to be used as bait, which they can use to track down the thieves. In case things go wrong, the police can keep track of the culprits easier than ever before.
Phone stores and electronic retailers also deal with a high risk of theft, considering how technology-centered most people are today. The asset monitoring and inventory in these stores is lucrative, and many are usually able to bypass basic security measures. The use of tracking devices for smartphones and electronics is an easy way for these retailers to protect their shipments and stocks. With tracking technology in place, law enforcers can recover stolen goods and even apprehend thieves.
Art galleries, museums, and auction houses use tracking devices for the same reason and to ensure that nobody leaves the premises without permission.
Even small assets can benefit from GPS monitoring. Jewelry retailers use customized, miniature trackers to protect their product inventory. Not only are there a lot of technology that could alert them when an item leaves a store, it could also protect them from the worst during big events, like keeping track of jewelry that travels to different locations for trade shows.
Larger Assets
Equipment theft is a serious problem in the agricultural and construction industries, especially for bigger businesses that employ more employees and seasonal workers. To illustrate just how serious it is, a report by the National Insurance Crime Bureau states that nearly $1 billion worth of construction equipment are stolen every year.
While the statistics may be discouraging, asset monitoring and inventory using GPS can help protect these businesses at a price that they can afford. GPS asset tracking is especially valuable for monitoring these large vehicles and heavy machinery because it's easier to install than other security processes.
Manufactures are reluctant, however, to add such security measures to their products as these might sacrifice the ease of use, but adding security guards and fences to sites could also be very costly.
The transportation industry does make good use of GPS tracking to avoid cargo theft. Reports said that an estimated $30 billion in cargo is stolen annually, and the problem has become so pervasive that the Federal Bureau of Investigation managed to run seven different task forces in the United States. GPS asset monitoring and inventory can help the transportation industry combat this problem, with companies optimizing their fleet to know their exact locations at any given time.
More than just businesses
Tracking devices and GPS trackers are often used to help protect assets; however, people can also make use of this technology for personal purposes. For instance, in home invasions, stolen items with trackers can be used to help alert the police regarding the location of the goods as a way of assisting their arrest. In addition to that, tracking luggage during travels will ensure that you won't lose your bag, or if you do, you will find a way to track it down wherever it is in the world.
GPS tracking technology can be used to monitor and protect just about anything, as it is useful for vast resources, including solutions that could benefit a wide range of industries like fleet tracking, wholesale, parcel delivery, and such. It isn't even limited to answering the wheres and whens—tracking can also monitor the people you entrust your business to, like drivers and their driving habits.
It also saves a lot of money in fuel use, because while it can show you where a particular thing or vehicle is, most tracking systems can also help navigate the roads, tell you which way is fastest or with the least traffic so you won't have to waste time and money being idle.
With GPS, asset monitoring and inventory is safe and effective; and for savvy moguls, it is especially useful because the fate of your business lies in you.
Watch the videos below
Let us help you. We'd be delighted to answer any tracking questions you have or discuss the options in more details.