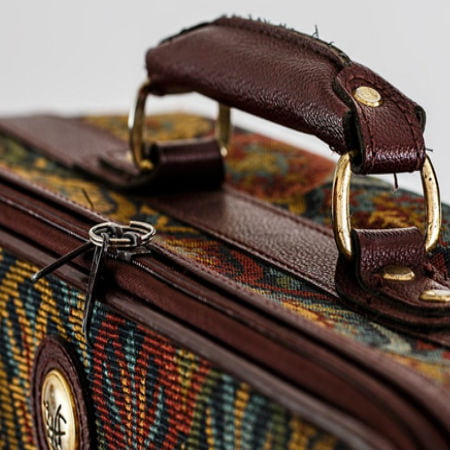 If you've been at the baggage claim area standing, waiting for the past hour but even the shadow of your luggage has not yet arrived, it's safe to say your luggage is lost. Imagine yourself without anything to wear in the next few days of your travel, you'll be mad, feel helpless—the feeling of losing your valuables, it's the worst.
So next time you need to travel with luggage for checking, do the following:
How to Prevent Losing Luggage
Scroll down for video
1. Label your luggage
This is the most basic but this is important. A lot of bags today look similar and you don't want your bag to be taken by mistake by someone else. Put a tag on your bag, make sure that it's clear and the information are correct not only so you can identify your bag from the rest but also so that if your bag is misrouted, it will be easier for the airline to contact you.
2. Double-check your info
Yes, you have put tags on all your luggage, but are those updated? Check if you have put your current home address, e-mail address, and your current phone number. It's not just for the airline's benefit but for your fellow passenger as well who may mistake your bag for theirs.
3. Leave ample time between connecting flights
When traveling with connecting flights, make sure that you allot enough time in between flights. The problem with short time intervals is that even if you arrive on time but your luggage is a bit delayed, you may make it to your next flight but there's a chance that your luggage won't. So if you have a bag for checking, leave at least an hour of interval.
4. Don't place your valuables—especially fragile stuff—on your bag
Bags in the cargo are usually handled with less care. In fact, if you just take a peek outside the plane's window, you will see that baggage handlers are just tossing the passengers' bags around. So place your fragile stuff in your carry-on bag as well as your valuables. Of course, you can claim reimbursement from the airline in case your luggage gets lost, but it's not certain if they can cover the thousands of dollars cost of your jewelry and gadgets.
5. Check-in on schedule
The airlines recommend checking in two hours before an international flight and one for domestic flights. Going through the security doesn't take that much time, but our luggage also takes longer time to be transferred to their places. So if you check in at a later time, there is a good chance that your luggage won't make it to your flight. To avoid this problem if you have bags for check-in, get to the airport ahead of time.
6. Use Trackimo luggage tracker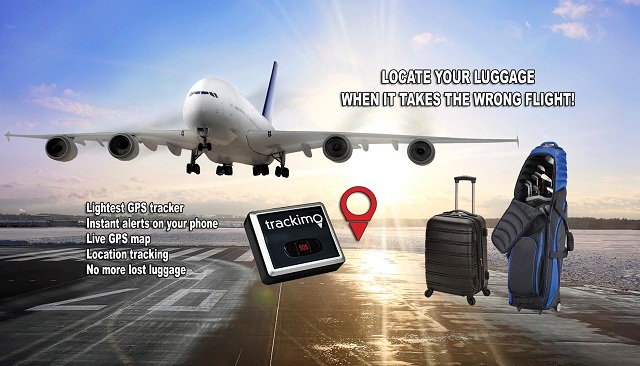 If you are really concerned about the safety of your luggage, you can use Trackimo. The device will allow you to keep track of your luggage at all times. Just insert the device in your bag and you can monitor its movement through your smartphone. You will receive a notification in your phone once your bag has arrived at its destination—hopefully the same destination as you.
7. Place your itinerary inside your bag
Sometimes, tags get tear up while in transit. In case the worst-case scenario happens, it is advisable that you also make a copy of your itinerary then insert it the outside pocket of your luggage. make sure that the printed information is clear. That way, your bag will be returned quickly if lost.
Click next page for more photos