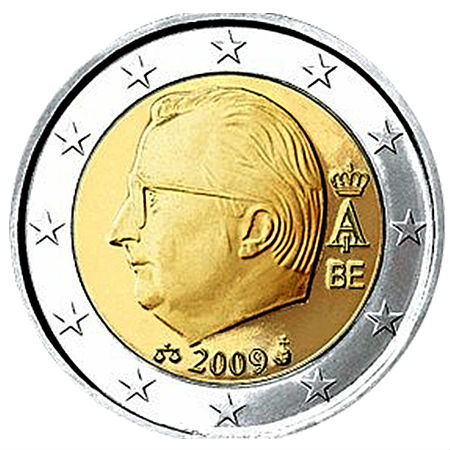 Belgium is intensifying its drive in solving the cases of missing children. And for those who are not yet found, they want everyone, especially their loved ones, to know that the country has not forgotten them, that they are doing everything to trace them and be reunited with their families.
The government of Belgium decided to issue a commemorative coin also called Coins of Hope in honor of the country's missing children. The Royal Mint of Belgium launched the design last May 25 during the International Missing Children's Day. The €2  coin featured the face of Liam Vanden Branden, the two-year-old kid who has been missing since May 3, 1996.
Scroll down for video
Coins of Hope Symbolism
The coin, which is accepted as a valid currency in the country, is also regarded with symbol of hope for the missing children. The government urged the citizens to document or take photos of their transaction using the coins of hope and upload on social media using the #CoinsOfHope hashtag. This move aims to spread awareness and encourage involvement to the general public.
The €2 commemorative coin was released into general circulation with the goal of bringing the matter to the consciousness of the public, hoping that there will be a much larger venue in which this issue will be tackled.
"This (coin initiative) is absolutely about Liam, but he has become a face for a much larger challenge," Lincoln Bjorkman, Wunderman Global CEO, said in a statement. Wunderman Global is a New York–based marketing company and the main organizer of the Coins of Hope program.
Samuel de Volder, the Wunderman's executive creative director, gave an explanation why they choose Liam as the face of the coins of hope. He said,  Liam is "the youngest child who has been missing for such a long time."
The Coins of Hope initiative is supported by several government and non-government agencies including the Belgian National Bank and the European organization Child Focus. The groups behind the program have been working on the project two years prior to the launching to ensure its success in Belgium as well as across Europe.
"We had to convince the Belgian royal mint, the European Union, nineteen separate European member states, and last but not least, our king Philippe, who had to abdicate his place and face on the €2 coin," adds de Volder.
Watch the videos below
Let us help you. We'd be delighted to answer any tracking questions you have or discuss the options in more details.