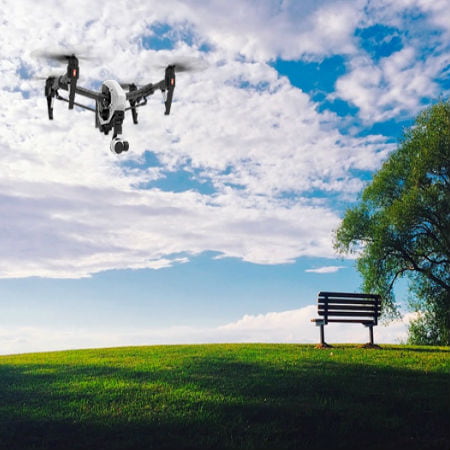 Search-and-rescue operations are conducted to locate a missing person immediately. GPS drone quadcopter can be a great help in this kind of operation. However, based on the report from Anh Gray of Reno Public Radio, laws crafted by authorities put a limit to the use of drones for the safety of the public. What are the laws on GPS-Enabled drones?
Laws on GPS-Enabled Drones That May Limit Utilization
Scroll down for video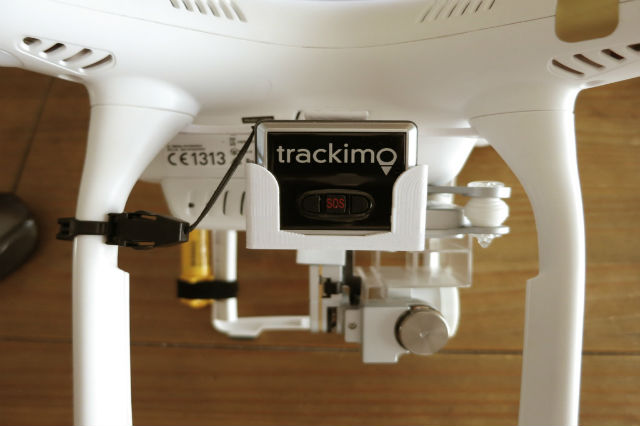 Atty. Ann Morgan of Fennemore Craig legal firm was in her office with a clear view of the Truckee River when she examined closely the laws on drone use. She said that the big issue in the regulation of battery-powered flying machine is privacy. In Nevada, the Assembly Bill 239 restricts the use of unmanned aerial vehicles.
"It addresses a number of things, but among them," Morgan says. "It addresses what law enforcement can and cannot do with unmanned aerial vehicles, what public agencies can and cannot do, such as search and rescue, sheriffs."
For instance, the law prohibiting the drones from flying in certain airspace provides privacy protection to some. Also converting or equipping drones with weapons is considered felony. Furthermore, the U.S. Constitution's Fourth Amendment makes wrongful search and confiscation illegal, thus protecting a user's personal privacy. This also means that police officers cannot use the drones to gather proofs without a warrant especially if they are inside of places such as homes and offices where privacy is expected.
By definition, UAV is considered an aircraft therefore they are under FAA rules. According to Morgan, government agencies who want to utilize GPS-guided drones in their firefighting or search and rescue missions, a Certificate of Waiver or Authorization (COA) from the FAA is needed.
The point is, one cannot fly a UAV without FAA's permission, says Morgan.
Sgt. Dave Hunt, the supervisor of Placer County Sheriff's Office search and rescue team said that every year, many hikers and skier lost their way to and from Tahoe area. Sargent Hunt office has yet to utilize drone technology.
"There are still rules being applied at this point, and they [FAA] are still drawing them up," Hunt says. "It won't be awhile before we make that leap."
Tahoe Nordic Search and Rescue president, Chris McConnell, a fixed-wing aircraft pilot, noted that the present FAA perimeter limit makes it difficult for them to use drones for searching in some areas in Tahoe like the backcountry.
"That's a big one right now is the limitation to flying a drone, and it has to be under line of sight," McConnell says. "I always have to be able to see it."
McConnel explains that it's difficult to operate a drone for search and rescue in some instances without losing it.
As a matter of fact, there is a way to monitor a flying drone even if it's already out of your line of sight. If the drone is installed with 3G GPS drone tracker such as Trackimo, the search and rescue agents can still track the aircraft through a GPS tracker map in the smartphone or in desktop computers. However, laws on GPS-enabled drones is uncertain. Hence, it is not clear if the use of GPS guided drone can bypass the law.
Richard Kelley, a chief engineer at Nevada Advanced Autonomous Systems Innovation Center, or NAASIC, who also design and conduct tests to help solve problems with their technology, says,
"If we start to fly in areas with denser population, we have the state law to keep in mind, we also have FAA regulations, which are fairly specific about drones and how you can conduct a flight operation above or around people not involved in the activity," Kelley says. "We have to be mindful of those sorts of things."
One of Kelly's projects with NASA is a traffic management system for drone quadcopters. He said that working with the technology is very challenging as the industry is evolving always and rapidly. That is why laws on GPS-enabled drones are so crucial.
"New developments are being announced almost every day," Kelley explains. "Honestly, the way that I keep up with a lot of the technology is by following companies on Twitter, because that's the only medium that's moving fast enough to capture the pace of development."
The FAA is currently creating a special team that will evaluate several issues concerning the drone industry. One of the vital topics that they will be tackling is the UAV flight limit. They will deliberate whether they will extend the current limit, which is within visual line of sight. Another is the recently passed FAA Reauthorization Act of 2016, which covers several sectors like search and rescue, research, and commercial drone industry. Let's see what happens next, and whether these laws on GPS-enabled drones be effective.
Watch the video below
Let us help you. We'd be delighted to answer any tracking questions you have or discuss the options in more details.