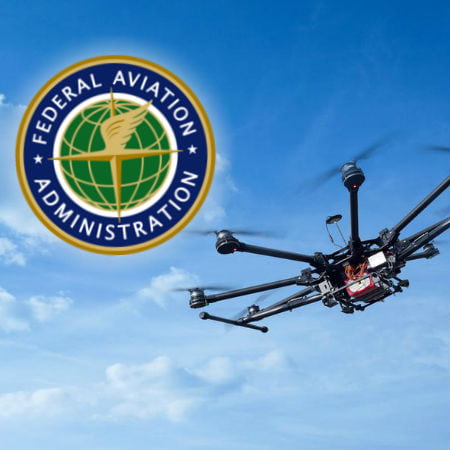 The Federal Aviation Administration (FAA) has said that it is launching an investigation amid growing concerns over human safety after a very young child sustained an injury in a drone crash.
A commercial drone done crashed in Pasadena, California, on September 12, resulting in a rubble that bruised an eleven-month-old child being strolled. The 24-year-old man drone user is said to have lost control of his DJI Inspire 1 due to connectivity issue, the police reported.
The child victim, who suffered a cut to the head, was successfully treated and was discharged thereafter from the hospital. The Pasadena Police Department, through Lt. Mike Ingram, said, "It could have been much worse." Well, here's a joyful heart thankful that it wasn't.
The FAA, officials on their part, released a statement saying that they have grown worried over the rising incidents of near misses and drone crash incidents owing in part to recklessness on the part of the users, especially as more Americans inch closer to the technology.
Drone Crash Injured Eleven-Month-Old Child
Scroll down for video
The Pasadena incident is the most disturbing in a long line of drone-related mishaps in recent memory.
Similarly, a 57-year-old man has been charged in LA for blocking a police officer after he flew a UAV near a police helicopter. The police said that the copter "had to make some movements to avoid" (the drone).
In the same vein, the University of Kentucky police charged a graduate student with endangering students' lives after he flew a drone that crashed inside the school's football pitch before a game, which was slated for September 5. A sky diver with the military parachuting into the pitch claimed he had to avoid the drone, which was within just 20 feet of his parachute.
In another situation similar to the one mentioned above, a high-school teacher in New York City identified as Daniel Verley was accused of endangerment after he crashed a drone at the United States Open tennis tournament, in a report carried by the Associate Press. The offender's attorney claimed that his client was innocent of the accusations leveled against him, citing that he was only attempting to take photos of a globe sculpture at the neighboring Flushing Meadows Park.
Earlier in July, the FAA launched an investigation alongside the police in Clinton, Connecticut, on incidents involving 18-year-old Austin Haughout after he posted a video of shots being fired from a UAV rigged with a handgun. The accused's father is said to have told a television station in the locality that his son created the UAV with a college professor as part of a project.
The FAA had investigated over twenty cases in total bordering on UAV-related issues. The Pasadena UAV user has yet to be charged, but the FAA is still investigating the incident. The agency cautioned that such conduct could attract fines between $1,000 and $25,000.
The FAA seemed to be greatly concerned about the dangers that could ensue should a drone interfere with an airplane or a 'copter. It's been said that pilots reported over 650 near-misses through August, which has gone up the 238 in all of 2014, the agency alleged.
A senator representing New York, Charles Schumer, has said that plans are in motion to sponsor a bill that would require UAV producers to include geo-fencing technology in order to keep drones from flying over sensitive areas like airports.
He continued, "It's just a matter of time before one gets sucked into a jet engine and tragedy follows." He said the technology could also be used to keep them from parades and sporting events.
Watch the video below