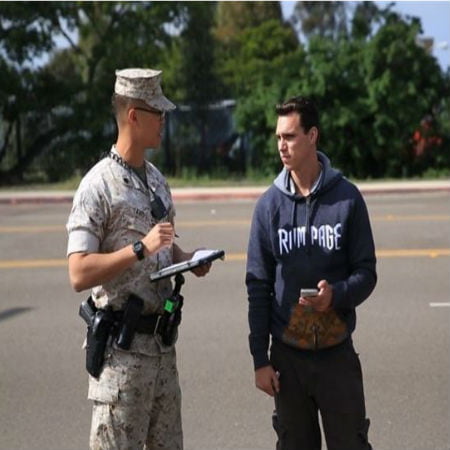 Law enforcement agencies are now using technology such as GPS tracking to hunt down lawbreakers—just like how arresting suspected shoplifters in Pasco County, Florida, was made easier because the police used a tracker to monitor the offenders' movements.
Three women suspected of shoplifting were apprehended by Pasco County Sheriff's Office. The said women who stole worth $1,500 of clothing from Saks Off Fifth at Tampa Premium Outlets were Toccara Marlesha, Ayanna Michelle Palacio, and Sharhonda LaShawn Pedroso.
The suspects were unaware that a GPS tracker was placed in one of the jeans they stole, leading to their arrest.
Scroll down for video
How GPS Tracking Helped Police in Arresting Suspected Shoplifters
With the help of GPS tracking system that the security at Saks Off Fifth were using to monitor the real-time movement of the suspects' car, the police officers were able to intercept the women at the corner between State Road 52 and US 41.
And using body cameras, the footage of the arrest was recorded.
"You and your friends are going to jail for felonies," one officer said as they approached the car.
The women were handcuffed, and the cop informed them that they were aware of the garbage bag full of stolen goods. They didn't know that from the time a CCTV camera was focused on them when they started putting stacks of jeans into a booster bag so it would not be detected by security sensors.
Unknown to them, an anti-theft GPS tracker was attached to one pair of jeans. And the moment they left the store, the device sent an alert and started transmitting their location. With the help of GPS tracker and the physical description of the women from the CCTV footage, the police easily found them.
GPS tracking devices like Trackimo have many applications, and arresting suspected shoplifters is just one of them. It could be used for child monitoring or installed on your car as an anti-theft device. Its geo-fencing feature allows you to set up virtual boundaries, and when the device enters or exits that virtual lane, it will send an alarm as you have seen in the video.
In this case, the GPS device helped the officers in arresting suspected shoplifters and recover stolen merchandise. Not only did they recover the jeans from Saks Off Fifth, they were also able to retrieve shirts, shorts, purses, and other items snatched from PacSun, Hollister, and other stores.
Watch the video below
Let us help you. We'd be delighted to answer any tracking questions you have or discuss the options in more details.