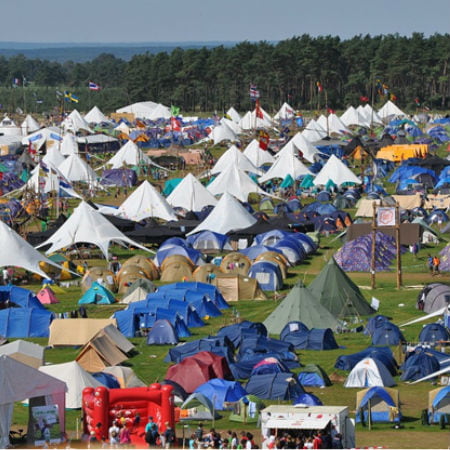 Attending their first summer camp is a step toward the right direction for every child as it gives them excitement and a sense of independence. Most parents notice a change in their children as they learn from the positive experience they have had during camp.
But of course, every adult has the right to worry about sending their children off on their own, and children, on the other hand, experience almost the same amount of anxiety. First of all, these feelings are normal, and like most problems, they can be addressed through proper preparation.
Tips to Help You Overcome Summer Camp Worries
Scroll down for video
To give a few tips when it comes to preparing for summer camp, here are the possible issues that both parents and children face and the helpful ways to address them:
1. Getting ready
One of summer camp worries of many children is they are not certain if they are ready for summer camp. The idea of being away from the comfort of home and their family can be especially daunting for children as young as 8 to 11 years old. As a parent, you have the responsibility of getting ready with your child.
To start off, you will need to know what your child's temperament is. Consider their very first day in school as an example, and work with what you get from there. Study how your child interacts with peers and strangers as well, and encourage them to find a balance between being cautious and being friendly.
You don't need to force them straight away if they do not want to leave just yet, but in order to develop independence, you can gradually introduce them to the idea of camp by having them volunteer at a day camp first.
2. Dreading the first day of camp
As mentioned, camp is like the first day of school. It is natural for kids to feel a sense of uncertainty especially since they will have to try to fit in all over again. This would include making friends at camp and having to be responsible on their own.
Parents should take note of this summer camp worries during preparation, and opt to be involved in every way possible. Simply help your children pack by preparing a checklist and noting what is necessary and what is not. Seeing your support will strengthen your child's confidence, and in the end, they'll want to experience camp more.
3. Meeting strangers and making friends
Not all children find it easy to adapt to a new environment, so finding friends is a common summer camp worries that many of them have before entering camp. You can help your kid address that concern by stressing out that camp is all about socializing and meeting new people.
Be precise and clear when it comes to helping a young child socialize. Helpful tips can be giving off a few guide questions that can pique the interest for anyone of that age group. Examples of which are basic questions like where they live, what school they go to, and what their interests are. Once they find that they have something in common, then it will be much easier to develop a friendship from there.
Parents should also know that counselors are around to assist the children and even organize bonding sessions between them. Additionally, kids can always volunteer in activities to really broaden their horizon and get to know their peers even more.
4. Homesickness
Homesickness at summer camps is experienced by children. But they are not the only ones who experience the feeling of homesickness. When you place an adult in an unfamiliar place, no matter how fun the idea is, they will always look forward to going home. In fact, homesickness may be a good thing since it notes how happy children are at the comfort of their own family.
It may be just a fleeting feeling, as in only extreme cases is a child advised to go home because of homesickness. As a parent, you can manage this summer camp worries by making sure you do not completely cut communication with them. This does not mean that you need to maintain contact at all times, a simple letter or phone call will do.
Resist the urge to pick them up when they voice out initial feelings of homesickness, you are not teaching them to be independent that way. Instead, you can gradually assess their progress over the time they are in camp.
5. "Can I call you whenever I want?"
Phone calls home depend on the camp.
"Find out the camp policies and talk with your kids about them before leaving for camp," says Bette Bussel, executive director, American Camp Association–New England. "Some camps allow incoming e-mails, while others don't; some camps allow calls to parents, but many do not."Tell your daughter that she'll be so busy at camp and having so much fun, that she might not even think about calling home. But she can write to your family every day if she wants to, and they can write to her. And encourage her to talk to her counselors if she needs something.
6. Emergencies and other things that go wrong at camp
Parents should be aware of the camp's rules and regulations as well as the proximity of the camp before sending their children there. This will help you prepare for the trip as well. Children often disregard camp rules because they can be easily distracted.
The best thing you can do at this point is to run this over with them, and don't hesitate to ask camp coordinators for assistance. When kids are knowledgeable about the camp rules, then the more disciplined and aware they become of the situation.
Parents can have the freedom to keep track of their child and ensure their safety with the help of a reliable GPS tracking device for kids like Trackimo, which can be conveniently carried by children in their backpacks especially during outdoor camp activities such as hiking. Parents, on their part, can keep track of their children through a convenient application that accurately reports the child's location in real time.
Summer camp is a perfect opportunity to teach young children the value of independence and responsibility, so make the experience fun and safe for them by properly addressing their common summer camp worries.
Watch the video below
Let us help you. We'd be delighted to answer any tracking questions you have or discuss the options in more details