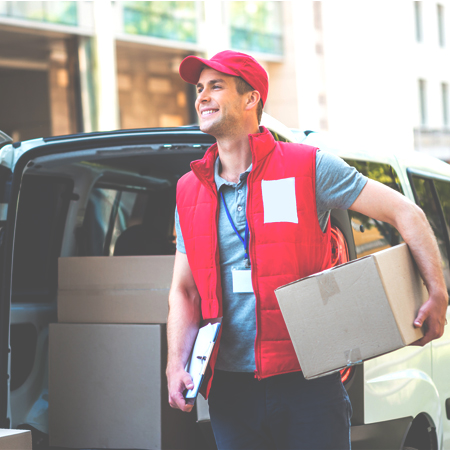 Christmas is fast approaching and GPS delivery trackers are in demand. How are the two related? Christmas is the time of the year when everybody is busy buying gifts for everyone. In last year's holiday season sale, about US$57 billion were spent on online shopping. Imagine how many gift items that could buy. And those gifts have to be delivered to its recipients somehow.
Delivery drivers have busy schedules, but during holiday season, their schedule is even more packed. Fleet managers need help to ensure that their drivers and vehicles are working efficiently and safe. Furthermore, drivers have to guarantee that the gifts arrive at a customer's doorstep on time and in good condition. In order to achieve that, they need GPS delivery trackers.
Scroll down for videos
Why Businesses Should Start Using GPS Delivery Trackers
A real-time GPS tracking device can be a huge help to both the fleet managers and the drivers. The GPS delivery trackers can guide the drivers to the right directions going to each customer's house. This means, drivers will no longer have to worry about getting lost. No time is wasted and more delivery jobs will be completed.
In addition, managers can use GPS fleet trackers for fleet monitoring. With it, they will be able to pinpoint each vehicle's location at any time. During peak seasons, delivery drivers have deadlines that are difficult to beat if the weather doesn't cooperate. For example, harsh storms can hamper the delivery operation. But with GPS delivery trackers, rough weather won't be much of a problem anymore. The interactive maps will allow the fleet managers to redirect their drivers to a much safer and easier route.
Safety and punctuality are the key points for a delivery business to succeed. This Christmas, a GPS fleet solution is just what you need for your business. It will keep your fleet safe while making sure that gifts are delivered on time. If you want to know more how GPS  technology can help you keep up with the high demand, just give us a call any time.
Watch the videos below
Let us help you. We'd be delighted to answer any tracking questions you have or discuss the options in more details.