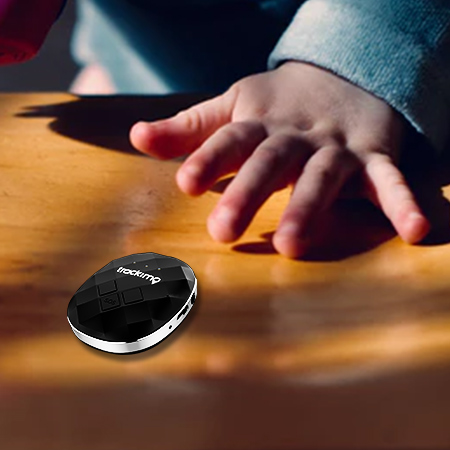 In response to the massive search and tragic death of Avonte Oquendo in New York City in 2014, Sen. Chuck Schumer (D-NY) proposed Avonte's Law—a legislation that would fund GPS tracking devices for children with autism. Four years later, the law has finally passed the House and Senate and has been signed by the president. This took one less worry away from parents of autistic children.
Experts estimate that 49 percent of autistic children attempt to wander from a safe environment. Liz Feld, president of Autism Speaks, says at least 60 autistic children have died since 2008 from wandering. Ninety percent of those are from drowning.
Scroll down for video
The law is now named Kevin & Avonte's Law, inspired by Avonte Oquendo, a 14-year old child with autism from New York who was found dead not far from East River bank after he wandered away from his school, and Kevin Curtis Willis, a 9-year-old special needs student who drowned in the Raccoon River in Iowa.
New York senator Charles E. Schumer sponsored the bill. Schumer contends that, had the boys been wearing trackers, they could very well be alive today. GPS trackers won't stop special needs children from strolling aimlessly, but it will definitely help in locating them immediately and prevent harm from befalling upon them. Once it's known that a child is missing, it's vital that the kid is found immediately. Usually, it takes several days to a week to find a missing person or a child. But for parents, even just a few minutes of knowing their child is missing feels like torture.
Avonte had a form of autism that made him unable to communicate. While many autistic children are late talkers, a significant minority of them remain nonverbal for the rest of their lives. Research through Penn State found that the reason for this is apraxia, an underlying—but in too many cases undiagnosed—severe speech disorder that often coexists with autism. Apraxia is found to be in as much as 64% of children with autism. 
Due to this comorbidity, many parents of autistic children have all the more have reasons to worry if their verbally challenged child wanders off. "It's probably the worst nightmare for anyone who has a child that has a communication impairment," Lisa Geng, founder of the Cherab Foundation and Pursuit of Research, shares in her blog. "To become separated or lost in a crowd knowing they have no way of telling anyone who they are. Imagine not being able to even say your first name. This is why I wrote about this in my book The Late Talker. You don't know how much you wish you had a GPS tracker on your child until you need it."
Now with GPS tracking for autistic kids, the location of a missing child can be determined within just a few minutes. Tracking devices for autistic children are convenient and easy to use. Children can wear it as a bracelet or wristband. It can also be attached to clothing, shoelaces, or belts.
Many parents of autistic kids are using the tracking devices, but these gadgets come with a steep price tag. Sen. Schumer said they are about $85, plus monthly fees. He didn't specify if families would receive the devices based on income, but just days after the proposal in 2014, the Department of Justice agreed to use existing grant funds for the devices. The Autism Wandering Awareness Alerts Response and Education (AWAARE) Collaboration, which is a resource for loved ones of wanderers, mentions that some tracking providers will offer grants for clients. Senator Schumer himself in a press conference also proposed that the government should supply $10 million for the program and that availing it is totally voluntary. Whether a special child should avail of the tracking devices for autistic children or not depends on the parent.
Kevin & Avonte's Law wouldn't be the first legislation to fund GPS tracking for at-risk groups. This legislation actually expands the Missing Alzheimer's Disease Patient Alert Program, which is already in place for Alzheimer's and dementia patients, to include children with developmental disabilities, renaming it the Missing Americans Alert Program.
How to Apply for Autism Tracking Devices
The Department of Justice announced that local police departments can access funds to pay for voluntary tracking devices for kids with autism. Funds are available to law enforcement agencies, not directly to families of individuals with autism. These agencies can request grant money to pay for tracking devices and to provide education and training related to the issue of wandering.
Police departments nationwide make the tracking devices available to autistic children using money available through the Justice Department's Byrne grant program, officials at the federal agency said. Byrne is an existing program that law enforcement agencies routinely tap to pay for everything from crime prevention programs to officer training and equipment like police radios and lights for emergency vehicles.
Potential applicants for this funding must work through their state administering agency (SAA) and/or local police department to determine if funding is available within existing resources. Police departments that obtain funding will be responsible for designing and implementing their local program. They will also determine how tracking devices will be distributed. Both states and local departments make funding decisions on a continual basis, and priorities will be based on the needs of the jurisdiction. For more information, visit this link.
If State Funding Is Not Available
In the absence of funding or administering agencies in your state, opt for GPS trackers that offer optimum tracking features at a low cost. Trackimo uses simple, reliable technology in a compact, powerful device without the need for expensive hardware costs or pricey contract fees. Trackimo is known to easily beat the competition with affordability.
Trackimo provides you with a free first-year service.
Continue using the product for only $5 a month.
There are absolutely no contractual obligations. No hidden costs or fees.
If you don't like the device within the first 30 days of use, Trackimo reimburses you the full price (minus a $25 restocking fee).
Here are the benefits and special features all packed into one tiny device:
You can monitor multiple devices remotely from a single view on your phone, PC, or tab.
Get alerts once device exceeds preset speed.
Get alerts once device leaving geofence you set.
Get alerts once device starts moving.
Enable SOS alerts once SOS button pressed to notify emergency contacts.
Get app, email, and/or SMS alerts.
Tracking your car live, with 1-minute updates.
Enjoy long battery life. Battery lasts up to 1 month in battery save mode.
This could be the smallest and lightest tracker, at only 1.4 ounce.
Manage and add up to 100 devices to one account.
Keep history for up to 5 years showing complete device path history.
You can set a link to share by email of website and embed the device's live path.
The tracker is water resistant as it comes with a silicon cover.
Here at Trackimo, your children's safety isn't expensive. It's priceless.
Watch the video below
Let us help you. We'd be delighted to answer any tracking questions you have or discuss the options in more details