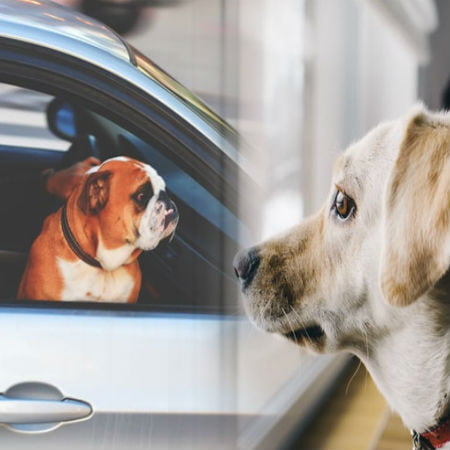 Are you going somewhere? To soak in the beach, or fly abroad? That's great! However, your pet may not be want to go. Some pet owners are used to being with their beloved pets in most of their travels, but it's not always ideal for your pet. You need to consider their health before you decide to travel with your pet and bring them along.
To Travel With Your Pet Or Not?
Scroll down for video
Options for pet owners
Bringing your pet with you in your travels may be irresistible, but you have to know that some animals are not fit for travel because of their temperament, physical disability, or illness.
You should be aware that travelling may not be as enjoyable for your pets as it is to you. Maybe you're thinking that your dog will be sad if you leave him when you go on vacation, but the truth is you are also going to leave him in your hotel room or inside a strange kennel. That will just make him more anxious than if you just leave him in his own house with a pet-sitter.
It's the same for cats. It's better if you just leave them at home with a pet-sitter because cats do not like new environments. Change in environment can cause the cats to be stressed which can lead to behavior problems.
Consult your veterinarian
If you want to travel with your pet, it is wise to consult your veterinarian before making any decision. If you're not certain whether your pet is fit for travel, consult your veterinarian. Some destinations require animals to undergo a veterinary checkup in advance so make sure your pet's vaccination is up to date.
Depending on the conclusion, the veterinarian may require your pet a sedative if they think your pet is good to travel. They may also suggest a test run to see the effects of the dosage. A reminder though, never give your pet any medicine that is not prescribe to you by a veterinarian.
If you bring your pets
If you think it would be better for your pet to go with you, the least you can do is to make sure you've got everything your pet needs so the animal is comfortable for the duration of your travel. Research any pet-related rules and requirements specified by the airlines, state, or country of destination, hotels , etc.
Make sure also that you bring with you your pet's health certificate and medical records especially the rabies vaccination of your pet. If possible, avoid putting your pet on a cargo hold of a plane. It is risky and traumatic for your beloved pet.
And most importantly, put a tag on your pet with your contact information on it or let them wear a GPS tracking device such as Trackimo in case you get separated. With its real-time tracking feature, you can easily recover your pet if it escapes.
If you leave them behind
In case you decide to not travel with your pet and that your pet should just stay behind, ask a friend or a relative to take care of your pet. Let it stay in its kennel. Hire only a pet-sitter if your pet is not aggressive and is not afraid of strangers.
Before you board your pet in its kennel, make sure that the small shelter is safe and has no harmful objects inside. If you decide to employ a pet-sitter, know the person well by interviewing and checking their references.
What to leave for the sitter
Whoever you chose to care for your pet while you are gone, do not forget to leave the animal's medical records as well as the veterinarian's contact number or yours in case your pet has medical or dietary problems. Let the person visit your place a few times before you leave to make your pet comfortable with the pet-sitter.
Watch the video below
Let us help you. We'd be delighted to answer any tracking questions you have or discuss the options in more details