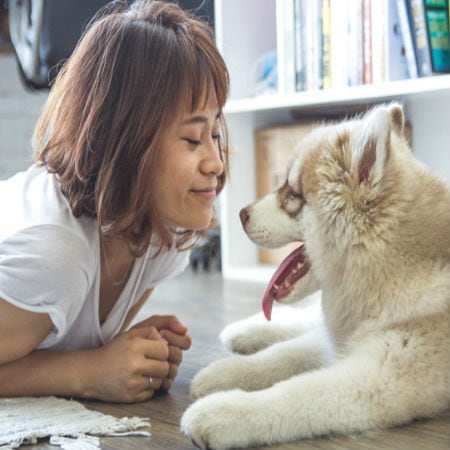 Taking your pet with you on a vacation can be difficult, and at most times, it is impossible to do. Because of that, finding a pet sitter to watch over your furry friend is essential. Finding an experienced caretaker seems like a more preferable option than leaving them in a boarding kennel.
Pet Sitting Background
Scroll down for the videos
The pet sitting industry has actually been around for a while. They give owners who are on a vacation another option. Many of these pet sitters are highly trained and certified with insurance protection and emergency support. In the United States alone, the pet sitting industry has made more than $50 billion.
If you are on a mission to find a pet sitter, know that they can either check in throughout the day or live in your home while you are away. So what exactly should you look for in a pet sitter? You will find some helpful tips in this article.
When finding a pet sitter, start with the following suggestions:
Check with your veterinarian for suggestions
The Humane Society of the United States have compiled a list of questions you can use when interviewing potential sitters
Browse through the National Association of Professional Pet Sitters to find a sitter within your neighborhood
Get proof of insurance coverage
Personally observe how they interact with your animals
Note: if you are planning to travel during the holiday period, you might want to consider finding a pet sitter earlier.
Things to consider before leaving for your trip:
Your itinerary—this includes time and date of departure and arrival so your sitter will know when they can contact you
A thorough background on all of your pets—including medical history, their allergies, list of medications, and how to use them. Make sure you do a practice session before leaving.
Location of food, toys, and leashes around the house—you may also place these stuff in one place. Include their litter scooper, garbage bags, fuse box, fire extinguisher, and miscellaneous cleaning supplies.
Extra set of house keys for the sitter—see to it that these keys open the exit and entrance doors. Rooms that store valuables must be locked at all times.
Your cell phone number, hotel information, and your room number
Attaching GPS tracking device like Trackimo on their collars—with Trackimo, owners can track their pet's whereabouts. They can also set up virtual fences and receive real-time alerts through text or e-mail if their pets cross the perimeter.
Remember to update your pet's microchip records
Leave emergency contact information—this can include family members, your veterinarian, and nearby animal hospitals
Introduce your sitter to your neighbors—see to it that they are familiar with the area as well
Do not forget to clean your house before leaving—this is important if you do not want your pet to find small objects in the floor that they might end up swallowing and choking on
Finding a pet sitter may cost more than boarding your animal in a kennel. But kennels can be quite stressful for pets, and you never really know if they are receiving enough care. So the bottom line is that pet sitters are worth the investment, especially knowing that your four-legged friend is in good hands.
Watch the videos below
Let us help you. We'd be delighted to answer any tracking questions you have or discuss the options in more details