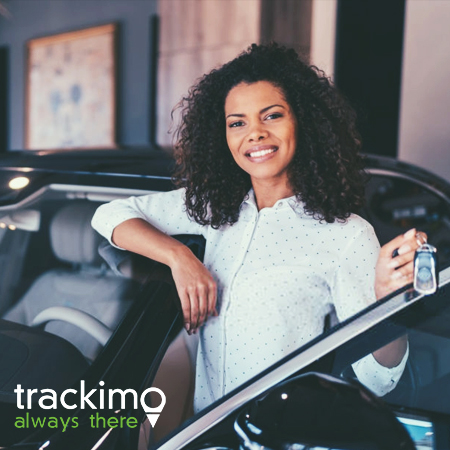 Do you own a rental company that lends equipment or vehicles? Do you find that many times the equipment walks and the person who rented it gave you false information? Or have you experienced rental abuse or, worse, theft? If you said yes to these questions, then you will want to keep on reading.
If you own a rental company that rents out equipment or vehicles on a daily basis, GPS tracking systems can be a major lifesaver. Even if you require a copy of the customer's driver's license or payment via credit card, you can never be sure if the information you just received is absolutely true or whether your equipment gets returned in good condition, if at all. This means that a potential thief can walk into your store, rent a large piece or group of equipment, and walk away, never to be seen again. You have just lost some of hundreds of thousands of dollars worth of assets. If this occurs once or twice a month, your company can go down the tubes.
An All-in-One Tracking Solution for Your Rental Company
If your rental company offers a variety of equipment and vehicles for rent (from construction to vans, trucks, and cars), a GPS tracking system should definitely be put into place. GPS tracking is necessary to secure rental company assets, even for larger equipment.
Scroll down for the videos
Many people may take advantage of your rental company by keeping your rentals longer then they should or by not returning them. Glen Sider, operations manager at the National Equipment Register (NER), relayed the usual narrative about a reported equipment theft incident. On a Sunday morning, a foreman happened to pass by one of his construction sites and noticed men loading a machine onto a flatbed trailer. The foreman reasoned out with the two men and found out they were just employees from the leasing company. He maintained he hadn't called for a routine maintenance, yet the two men handed paperwork printed on the leasing company's letterhead, confirming all particulars of the said request. The documents looked real, so he let the men continue—only to find out the equipment was nowhere to be found the next morning, the day they promised to return it.
Earlier this year, 16 people were arrested for stealing 100 Car2Go cars. "We were alerted by a car rental company that some of their vehicles may have been rented by deceptive or fraudulent means through a mobile app. Due to the information provided by the company, numerous vehicles have been recovered and persons of interest are being questioned," a police spokesperson told The Verge. "We are working with the company to determine whether there are any other vehicles whose locations cannot be accounted for. At this time, the recoveries appear to be isolated to the West Side. The investigation is ongoing."
Had the equipment and cars being taken been equipped with a GPS tracking device, the thefts could have been prevented. With a GPS tracking device in place, your rental company can now locate any asset in a matter of seconds!
To keep up with the growing demands of equipment theft protection, many companies have developed GPS tracking devices. Integrating GPS to ensure equipment safety has significantly become a trend over the years as it economizes rental company operations. By installing GPS tracking devices on expensive rental company vehicles or equipment, you will be able to know exactly where they are at all times. This means if they are not returned on time, you can actually go and get them because you know where they are. Once located, many GPS tracking systems will also allow you to disable the vehicle until you get there to reclaim it. Think about the amount of revenue that you can save by knowing exactly where your vehicles are at all times.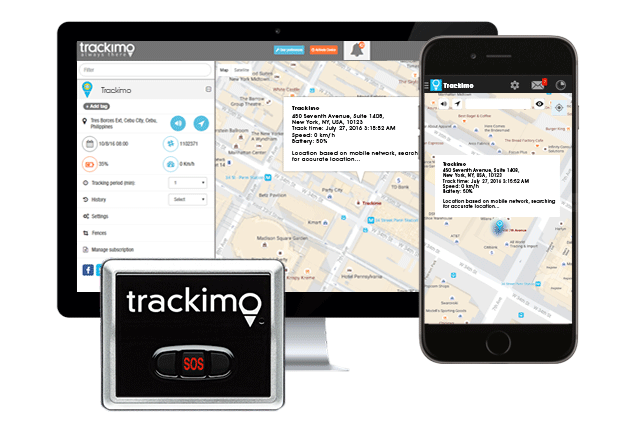 Real-time worldwide tracking
When an equipment is in transit, there's a possibility that the transporting vehicle will enter a gray area where there is very limited cellular service. In this case, it will be very difficult to communicate with the renters. Situations like this are the perfect opportunity for renters to take advantage of your asset. But with GPS tracking devices like Trackimo, location tracking remains convenient and accessible anytime, anywhere, as long as GSM cellular reception exists, ensuring that the equipment or vehicles never go off the radar. Trackimo packs a powerful hybrid of GPS, GSM, Wi-Fi, and Bluetooth tracking technology to accurately locate your assets worldwide in real time, whether they are indoors or outdoors.
Geofencing
The purposes GPS tracking systems serve are not limited to tracking and monitoring. Most devices also come with an alert system. On a programmed software or mobile application, construction owners can set no-go areas (geofences), so when a bulldozer, loader, or any equipment approaches or exits the area, it will trigger an alert. This is a preventive measure for construction equipment theft. To ensure you are getting the most out of tracking, get yourself a device that will issue instant alerts if the device exits a safe zone, moves beyond schedule, changes location, or breaches speed limits.
Multiple device tracking
Since you're tracking multiple vehicles and equipment at the same time, you can add and manage several all the tracking devices you're using on a single view on your desktop, tab, or phone. This makes it perfect for any rental company manager to monitor all the assets being rented at the same time.
Equipment usage monitoring
Another big plus to using a GPS tracking system is that many have the capability to monitor equipment usage as well. Common forms of rental car abuse include speeding, too much engine revving, frequent hard braking, excessive swerving, driving in off-road zones, etc. Such driving behaviors are what car rental companies worry the most. Ill-treated rental cars may need a frequent change of brakes, tires, and other parts replacement. In other words, it shortens the lifespan of their vehicles and will result in unnecessary expenses on repairs and maintenance not to mention its effect on insurance cost.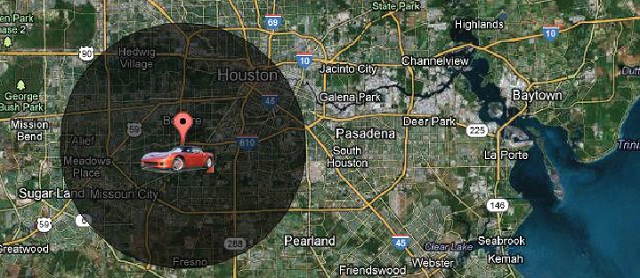 With a GPS tracking system, you can set your system to tell you when the equipment or vehicle is on and in use, as well as when it was turned off. You will also be able to get a complete print out as proof of usage. This means that if your customer says that they did not use it and they really did, you can prove it.
Whole day tracking
More than anything, GPS tracking devices can work 24 hours a day, 7 days a week. You can have a GPS tracker hardwired into your rental vehicles so the device gets power from the vehicle's own electrical system. This means there is no need to recharge it when batteries run low. This only requires a quick, simple installation. If you are one of those people who are not comfortable with basic automotive work, you could have the GPS tracker installed and hardwired by professionals, but you can do it yourself if you have the skills.
Before GPS trackers, monitoring rental equipment has never been as easy as a simple press of a button. By attaching one tracker to each construction tool, business owners are made aware of the equipment's real-time location and condition. Anyone who has access to the tracker and the data it gathers will know the subject's whereabouts even when they're far from the workplace. Bosses will know if the equipment aren't where they should be and can call construction managers to inquire about it.
Safety
The SOS button in a GPS tracker is a highly important feature to watch out for in choosing GPS trackers as it could save your renters' lives. Tell them to simply press and hold this button for five seconds when in an emergency to alert the authorities or selected staff members of their current location, including directions. This particular feature has been proven helpful in emergency situations. This immensely increases customer feedback.
Predictive maintenance
In order to keep your rental company assets in top shape, routine maintenance is necessary. Instead of manually monitoring them, which is a tedious task by the way, let GPS tracking do it for you. No more paper files on vehicle mileage to know when to visit the shop for oil change and other regular vehicle maintenance. Most sophisticated GPS tracking systems for fleet vehicles have maintenance alerts that automatically calculate the vehicle's mileage to let you know when it's time for routine maintenance. This is especially crucial when it comes to preventing rental vehicles from breaking down in the middle of rental usage.
Conclusion
If you own a rental company, then you really will want to consider investing in a GPS system. A GPS tracking system allows you to know exactly where your equipment is at all times. It will save your rental company thousands of dollars in lost equipment replacement costs. It also has the potential to increase your revenue by getting paid for equipment usage that you would normally miss. Give yourself and your business peace of mind. Protect your rental assets now. Get a GPS tracker before it's too late.
Watch the videos below
Let us help you. We'd be delighted to answer any tracking questions you have or discuss the options in more details