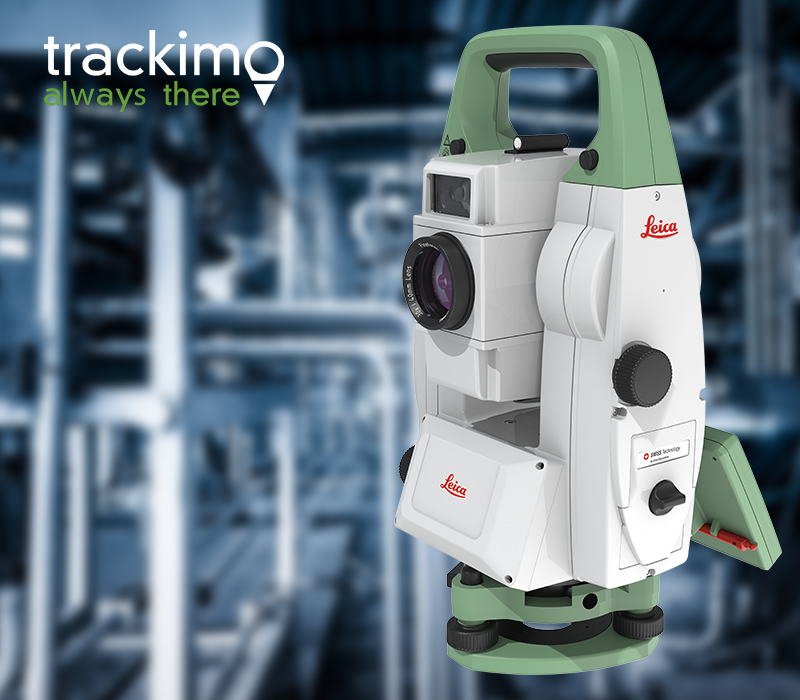 On August 1, 2019, the Greater Manchester Police received a report from a site engineer at PLP Construction that his Leica TS16 total station from M&P Survey Equipment Ltd. had been stolen from his vehicle. Luckily, the total station was equipped with LOC8, an asset tracking platform launched by Leica in partnership with Trackimo. 
Since the total station was equipped with the LOC8 technology and was, therefore, tracked continuously throughout the incident, the hire desk, once notified, was able to locate the total station at a residential address in Lancashire. Within ten minutes, the local authorities were on scene to retrieve the instrument, returning it safely to the site engineer.
Leica Geosystems' LOC8 Successfully Tracks Down Surveying Instrument
"'We have recently been the victim of theft of surveying equipment from one of our vehicles at 5:30 p.m. on a Friday evening. M&P Survey Equipment was informed, and we received assistance immediately even at this time on a Friday by supplying us with live location information throughout the following few hours," said John Dunne, contracts manager at PLP Construction. "We recovered the equipment just after 8:00 p.m. with assistance from the police. We are very impressed with the accuracy of the tracking locator and the assistance that we received from the crew at M&P Survey Equipment."
Equipment like the Leica total stations have been frequently pilfered in the United Kingdom, leaving businesses with unnecessary insurance premiums and stolen valuable assets. Because of this, Leica Geosystems sought to innovate and apply state-of-the-art technology to ultimately reduce instances of theft and eventually decrease the market for stolen assets. In order to do this, their first step to achieving this goal is to make Leica Geosystems equipment difficult to steal.
Scroll down for the video
The LOC8 device can be fitted to a Leica total station and provide security features such as geofencing, remote locking, GPS/WiFi travel history, and motion alarms. Although it is easily installed, it's quite easy to remove. If a thief attempts to remove the LOC8 module from a stolen instrument, it will automatically shut down and can only be reactivated by an approved Leica supplier.
"Theft of surveying equipment has increased significantly causing everyone in the industry to take action and provide better, safer working practices and environments," said Mark Francis, Leica Geosystems geomatics market segment manager for the UK and Ireland. "Innovations such as LOC8 enable Leica Geosystems to stand up against theft and change the perception that our equipment is a soft target, whilst increasing the likelihood of the police knocking on the perpetrator's door."
Based in Switzerland, Leica Geosystems creates complete solutions for professionals across the planet. Known for premium products and innovative solution development, the professionals in a diverse mix of industries trust Leica Geosystems for all their geospatial needs. With precise and accurate instruments, sophisticated software, and trusted services, Leica Geosystems delivers value every day to those shaping the future of our world.
On the other hand, Trackimo is a world leader in GPS tracking technology. Utilizing Trackimo's platform, Trackimo's GPS trackers are currently sold in partnership with Vodafone, other world-leading cellular providers, and high-end world-leading field equipment manufacturers.
Watch the video below
Let us help you. We'd be delighted to answer any tracking questions you have or discuss the options in more details