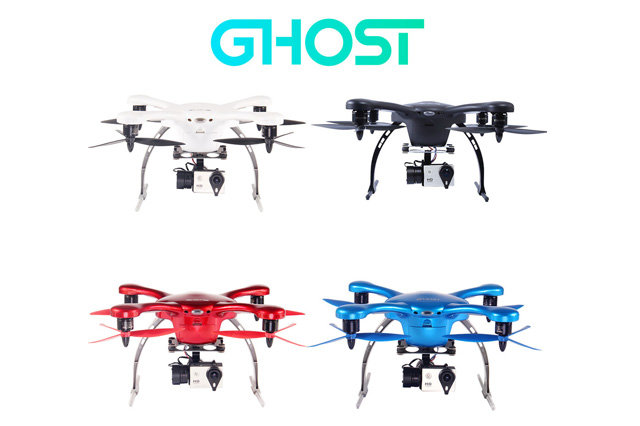 Follow-me drones are ideal for individuals who want to capture their every action when doing adventure sports like snowboarding, skiing, cycling, or surfing. Thanks to the Follow Me feature, the drone can tail you every where you go. Definitely the coolest thing to have when going on an adventure.
If you're planing to obtain one and are on a quest of finding the best follow-me drones available, unfortunately we can't answer you because the market is so saturated of drones that it's so difficult to pick just one. What we're going to do is give you a list of what we think are the ten excellent drones with Follow Me feature and you decide which one will best fit your needs.
Scroll down for videos
10) DJI Phantom 3 Standard Drone
Best feature: the 2.7K HD and 12 MP camera that takes great photos and videos.
Other key features:
Provides live footage from the drone as far as half a mile and viewable on cellphone or tablet using free DJI Go app
Intelligent battery can give flight time of up to 25 minutes
Its GPS capability allows you to focus on taking great shots while the drone hovers above your preset area
Availability of various advanced camera perspective with Follow Me, Point of Interest, and Waypoints mode through an app
Various accessories included in the package: 1 battery and charger, 2 full sets of propellers, radio controller, and an 8GB micro SD card
9) Skyreo FX1 Drone
Best feature: portable, can be compressed down to 9.84 x 7.87 x 3.93 inch
Other key features:
Follow Me—this function gives you freedom of movement without worrying about your desired angles of images as the drone is already pre-programmed by you to capture all your activity
Auto Takeoff—this function will prompt your quadcopter to turn on its power and fly to a pre-defined height. It will hover above you until you send your next command.
Failsafe—in case your drone runs out of battery or loses its GPS connection with the controller, it will automatically return to its launch point and land safely
Auto-return Home—using GPS, the quadcopter can return to its take-off location with just a press of a button
8) Muzeli Foldable Aerial Quadcopter Drone

Best feature: 
controllable using a smartwatch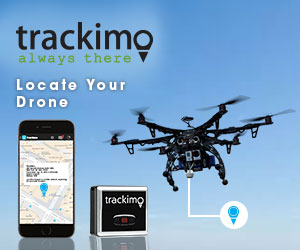 Other key features:
Foldable up to 25*20*6 cm(9.8*7.9*2.4 inch)

Lightweight, only 1.1 kg
Great for any sporting event with flight speed up to 10 m/s
With built-in GPS and compass altimeter technology
Low voltage required
Easy to fly and has a Return Home feature (one press of a button)
Have 5 different smart modes for various scenes: Automatic Follow Me mode, Circle Shooting mode, Hover Shooting mode, One Key Take Off mode, Pan-Shot mode
7) Ghost Drone (iOS)
Best feature: its long distance reach and the devoted phone app
Other key features:
It's easy to fly, user friendly, and is best for first-time users.
Four launch modes available: Waypoint mode, Follow Me mode, Hover mode, and Return to Launch mode
Just the small G-Box plus Android or iOS smartphones connected to a mobile network or Wi-Fi are needed for the Ghost to function
A single charge allows the drone to stay on air up to 30 minutes at half-a-mile distance range
Highly weather resistant and stable
Can be upgraded to carry a 3-axis gimbal and landing gear accessory kit
6) 3DR Solo Drone
Best feature: smart drone, powered by dual computer
Other key features:
Well designed and feels good device
Simple to operate, ideal for newbies
Short battery charging time of approximately 1.5 hours
Smart computer system allows adjustment of angle, distance, and perspective options while the Solo is flying
Can start, pause, or stop recording midair
Availability of HQ HDMI port in the controller to allow connection to any screen from the Solo
5) Yuneec Typhoon G Drone
Best feature: its ability to capture and transmit real-time footage
Other key features:
The Watch Me (camera focus on the pilot whatever he's doing with the drone) and Follow Me (the drone stays at a specific distance from you wherever you go) modes

Aerial video with a GoPro HERO

3-Axis gimbal stabilizes camera

Comes with ST10+ ground station/transmitter

Smooth and stable aerial shots
User-friendly
4) XIRO Xplorer Drone
Best feature: the 3 modes of control settings: for beginners, amateurs, and professional pilots
Other key features:
Very easy to set up, factory pre-tuned
Ready to fly from the box—just charge the battery, connect the propellers, install your GoPro cam, and press the start button in the remote  controller
A single charge of LiPo battery can provide a maximum flight time of 25 minutes
Has Follow Me and Circle Around Me functions that give amazing selfie shots
Return Home capability that automatically activates if the drone loses its connectivity
Has 3 axis gimbals that give camera stability for a smooth photo and video capture in the air
Compatible with GoPro HERO 3 and 4 (but GoPro device is not included)
Real-time video footage and flight status are also available
Has Vibration Alert warning that tells pilot if the drone is already low on battery
3) Cheerson CX-22 Professional Drone

Best feature: 
it uses 2212KV motor, the same with what the DJI Phantom is using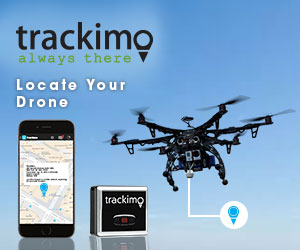 Other Key Features:
Dual GPS systems—this feature significantly improves the positioning accuracy

Follow Me—this feature means stable flight, easy-to-manipulate controller

The presence of telemetry and default mission planner

HD FPV equipment 1080p camera—a high-definition sports camera

High-capacity battery, which means longer flight time
Sturdy frame and sleek body
5.8Ghz transmitter with extended flight area and LCD screen for flight parameters display
Open source flight controller (FC)
2) Yuneec Q500+ Typhoon Drone
Best feature: the extra batteries
Other key features:
The Yuneec Q500+ Typhoon Quadcopter is ready to fly straight from the box

Aside from the extra batteries, it also comes with another set of propellers, an aluminum protective case, and CGO SteadyGrip handheld gimbal (limited offer only)—all without extra charge

The 16MP full HD 1080p 60FPS camera with redeveloped lens that can produce lower image distortion
Has a Follow Me function that lets the drone to automatically hover over the pilot, adapting its position to the transmitter
The real-time footage that your Q500+ is taking can be shown on the  5.5″ touchsreen of the ST10+ Personal Ground Station (transmitter). This provides a perfect view of what the camera is looking to frame the shots.
Can stay in the sky for up to 25 minutes using its intelligent battery (5,200-mAh)
1) AirDog Auto-Follow Drone for Adventure Sports
Best feature: particularly developed for action sports. It received the Best Drone Award at CES 2015
Other key features
The Airdog's pre-planed flight programs allow the drone to follow the pilot and film automatically without you directing it
Foldable to easily fit in your backpack
Can capture your every action! Just focus on improving your performance and your drone will handle the rest.
Best Drone Awardee at CES 2015
Watch the videos below