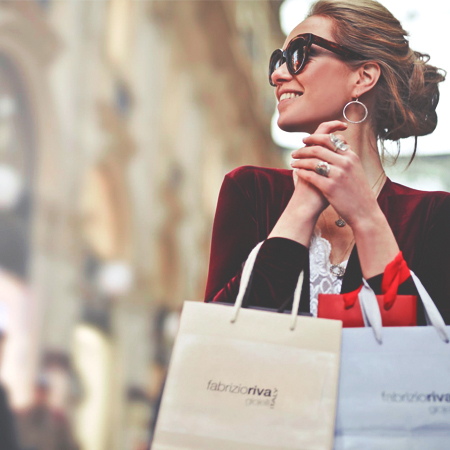 If you're a frugal American shopper, chances are you know about Black Friday, the United States' annual shopping holiday that comes the day after Thanksgiving Day. This holiday signals the start of the Christmas shopping season, and it is the day when many commercial stores and establishments, both the brick-and-mortar and online kinds, offer promos and sales to their target customers. Black Friday sales start very early; many stores start their promos at midnight, and there are even some that start as early as Thanksgiving Day. For consumers, it is the best time of the year to take advantage of deals on coveted bargains for products like appliances, electronics, and apparel. 
Before the emergence of e-commerce, the Black Friday holiday meant having to brave heavy traffic, wade through stuffy crowds, and deal with short tempers of fellow shoppers and even your own. People would often stand in line for several hours, sometimes starting at dawn, so they would be the first to grab hold of in-demand items and "doorbuster" sales before the stores run out of supplies. 
At present, the Black Friday shopping experience is a multi-platform one. While some shoppers still line up in the early hours of the morning outside brick-and-mortar stores, the volume of shoppers now gets widely dispersed thanks to promos like extended "Black Friday weeks" and Thanksgiving sales. In addition, many retailers opt to supplement their in-person sales with online promos. Thanks to these strategies, Black Friday sales are no longer as hectic or crowded as before. 
We've compiled a comprehensive list of tips that can help you have the best Black Friday shopping experience, whether you intend to do your shopping in-store or online or both.
Preparing for Black Friday
Before Black Friday comes around, you'll want to work on these tips so as to ensure a smooth, hassle-free shopping experience. 
Set a specific budget and stick to it. According to statistics from the National Retail Federation, the average consumer spent approximately $313 on Black Friday in 2018. That figure was down from the previous year, but it's still a considerable sun. To put that figure into perspective, consider this information from the Bureau of Labor Statistics: the average American worker earns about $919 each week. 
Black Friday is when it's perfectly okay to be well below the average. If you show restraint in those end-of-the-year sales, your bank account will surely thank you for it. Before you set forth to the stores on Black Friday, you need to set a budget that you will adhere to on the day itself. Make a list of all the items that you're intending to buy as well as all the gifts that you'll be buying for all the people in your life. Take care that you do not exceed your budget limit. The best way to avoid maxing out your credit card on Black Friday is to make a budget and to stick to it. 
Going on a Black Friday shopping spree is much going on a trip: you'll need to set an efficient itinerary to save on gas and time. If you're thinking about going to chain retailers, find out where the nearest branch is in relation to your point of origin, your house. You don't need to travel all the way across town if there's another branch just a mile away from your home. Take advantage of superstores that have a variety of departments and that offer low prices across the board. Doing so will ensure that you won't have to travel to different stores just to match prices and find the best deals. When planning your itinerary, you also need to budget some time for each stop—how much time you'll spend at each stop and how long the travel time between each one, factoring in the distance and estimated traffic.
Take advantage of coupons that will help you save more and get more discounts. Thanks to mobile technology, you don't need to cut out printed coupons from newspapers or magazines anymore. Nowadays, there are apps you can download on your smartphone that offers a vast selection of coupons from hundreds of retailers. Such apps come in handy, especially when you're planning to visit numerous stores. There are even specific apps that cater exclusively to the Black Friday holiday.
Shopping on the Day Itself
Use credit cards that offer rewards for purchases. While you can use such cards at anytime of the year, it gives you even more benefits when used during Black Friday, when you are bound to make huge purchases. This is also the best time to buy discounted gift cards to give away to friends and relatives who are a bit harder to give gifts to.
Go with other people and divide tasks accordingly. Doing so makes shopping more fun and manageable, and you can finish your shopping faster, leaving the rest of the day free for other important tasks. For instance, while you go off to the electronics department, your partner can go to the apparel section, while another member of your family can proceed to the cosmetics and sporting goods section. This way, you'll be able to save time and avoid duplicating stuff.
Consider getting a headstart a day before. There are some retailers that open their Black Friday experience to their shoppers as early as Thanksgiving Day. If you're willing to go right after your Thanksgiving dinner and you're not feeling too bloated from eating all that turkey, then you can head on to these stores and get a headstart on your shopping. This helps you buy a lot of stuff ahead of the crowds that will certainly come when the clock strikes midnight.
Dress up for the occasion with comfort in mind. This isn't the time to be sashaying around in a dress and high heels. You'll be in the midst of crowds and you'll be doing a lot of walking, so it's best to choose an outfit and a pair of shoes that you are comfortable to ensure a convenient shopping experience. Also, keep in mind that Black Friday comes around in November, so this is the time of year when the weather gets chilly. So make sure you dress up in layers and a warm coat.
Don't fight it out with other shoppers just so you can get the best bargains. In short, avoid situations that are potentially unsafe for you or your companion. From the traffic and the crowds to the long lines and limited inventory, there are lots of factors that come around during Black Friday that just become triggers for arguments, altercations, and even outright physical fights. For your peace of mind and for your safety, you don't need to engage in any of these fights. For instance, you don't need to be the first to rush into the store especially if there's a huge crowd outside the store. If many other shoppers get the same idea, the situation may very well turn into a stampede, which can you and other shoppers serious injury.
Also, always keep your valuables close to you. While most Black Friday shoppers are honest, you can never be too careful. It's a good idea to invest in a GPS tracker that you can attach to your bag or your precious belongings just in case you lose it or someone with criminal intentions steals it from you. A tracking device enables you to track the exact location of your belongings in real time, thus helping you recover them more quickly and efficiently. Trackimo is the leading provider of tracking devices in the United States, and its trackers have a wide array of features that allow it to be versatile and fit for use in many situations, such as when tracking objects, vehicles, and even people.
6 Enjoy the experience, no matter how hectic or busy it gets. Don't push yourself too hard in trying to get the best bargains and go easy on yourself if you don't always get a good deal all the time. You can't expect to always come out winning all the time. After all, what good is getting hold of a bargain if you end up stressed, frustrated, angry, or even injured because of the experience?
Shopping Online
If you want to avoid the crowds by shopping online, that's a good idea too, provided that you follow these tips.
Avoid websites that look sketchy or suspicious. There are two things you should look for when you visit an e-commerce site: Verisign protection and SSL encryption. These two factors ensure protection for you as the consumer.
Take advantage of a price comparison tool that will help you find the best prices online. However, you should check with the retailers themselves to ensure that the prices stated on the price comparisons sites or apps you use are accurate and up to date.
Shop using private mode or disable your browser's cookies for added security when purchasing things online. Doing so helps keep you keep your privacy and your personal information safe. But it doesn't only help you avoid detection; it can also help you grab better deals. 
Watch the video below
Let us help you. We'd be delighted to answer any tracking questions you have or discuss the options in more details