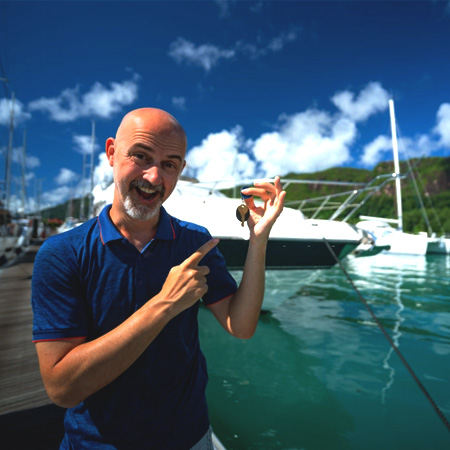 So now you've decided to buy a boat. If you've certainly got the funds and you think you can take the responsibility, then by all means, you should go ahead. A boat is a good investment, especially if you're the type who often goes sailing. But you shouldn't go into it without making some considerations. As they often say, an informed buyer is a wise one. If you buy the right boat, you will have made an investment that will last for years.
Considerations When Buying a Boat
1. Should you buy a pre-owned one?
This is the first decision you will have to make: whether you'll buy a new or a pre-owned boat. If you have the funds or you're in a financial situation wherein money isn't really a problem, then you're better off buying a new one. This is because new boats have a warranty, which will serve you well if there will any malfunctions later on and you'll need to get some repairs done.
Scroll down for the videos
However, if you're looking for a more economical choice, then a pre-owned is a better decision. With new boats, you will have to experience depreciation, which will be at its highest during its first season of use. With pre-owned boats, you won't have to deal with such an issue since they will have already experienced depreciation beforehand. You will be able to save a lot of money.
2. What should be its size?
When you're thinking about the size of the boat you'll get, there are a lot of factors you'll need to consider. For one, where will be operating our boat? The location matters because if you intend to sail it on rivers and lakes, you will be needing a daytime boat with just the basic amenities. Something between 18 and 40 feet will be suitable. But if you intend to sail on the ocean, then you will need something a lot bigger that offers more advanced amenities.
You should also think about the number of passengers you're intending to carry. Will be you be taking your family and friends with you? Or are you just looking for a place where you can be by yourself and enjoy the quiet solitude for a few hours?
3. Will you choose a sailboat or a motor-powered one?
This choice comes down to personal preference and the type of activities you're planning to use the boat for. If you just intend to do some gentle cruising or quiet fishing, then a sailboat will do. However, if you plan to do more active tasks such as water racing activities, then you will need something with an engine, whether it's an inboard or an outboard.
4. What will you be using it for?
Another factor that will help you decide on the kind of boat you'll choose is your purpose in buying it. Will you be taking your family on it, or are you also hoping to use it for your business and social contacts? Do you want too do water sports with it, or are you looking for something that's multifunctional? The answers to these questions will help you decide.
5. How often will you be using it?
How often you'll be using it is another factor you should take into account. For instance, if you can only afford to sail it occasionally, then you might be better off renting a boat for the meantime. If you're retired or you have lots of time on your hands, then buying a boat will definitely be a good investment for you.
6. What about financing?
If you're not exactly a millionaire but you badly want or need a boat, then you can opt to get financing instead for your boat, which usually lasts from around 10 to 20 years. Marine lenders will also have certain requirements. For instance, they will inquire about the age and value of the boat. Also, they will oblige to pay up to 20 percent of the price as a deposit. When choosing this option, you will need to carefully consider whether you can sustain the loan on a long-term basis.
7. What about insurance?
Just like how it is with buying any kind of expensive property, you will need to get insurance. Your best option would be to find an agent who specializes in boat insurance. Someone who works in this field would be better able to provide you with better rates and policies. The size of your boat, its price, and its age will also influence your premiums and coverage. If you decide to buy a pre-owned boat, you can still get insurance, but you will need to undertake a survey that will show the boat's condition.
8. What about the legal ramifications?
Before you can operate a boat, you will need to get a certification first. To get such certification, you will need to pass a boating safety course that has been set and approved by the government. Also, you should make sure that your boat meets all the small vessel regulations of your country. If you are buying a pre-owned vessel, you will need to transfer its license under your name.
9. Storage
Another one of your important considerations is where you'll be storing it during the times when it's not in use, especially during winter. Some people opt to put their boat on a trailer, while others choose to dock it at a marina. You will also need to factor in the size of your boat. The larger the boat, the more people you'll need to move it.
10. Budget
Finally, the budget should also be a factor. After you've bought the boat, your expenses will not end there. You will also spend for fuel, maintenance, dry docking and moorage fees, cleaning services, boat insurance, and winter storage. All these particular expenses will need to be taken into factor too.
Protecting Your Investment with GPS Device for Tracking Boats
No one easily gets the boat of their dreams, but if you did, you're lucky! For many people, it means months of saving up, which is why they make sure to keep it in good condition, store it in a conducive space, and prevent it from ever missing. But one thing is not in their control: losing their most-priced boats to thieves. This article will help you in finding the best GPS device for tracking boats.
Boats carted on ready-to-tow platforms are an easy steal and they make a lucrative fortune once sold in the black market. While this may be inevitable, lost or stolen boats are retrievable if a GPS device for tracking boats.
What do you chose among a plethora of options? Here's an answer.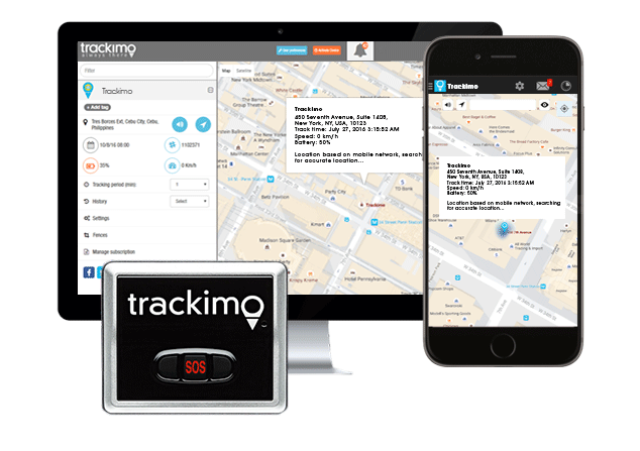 Trackimo® 3G GPS Tracker: The Best GPS Device for Tracking Boats
Everyone wants their personal belongings to be safe and secure. One of the solutions is to equip each one with a tracker. This way, you can keep track of it and find it in case it goes missing. But the choice of getting the best GPS device for tracking boats can be hard since there are a lot monitoring devices that claim to be the most ideal than Trackimo's boat trackers.
Here's all you need to know about Trackimo® GPS tracker.
What are the features?
Geofence — you can set up no-go areas for your boat once you attached a tracker to it. If the boat goes outside the area you prescribed, you will instantly receive a message, allowing you to respond quickly.
SOS alert — people who can find your boat can press the SOS button on the device. Once triggered, the device will send a notification via email or text message.
Real-time monitoring — the device allows you to monitor your boat in real time, whenever and wherever. On the dedicated app, you will see the device path that's updated every 1 minute.
Long-battery life — Trackimo GPS device for tracking boats is equipped with a power-saving battery. This means that the device can work straight up to 30 days without charging it.
Dedicated app — it also has a standalone app, where you can customize the device's alerts, geofences, and history. You can also track the device's battery percentage from the app.
History — keeping another information you can track from app is the movement history of the device. It can store up to 5 years of path history.
3G capability — the 3G connectivity of Trackimo lets you track the device wherever it may be. It's 3G-capable, hence it practically works anywhere, even in areas with low signal.
What's inside the box?
1 Trackimo® 3G GPS Device
1 Charger
1 Battery
1 Worldwide SIM card
1 Micro-USB charging cable
2 Battery door
Silicon case
Magnetic attachment
Velcro attachment
Lanyard
How much does it cost?
The Trackimo® kit costs $238.95, which includes the device, marine kit, and a SIM card with 1 year worldwide cell service. Its price is relatively cheaper than its competitor, but it offers the best set of features.
How can you purchase one?
The device, along with the kit, is available on Trackimo's website. You can have it shipped to your home in the United States for free. If you are not satisfied with your purchase, you can also request to exchange or return the item/s.
Watch the videos below
Let us help you. We'd be delighted to answer any tracking questions you have or discuss the options in more details