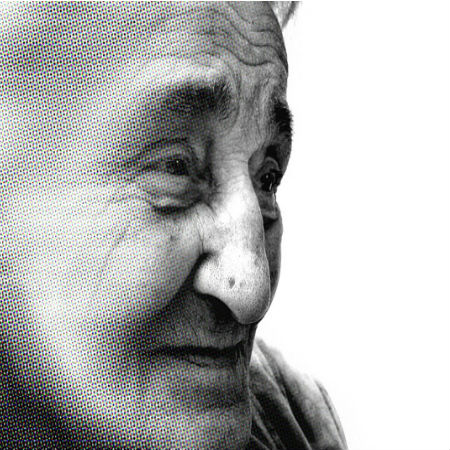 There are a lot of destitute roaming about the streets in many cities that other people rarely take note of.
Although some of them can blame their situation on mental illness, other people suffering particularly from a threatening disease called Alzheimer.
The Alzheimer's a worrisome disease that may cause an aged person to be roaming about without knowing where is he coming from or where he is going to. It is a regrettably general predicament for people with Alzheimer's to end up getting lost. However, those people who then disappear without any idea of where they are, that is, the people who cannot be found, represent a fast-growing crisis that is about to surface for baby boomers and their families.
Scroll down for video
Alzheimer's A Worrisome
"There should be more awareness," Darolyn Fagg informed the Huffington Post. "When a patient is diagnosed, a doctor's office should be more proactive in sharing information about the available resources. We had no idea until my mother went missing."
Hellen Cook, 72, Fagg's mother, was diagnosed with Alzheimer's disease in 2009. Her symptoms deteriorated and her capability to communicate verbally significantly reduced over time.
In July 2013, near Warsaw, Missouri, Cook was last seen in a small city about 100 miles southeast of Kansas City.
Cook as well as Fagg's father, Howard Cook, were at their second house in a rural area of Benton County when she vanished. According to Howard Cook, his wife of 51 years was relaxing on a porch swing when he went to keep his lawn mower. By the time he returned, she was nowhere to be found.
In spite of several searches, Hellen Cook has by no means been found.
"These things can happen any given time. All it takes is a caregiver who's working really hard, to turn around for a second and the person can wander," said Beth Kallmyer, vice president of constituent services at the Alzheimer's Association.
Alzheimer's a worrisome disease causing an increase of missing people cases around the world and, without a solution, the problem may get to endemic proportions by the year 2050. This ailment is the most common form of dementia, it is slow, indomitable as of now, and ultimately deadly. It affects 1 out of 9 people older than 65 years of age, and based on the Alzheimer's Association, more than 6 of every 10 people that suffer from dementia tend to wander off—and some are by no means found.
The Numbers
An increasing figure of reported cases concludes that Alzheimer's a worrisome illness that has not been overlooked by organizations devoted to creating awareness about people who go missing. "I've seen a steady increase in our own cases in the past five years," declared Kelly Murphy, the founder of the Omaha, Nebraska-based Project Jason, as he informed The Huffington Post.
Project Jason makes resources available to families of the people who are missing and has effectively put together grassroots efforts to make a law governing people who are missing. Murphy initiated Project Jason after her son Jason Jolkowski vanished in June 2001. He is yet to be found since.
"There's approximately 125,000 search-and-rescue missions where volunteer teams are deployed for missing Alzheimer's patients every year," alleged Kimberly Kelly, founder, and director of Project Far from Home, an Alzheimer's education program created for law enforcement and search and rescue workforce.
The likely figure of reported cases is conventional—this is based on the fact that not all departments added to the reports, she alleged.
"With 5.5 million people with the disease and 70 percent wandering away at least once, you can do the math," she held. "Even [if] it is a 10-minute wandering episode versus a 10-day episode, you're still looking at potentially 3 million people who would be walking away any given year. It's huge."
According to the recent statistic, an estimated 5.8 million Americans of all ages are living with Alzheimer's dementia in 2019, including 200,000 under the age of 65. This truth shows us how an Alzheimer's a worrisome disease is now covering a vast amount of statistics. Something that we must not neglect.
Watch the videos below
Let us help you. We'd be delighted to answer any tracking questions you have or discuss the options in more details