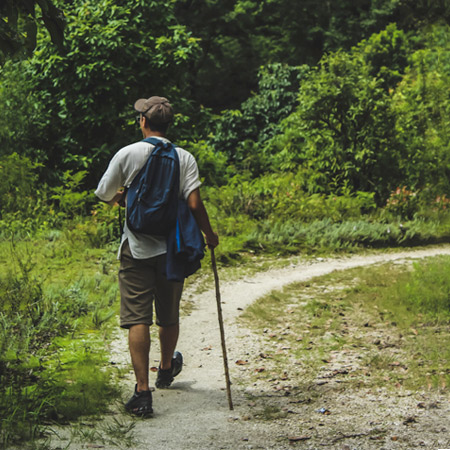 Nothing beats the feeling of spending time in the great outdoors and being one with nature. That's what you get when you go hiking. But you also get more than that. Peace and quiet? Check. Fresh air? Check. Scenic views? Check. Indeed, going on a hike can be rewarding, but it can bring about a few risks. No matter how many hikes you've gone on or where you're going, unforeseen events can happen, especially if you're in the wilderness.
Thankfully, there are ways that can help you minimize your chances of encountering these unforeseen risks. They can also prepare you to know what to do just in case something does happen. If you are prepared for the worst-case scenario, the better you're able to fend for yourself. The following are some useful tips that can help you stay safe while hiking.
General Tips for Keeping Yourself Safe While Hiking
1. Choose a safe place to hike. Your best bet for this one would be a state or national park as these places have park rangers that can you consult with regard to what you need to do to stay safe while hiking in the park. They can also inform you on what not to do as well as the places to avoid.
2. Write down your itinerary and share it with a family member or a loved one who will not go hiking with you. You can also leave this information with the park ranger's office so that in case you go missing or don't get back on time, the person who has hold of the information can go ahead and organize search party for you.
3. Have a backup plan. Another thing you'll need to create aside from an itinerary is an emergency plan in case the worst possible scenario does happen. For instance, you'll have to think about reliable cell service where you are going. If there's no cell service, you will have to invest in a device that can help you send emergency messages in the absence of a cellular signal on your phone. A GPS tracker is your best option. You should also inquire into whether the park has its own emergency number that you can call, aside from 911.
4. Check the weather predictions and prepare accordingly. Although weather forecasts are never 100 percent accurate, they can give you some idea as to what kind of weather to expect on the day of your hike. This can help you better prepare for any kind of inclement weather such as rain or snow. In case there is an upcoming huge storm, you'd be better off postponing your hike.
5. Pack all the essentials you will need for your hike. This list of essentials ensures that you will be able to spend at least one or even two nights outdoors in case you get stranded due to heavy rains or floods or that you can quickly respond to an emergency. Here are critical things you'll need:
• Navigation tools such as a compass, map, and GPS tracker
• First-aid kit
• Sun protection accessories such as sunglasses, sunscreen, and a hat
• Insulation to protect yourself against the rain and the cold temperature, such as a raincoat, jacket, and extra layers of clothing
• Illumination tools such as a lantern, flashlight, and headlamp
• Tools to start a fire, such as lighters, matches, and fire starters
• Repair kit, which will allow you to fix anything that needs fixing
• At least a day's supply of extra food, particularly the kind that needs minimal to no cooking
• Water and/or water purification tablets so you won't get dehydrated even if you get stranded
• Emergency shelter tools such as a tent, tarp, blanket, or sleeping bag
You can customize this list according to your specific needs and the situation.
6. Invest in proper hiking footwear that offers your feet and the rest of your body the sufficient support you will need to be able to hike comfortably and safely. Well-fitting boots and socks will also prevent blisters, which is one of the most painful and uncomfortable things that you can ever contract while on a hike. When choosing socks, avoid cotton ones as they can cause your skin to blister even more easily. Instead, choose special hiking socks made from synthetics or wool that can help keep your feet dry and ease friction.
7. Another thing you will need to protect yourself from while on a hike are the UV and heat from the sun's rays. While getting some Vitamin D from the sun is a good thing, too much of it can result in heat stroke and sunburns, both of which can be extremely painful. When hiking, it is wiser to do so in the early morning or late afternoon. Avoid hiking out if it's the peak hours for the sun's heat. If you're walking in an area that has a lot of shade, you can head out during these times, but make sure you wear sunscreen to protect yourself and prevent sunburn.
8. When hiking, make sure you stay on the trail. This is for the sake of your own safety and that of the other hikers who are with you. Also, this makes it easier for any search who comes looking for you to actually find you as quickly as possible. Take note that your chances of encountering risky obstacles in your hike increase when you step off the beaten path. No matter how tempting an unexplored trail might appear to be, it's better not to give in so as to ensure your safety.
9. You have to be ready to turn back at any moment. No matter how much you want to continue on a hike, sometimes things can happen that will affect the safety of the trail, such as sudden bad weather that you simply didn't expect. Another possibility is that you or any of your companions might injure themselves. When this happens, the best thing to do is to always turn back and get the required medical help. You can always go on another hike when you've healed, but it's incredibly unwise to continue on when you or your companion is no longer capable of doing so.
What a GPS Tracker Can Do to Keep You Safe
You might have noticed that GPS trackers have been mentioned several times in the tips above. That's because these devices are one of the most important tools around that will ensure your safety and security while hiking. If you want to keep you and your companions safe while on a hike, the best decision you can possibly make is to invest in a GPS tracking device.
Scroll down for videos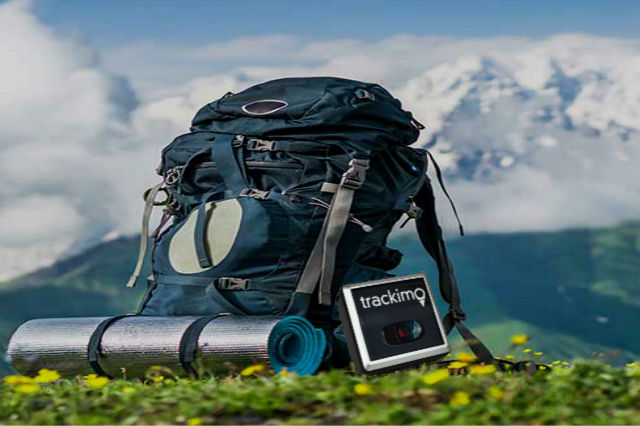 People who are into hiking are people who love being outdoors. Tramping through the trails gives hikers the feeling of freedom and satisfaction. But just like any other outdoor recreation, the sense of freedom you experience when you're out hiking in an unfamiliar wilderness could turn into danger if you lose your way or you're not careful. 
But with the emergence of GPS technology, getting lost is not a problem anymore. There are many models of a portable hiking GPS unit that hikers can choose from to take on their trips. These devices are capable of tracking the user's movements and showing their current location in real time and where their final destination is, allowing the hikers to trace their way back to their origin. Plus these portable hiking GPS units allow users to download background images like topographical maps of their hiking location.
Things to Remember When Buying a Portable Hiking GPS Unit
1. Longer Battery life
It's important that you choose a GPS tracker with long battery life. The average life span of some GPS trackers for backpacking could be around 15 to 20 hours. If you're going for a longer hike, this may be a problem; in this case, you need to bring an extra set of batteries. Tracking device like Trackimo has a lifespan of up to 96 hours depending on how you often you update your position, making it a great choice as far as battery is concerned.
2. Size and weight
You also need to consider the size of the device. Heavy or bulky tracking units are not ideal. Opt for a smaller lightweight unit that is not difficult to carry. The device is tiny enough to fit in your palm, you can put it inside your pocket or clip on your backpack.
3. Durability
Since you will use the device for outdoor activities, make sure that the portable hiking GPS unit you will buy is sturdy and can withstand various rough situations. It should be water-resistant or covered with some form of strong or rubberized casing to protect it against wet weather or drop impact.
For a safe adventure, nothing beats advance preparation—complete gear, equipment, food, and water. Having these things, as well as a portable hiking GPS unit are essential to keep you safe while following a trail or tramping to a new terrain.
Watch the videos below
Let us help you. We'd be delighted to answer any tracking questions you have or discuss the options in more details