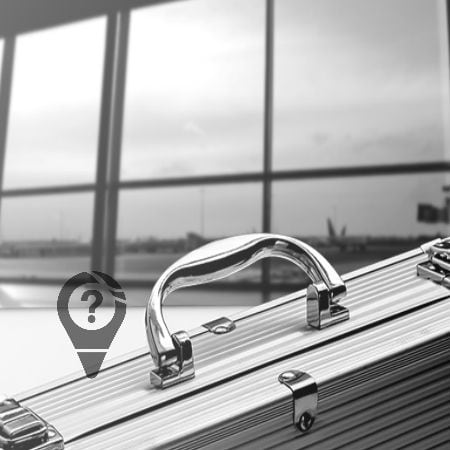 Losing your luggage can be an awful and frustrating experience for travelers. Recent statistics on lost luggage show that many continue to undergo the stress of losing their belongings each day, and the outcome will depend on how knowledgeable the airline company is in handling this type of situation.
Statistics on Lost Luggage
SITA, an airline IT vendor behind the World Tracer System for baggage, recorded that as many as 24.1 million bags had been lost and mishandled back in 2014. The numbers translate to 7.3 bags per 1,000 passengers.
But on a positive note, this is 61.3% less compared to the statistics on lost luggage gathered back in 2007.
Below is a clear visualization of those numbers listed.
Scroll down for video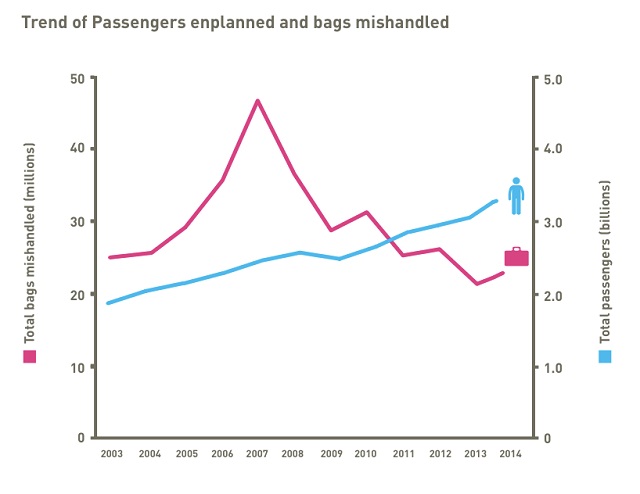 These figures were derived despite the fact that the number of airline passengers is growing each year. The ever-changing millennial travel trends show that more and more people are traveling overseas. In 2014, there were 3.3 billion flight passengers that traveled within that single time frame. With the numbers of mishandled or missing luggage cut down to half, the airline industry was able to save a total of $18 billion.
SITA has stated that airline companies were able to lessen the risks of lost bags by investing in airport baggage handling systems, and this solution has been proven to be successful for business operations. They can count on these systems when it comes to ensuring that lost luggage is returned to their owners in as fast as 48 hours. In turn, this eliminates the need to term the baggage as "lost" but only "misdirected."
According to IATA, the number of passengers is continuously on the rise. This poses a challenge for airline companies since they need to test how well their baggage handling systems work with the limited number of physical resources. Experts are assuming that it will not work on their favor, as there are still different factors to consider such as human or machine error.
But airline companies are aware of the current statistics on lost luggage and have already recognized the growing concern as evidenced and have continued to make baggage handling one of its top investments. The same thing may be said for airports around the world. In fact, 69% of the airlines have committed to using a new technology that is set to be released by 2017. This will allow passengers to receive real-time updates—similar to that of a GPS system—regarding the whereabouts of their misdirected bags. Additionally, the concern of less manpower will be answered by providing self-service kiosks to customers and even smartphone applications to allow them to report missing bags and receive notifications on the progress of their report.
So it seems that technology is a crucial aid for airline companies especially when it comes to ensuring customer satisfaction. With the vast development of technology already working toward their favor, it might be safe to say too that passengers will be experiencing a worry-free travel experience.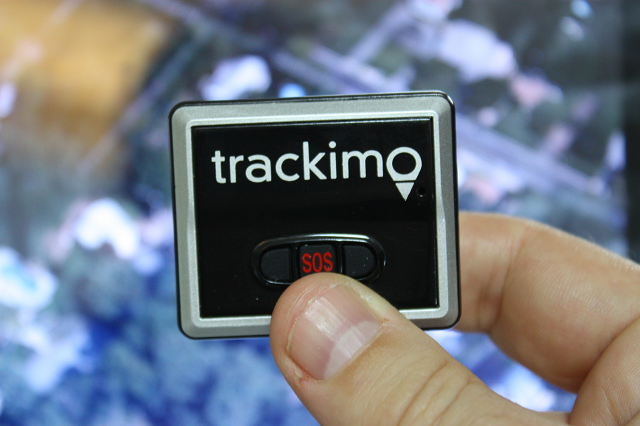 In the meantime, passengers need to know that the responsibility first and foremost starts with themselves. Keep your luggage safe by investing in smart GPS technology. Trackimo is one of the most reliable real-time GPS trackers in the market that will help you monitor your belongings while in transit. It comes with a user-friendly application, which allows travelers to check on their luggage in real time.
Watch the videos below
Let us help you. We'd be delighted to answer any tracking questions you have or discuss the options in more details