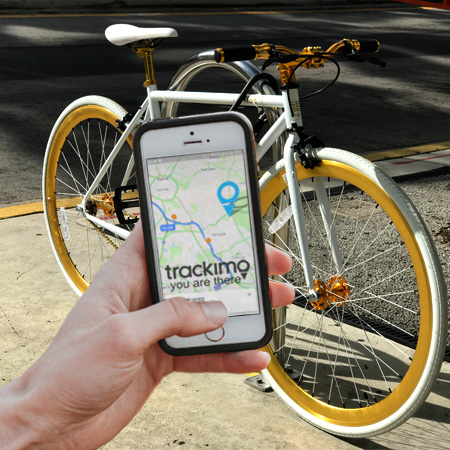 For those who live in the city, riding a bike can be a way to escape the bustling and sometimes stressful urban life. It can be a form of lifestyle for athletes and sports enthusiasts as well. That is why preventing bike lost using GPS tracker is one the gotos in making sure your simple transportation buddy is guarded. No matter what the reason behind your love for biking is, there is no doubt that it gives you a feeling of euphoria and freedom once you conquer uphill or lengthy courses.
One of the biggest threats bikers face is the presence of bike thieves, especially those who dwell in big cities. More often that not, bike owners never get their stolen possessions back. So a lot of people have now turned to GPS technology. GPS device trackers such as Trackimo have provided individuals peace of mind by preventing bike lost using GPS and allowing them to track their bikes and other belongings anytime, anywhere.
Preventing Bike Lost Using GPS Tracker
Scroll down for videos
According to UK property register Immobilise, a bicycle is stolen every minute in the UK, and only less than 5 percent of these are recovered. The numbers in the United States are bleak as well, with more than 1.5 million bicycles being stolen each year. The reality is, the use of chunky locks or parking your bike in well-lit places are not enough to stop a determined thief.
While it may not prevent your bike from getting stolen, tracking devices like Trackimo increase the chances of recovering your property. This real-time GPS tracker is designed to receive signals from GPS satellites and transmit the data indicating your bike's exact location and time. Trackimo comes with a companion app that is accessed either through mobile or Web. This allows users to view all the device information including the precise whereabouts and movement. Experts recommend that a GPS device together with a sophisticated locking system will help protect your bike from thieves and preventing bike lost using GPS.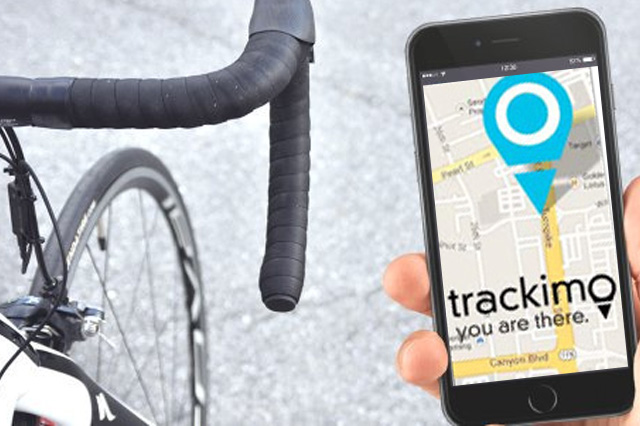 Trackimo comes in a lightweight and compact design that can be easily attached to the bike. As an added security, the application has a geo-fencing feature. This lets users set a predefined safe zone and immediately alerts them if the object is moved out of the area. The alarms are sent in the form of text, e-mail, or in-app notification, so the computing device (mobile, PC, or tablet) needs to be connected to the Internet. Users may add other contacts such as friends, family, or even the law authorities to help monitor the bike.
Essential features found in Trackimo
Trackimo offers more than just location data, below are essential features that you can take note of.
The Trackimo device can be tracked wherever GSM cellular reception exists
The Android and iPhone application is free
Offers real-time tracking with highly accurate location information
Has records of its activities for the past 365 days
SOS button, which is used to immediately broadcast the precise location to set contacts via app notification, e-mail, or text
Battery life that runs from 48 to 96 hours
The Trackimo package includes a waterproof case perfect for outdoor activity
Users can receive smart alerts regarding location change, customized speed thresholds, low battery, and sudden impact
Trackimo delivers state-of-the-art GPS technology in a tiny package. Rest assured, the device comes at a reasonable hardware price and offers one of the most reasonable monthly subscription fees in the market.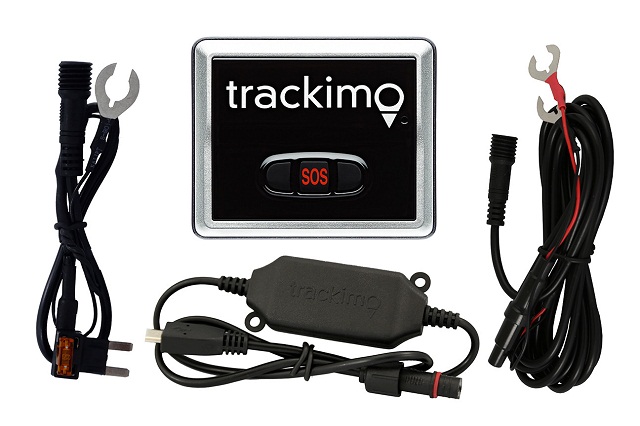 When it comes to securing your prized possessions and preventing bike lost using GPS, investing in a good and reliable solution should be an essential part of your safety plan. To learn more about Trackimo, visit their homepage.
Watch the videos below
Let us help you. We'd be delighted to answer any tracking questions you have or discuss the options in more details